Belarusian Translation- Belarusian Translation Services
English to Belarusian translation is vital for your business that targets the Belarusian people, either in Belarus or around the world. This is especially for products and services designed to include natives who do not understand English.
When it comes to a business, many factors can play a decisive role in its success. In our world, it's the ability to grab the attention of an international audience. But to target the whole world, you need to speak their languages which you can't. Translation services come to your rescue. From legal translation to oral translation, you need a qualified translator for every job. Thankfully, we are here. With our two-decades-old translation experience and unparalleled project management, you'll never have any doubt in your mind. Apart from Russian translation, Polish translation, and Slovenian translation, we also offer matchless Belarusian translation.
Translation services
tailored for you
Our Belarusian – English translation service at UTS is fashioned in an agreed format that suits the translation projects of every individual and any business. Be it a start-up, an existing business seeking expansion into English spoken territories, or a business that needs localization of its content and products. Our project manager provides a full report of how your important documents are treated, be it a birth certificate, literary works, criminal records, business plans, certification letter, technical manuals translation, or document review. Our official translation services are up to the mark and fulfill the official status needed everywhere by the legal authorities.
To be able to thrive on foreign soil and pull in huge returns from your prospective clients, your product and service have to appeal to them. This cannot happen if your client speaks a different language from the language your product is written in. This is where our translation experience comes in handy. We understand how a qualified translator can translate content without letting it lose its essence, meaning, and beauty. Our quality assurance team with a relative translation background and native knowledge does its best to provide your important documents in any file format. We have a global network of translators who are experts both in the dominant language and source language. We also have a licensed certification body and a quality control department which makes us one of the best service providers. Just let us know the project specifications to get the highest quality translations.
Translation for expanding business in Belarus
As a business, promptness, and preparedness is key to ensuring you accurately anticipate and tailor solutions to impending challenges you might face as a brand expanding from the Belarusian territory into other English-speaking territories. If your business previously is adapted and localized for the Belarusian society, there would be a need for you to engage the language services of professional translators. Our translators have native knowledge of the languages and dialects in which they translate. Their translation skills are impeccable and they guarantee 100% accuracy in translation. Why not give our highly certified Belarusian to English translators a try by contacting us right away. Our business translations are famous among our international clients for their seamless transitions.
Belarusian to English Translation
UTS has a large network of over 2900 certified and highly experienced translators, who are always available to provide you with unmatched translation language services for your technical documents, be it Belarusian to English translation service for your personal and legal documents or English to native language translation for your corporate needs.
Our translation language services at UTS are of high value and yet affordable. Why not contact us with your legal documents that require quality standards translation, let's get started.
This is a machine translation and is not perfectly translated. If you want to work with a professional translator, please
Get a 5 Minute Quote
.
© 2020 Universal Translation Services
Certified Belarusian to English translation for immigration to the US
UTS offers Belarusian to English translation for persons moving to the US, temporarily (within a defined period) or permanently for a long-term stay. Your stay in the US can be relatively easy, or to an extent, challenging. This is all dependent on the amount of preparation you have put in and implemented to ensure that activities you engage in when you arrive in the US would not be impeded by a language challenge arising from one of your supporting documents. It is noteworthy to point out that, one important thing is planning, which is a good step in the right direction, but more importantly another thing is implementing decisions from a laid-out plan.
The US is a great place to move into, serving as the nerve center of a whole lot of corporate organizations that own branches in most countries across the world. The US offers opportunities beyond what one can imagine. Moving into the US with your documents correctly certified and already translated to English would be a plus to ease your experience on the US soil, as the U.S. Citizenship and Immigration Services (USCIS) and government bodies would with ease sight your required documents and subsequently approve your stay in the US.
You may again ask, "Why really, do I need my documents translated, why can't I just present them, since I have been using them in Belarus without encountering any hurdles?"
One important fact you should know about the US is that the official language used by corporates and for most businesses transactions is English. This should not change your perception of the US, as it is an all-inclusive state, welcoming a mix of immigrants who are legally allowed to stay and operate businesses in the US, regardless of race, gender, skin color, religion, and socio-cultural background.
We also offer document translation services in reverse, perfectly handling English to Belarusian translation for individuals and corporates including start-ups, companies, law firms, non-governmental organizations (NGO's), and more.
How much should a translation charge per hour?

The per-hour rate of document translation services can depend on a lot of factors. It is also worth remembering that most linguistic experts charge commercial translation by per-word rates. However, the average per hour translation rate lies between 35 to 60 dollars. If your document is complicated or you require a certified translation, you will be charged extra for better products.

At Universal Translation Services, however, we offer the lowest translation rates for the highest quality translations. Our Belarusian translation services are available for $0.10 per word, with no rush rates, only $20 per document of 200 words.

How much does it cost to translate 1000 words?

If you hire a reliable translation agency or legal translators that provide quality assistance at affordable rates then you can get the translation of 1000 words for only $120. You will be charged $0.12 per word for the document. If you do your research properly before hiring an agency, you will be able to find the right one. For a better price and more details on pricing, you can always contact us.

How much should I charge for a translation?

There is no fixed answer to this because every translation is different. But if you are charging per hour translation then anything between $35 and $60 will be good. However, if you are charging per word then $0.10 per word will be the perfect rate. But you must charge an extra $10 for a certified translation.

What are the best practices regarding choosing a translator?

Native Speakers/Native language skills: Make sure that the translator you are hiring is a native speaker of the language they will be translating into
Qualification: Being bilingual is not enough, they should also have the necessary qualification
Experience: They must have plenty of practical experience in their field or they won't be able to provide you with accurate results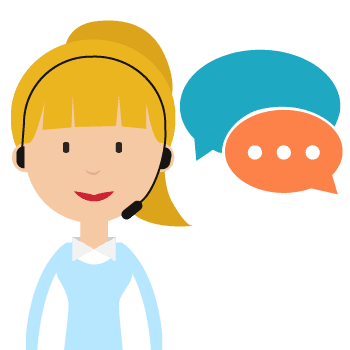 English to Belarusian translation for business expansion
UTS also offers English to Belarusian translation for businesses expanding into the Belarusian business market. Belarus happens to be one of the best business environments within Eastern Europe. Its inhabitants number up to a massive figure of 10 million. It is also the main frontier of the European Economic Community Customs Union, with European customers numbering over 200 million, this entails huge sales, because this makes Belarus an access gate to a larger market that promises growth for your business, provided you play your cards right. Its integration with Russia and Kazakhstan assures the safe arrival of goods to Central Asia and far Eastern Russia, through its customs without facing any significant trade barriers.
Having brought you to light, on hidden potentials that lie within the Belarusian market and its huge population, why not contact us right away for your English to Belarusian translation. UTS assures you of interpreting services that would accurately adapt your product labels for ease of understanding and appeal when it eventually arrives at the Belarusian market.
Translation for documents
If you need English to Belarusian translation for your medical documents, legal documents, technical documents, certificates, statements, and publications. Our highly trained language professionals are here to provide you with excellent quality and accurate translations for these documents.
Translation for websites, software, and localization
When it comes to technical translations like that of a website or an app, you should only settle for an accurate translation. UTS also offers expert English to Belarusian online translation for websites, both new and already existent sites. We understand that only a qualified translator can undertake such a project. This is why we have a special team. Our translation team, consisting of experienced Belarusian translators who are highly trained and are fluent in both written and spoken forms of the language, would perfectly handle your translation jobs and deliver them promptly.
Software and other products that you want to introduce into the Belarusian market can also be accurately localized at an affordable cost. Localizing your products and services for the target language of Belarusian society would earn you a share of the large Belarusian market, as a lot of native speakers would begin to appreciate the benefits of your products and services.
Origin and Importance of translating to and from the Belarusian language
The Belarusian language is one of the two official languages of Belarus and is spoken alongside Russian. It falls into the language family of the Slavic languages and the Indo-European languages. It is prevalently spoken by over 6.4 million native speakers of Belarusian ethnicity.
The large population of the native speakers of the Belarusian language makes it important to translate other languages into Belarusian, especially for businesses intending to operate and control a large market share within this territory. Whether it's the beauty industry, tech, clothing, or any other business, without the real feeling of the native language, you can't expect to captivate the attention of your target market.
Belarusian to English translation would aid your brand to compete fairly with other brands because customers can now choose consciously better products based on choice and benefit, not of lack of knowledge on the product.
If you are using a Belarusian Translation application or the free translation tool on our website, this is how it will work. You'll see two separate columns, one for writing the English language text and the other for its Belarusian translation. When you'll write the English text, you'll instantly see its Belarusian translation on the other column.
However, if your need is specific like you need a legal translation for personal documents or need a consistent service for your medical translations, you'll need professional translation services like ours. Our Belarusian translators can provide high-quality translation for all your English to Belarusian needs. This is how it will work, you'll have to send your original Belarusian text/document to us via email or live chat, we'll send you a quote, once you approve and pay for the translation, our Belarusian translators will start working on your document and it will be delivered to you within the agreed timeframe.
You can always connect with us online. If you need a certificate template, you can head over to our certificate template shop and download the ready-to-use templates for your certified translations. Moreover, when you purchase a translation service from us, let's say for a birth certificate, we'll send you its soft copy via email, you can then download it and use it for official purposes anywhere. Our online translation service is exemplary and unlike translation applications, we ensure accuracy and quality to the max.
The Belarusian grammar is quite similar to the Russian language. The Belarusian, Russian, Polish, and other Slavic languages also share a lot of common words. They are mutually intelligible. The real difference between the two is that of the spellings which are very different in Russian and Belarusian.