Select Your Translation
Service Provider
15 High Important Steps for Selecting Your Translation Service Provider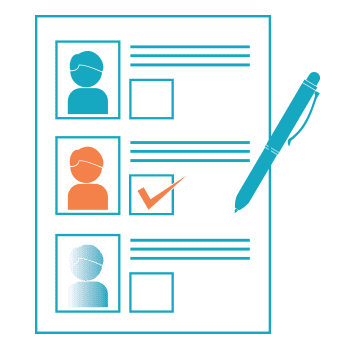 Maybe you have been already working for years with a translation service provider/translation agency and things are not going the way you want them to go. You need to get some fresh air and some bright ideas for your translation projects. Of course there are a lot of translation service providers/translation agencies on the planet. So it is hard to make a choice, right?
Simply choosing a translation agency is not the way to go. This is something too important to decide. But which decisions would you have to make?
We understand that if you want to choose your translation agency provider, you need to know the selection criteria. If you are a start-up company your selection criteria are unknown as you do not have the experience with any other translation agency. If this is the case you can simply download our checklist. This checklist will certainly help you to find the right translation partner.
There are so many different criteria that you have to watch for. Let's take one example which is CAT tools. What are CAT tools? Cat tools are tools that a translation agency uses to build a translation memory for a client.
Now what is a translation memory? A translation memory is a database where the translation agency keeps all the already translated sentences with the source text saved. When you as a company have a new translation, the translation agency takes the translation memory and analyses the old translated text against the new translated text and if there are already sentences translated, it gives a match.
And in that case you can save a lot of money as sentences that are already translated or are partly translated are offered against a reduced translation rate. And that can save you a lot of money when you regularly have texts for translation.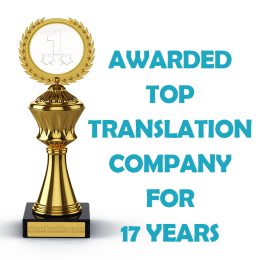 How to you find the best translation service provider?
There are a lot of translation service providers to find on the internet, all claiming to offer professional translation services. They are all offering the best translation services, all are open 24 hours a day and all offer over 500 languages. So how can one choose the best company to work with?
We have created a list which can be downloaded below giving you the most important tips. Download the list for free and you'll be able to find out who will offer you the best translation services.
Don't forget to search on Google for reviews people have given for the translation service provider. At the end you will get a good overview on the price of translation services, the languages they offer and how well they are rated for their professional translation services.
The most important steps for choosing your translation service provider are:

Check out how many years they have been in business. Experience is important!
Do they work with native translators and how do they select them.
Check how innovative they are. You want to take advantage of a well-established platform for your translation projects and benefit from it.
Can you rely on them only in certain times or are they open 24 hours a day, 7 days a week. Important for the flexibility in the delivery of your translations.

What about their prices, how is the price set up for all translation services they provide.
Want the whole list? Download it below in .pdf format with checkboxes, ready to be printed!
Download the whole checklist for free!