How to Get An El Salvador Birth Certificate Translation?
Everyone loves their homeland simply because it is a part of their identity. People do not introduce themselves by only their names. They add their nationality too because it is a part of their identity that can never be separated from them. Even when people settle down in other countries, they continue to be a citizen of their homeland. If you are a citizen of El Salvador, your birth certificate will be the biggest proof of that. But if you are applying for immigration, you will need a translation of that document. Here is how you can get a translation of your El Salvador birth certificate:
Prepare Your Birth Certificate Documents:
Sometimes we can be careless about important things. This is why people miss their trains or reach for their flight at the last minute. But in some situations, carelessness can cause big problems. If you don't keep your important documents safe, it can be an issue for you when you need them. For instance, if you are applying to a foreign university for admission but you misplaced your birth certificate, then you won't be able to get in. A birth certificate is the most important piece of paper a person can have other than their identity card, which is why it must be kept safe.
Before you set out in search of linguistic experts, make sure that you have your birth certificate with you. If there are other documents required for the procedure, take them out of your drawer too. Only when you have all of your papers in order can you move on to the next step. And if you don't have a certain record, you can apply for it before you go looking for translators.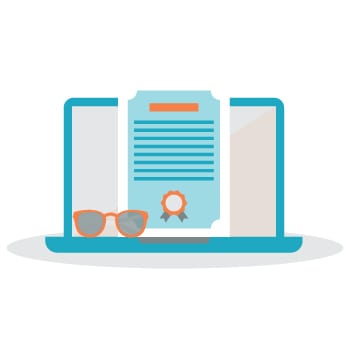 Find an Experienced Translator:
This is the most important step in this process because the expert you choose for the task will decide your fate. If you are applying for immigration, you cannot rely on an inexperienced translator to translate your documents. However, this step can be easy if you decide between the two options beforehand. You can pick a freelancer, but keep in mind that they are known for overcharging. They also take some time to deliver a project. They are often working on multiple documents at once, which slow down their speed.
The other option for you is choosing an agency. A good agency that has a positive rating can be relied on to provide you with results within 24 hours. They do not have to finish one task before moving on to the next because hundreds of experts work for one company. Agencies also charge fairly because they have more competition, and also more clients. You can learn about the performance of an agency on the internet, where people regularly leave reviews about service providers.
Ask for a Certified Translation:
Although every linguistic expert knows this, a lot of people aren't aware of the fact that only certified translations are accepted by the authorities whenever official documents are in question. So, when you get in touch with an agency, make sure they are capable of providing you with this type of linguistic service. It is true that experts do not need a special certification to carry out a certified translation, but they should have enough experience in the field. If they can provide you with a signed statement along with the translation, that means they are confident of their work to put their name on it. If you don't get this service, your application will not be accepted by immigration officials.
Check the Price:
Another thing that you should be certain about before placing the order is the amount you will be charged for the task. For this, you can utilize the get free quote service. A good agency will have this option available on their website where you can upload your document, add important information about it, and get the price you will be charged for the translation. It is the bill you will have to pay after receiving the project without the addition of any more charges.
Order the Service:
Once you have checked the bill and you are satisfied with it, you can place an order for the translation. In most cases, you will be allowed to do that on the quote page. If, for instance, the option is not there, or you want to give additional details to the agency, you have the option to get in touch with them through the live chat feature. You can give them the instructions to make sure they fulfill all your requirements. Once you have provided them the essential information, the task will be forwarded to the translation manager, who will then transfer it to the relevant expert.
When you receive the translation, read it carefully to make sure it has all the information. You can ask for changes from the agency if there is something missing in the document. If all is well with the translation and you are satisfied with the work quality, you can rate the work. This will help other people figure out the work quality of that agency. Since you learned about the agency through reviews, by keeping the cycle running, you will help future clients of the agency in getting to quality translations. After that, you can submit your translation to the immigration authorities and wait for their approval of your application.