HIGH QUALITY TRANSLATION SERVICES
Universal Translation Services takes on any task regardless of the complexity. We do not only provide professional document translation and proofreading services but also DTP services, software localization, website translation, multilingual SEO as well as search engine marketing services at the lowest rates in the industry.
No assignment is complicated to our team as we carefully assess the demands of the client. An expert linguist is selected to take the lead in the translation with editors and proofreaders assisting him along the way in order to produce an impeccable output. In case the client requires that the output should conform to a certain target market, marketing and communication consultants may also come in.
As we all know, services provided at any company are marked for their qualitative aspect. And quality is multi-dimensional. At Universal Translation Services, we deliver the following services with absolute responsibility and quality assurance because nothing matters more to us than the satisfaction of our clients.
Certified translations for United States
We also offer certified translations for the United States Of America. We take care of the process of certification from translation to editing to proofreading and then to the certification. Our seasoned translators have specialized in the certification of the translations. We comprehend the delicacy of certification of translated documents and the legal implications associated with it as per the rules of the United States Of America. And we acquire services of only qualified translators; in fact, our quality check system adheres to the translation standards internationally. We strictly stick to the security protocols of the translated document, especially if the documents are confidential in nature.
We provide certified translation for documents such us birth certificates, marriage certificates, divorce certificates, police records, medical records, diplomas, degrees and school records, etc. We also provide notarized translation where needed.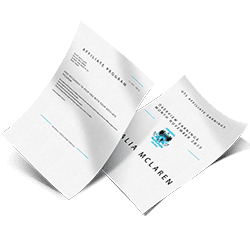 Software localization Services
Not only does Universal Translation Services boast accurate translations but we also deal with software localization. Our software engineering division is very experienced and on par with the translation team in terms of excellence. Our engineers are experienced enough to confidently handle the tough process of localization from start to finish.
Our track record in localization shows very good results with noted testimonials from our clients. Not only do they feel confident with our output, but their respective businesses greatly enjoys positive returns. Expertise coupled with the latest tools and surefire processes are the key factors which make our team a cut above the rest.
Do not let software localization hinder the success of your business. Our company would be glad to help by providing an obligation-free proposal. Contact us today and provide us with your requirements. You will be surprised to know that we are able to help you achieve your ultimate (translation) goal in next to no time.
Long gone are the days when you could sell your software or app in English in the entire world. Times have changed and your competitors are localizing their software in order to address to more clients. If you're thinking of doing the same, get in touch with us. We provide top notch localization services in any language.
Website Translation Services
The Internet has paved the way for greater opportunities as foreign markets search for products and services from the other side of the globe. Given this scenario, it is important that company websites are fully understood even if the readers do not belong to the local audience.
At Universal Translation Services, we recognize the need to reach out to foreign markets by transforming a single-language website into a multilingual one. Our website translation services ensure consistency in tone and use of words to keep up with the target audience. Seeing the endless advantages, it is desirable to go ahead and permit the international growth of your business. So, don't hesitate and get in touch with us today for a proposal.
HIGH QUALITY TRANSLATIONS
Universal Translation Services provides high quality translations at affordable prices. Our professional employees are ready to take on any task: professional document translation, software localization, DTP services, website translation. Contact us now for a free quote.
I'm very grateful I found the phone number 1-844-WETRANSLATE. Prior to using their services, my import/export company suffered great loss stemming from communication barriers. If it weren't for Universal Translation Services, we might have gone under. Just in the nick of time, they were able to assist me with our overseas retailers, and now we're in the process of expanding all departments. They've been a great help at a minimal cost.