HIGH QUALITY, PROFESSIONAL TRANSLATION SERVICES
Universal Translation Services takes on any task regardless of the complexity. We do not only provide professional translation services, but also proofreading, DTP services, software localization, website translation, multilingual SEO as well as search engine marketing services at the lowest rates in the industry.
No assignment is complicated to our team as we carefully assess the demands of the client. An expert linguist is selected to take the lead in the translation with editors and proofreaders assisting him along the way in order to produce an impeccable output. In case the client requires that the output should conform to a certain target market, marketing and communication consultants may also come in.
As we all know, services provided by any company are marked for their qualitative aspect. And quality is multi-dimensional. At Universal Translation Services, we deliver the following services with absolute responsibility and quality assurance because nothing matters more to us than the satisfaction of our clients.
Certified translations for United States
We also offer certified translations for the United States of America. We take care of the process of certification from translation to editing to proofreading and then to the certification. Our seasoned translators have specialized in the certification of the translations. We comprehend the delicacy of certification of translated documents and the legal implications associated with it as per the rules of the United States of America. And we acquire the services of only qualified translators; in fact, our quality check system adheres to the translation standards internationally. We strictly stick to the security protocols of the translated document, especially if the documents are confidential in nature.
We provide certified translations for documents such as birth certificates, marriage certificates, divorce certificates, police records, medical records, diplomas, degrees and school records, etc. We also provide notarized translation where needed.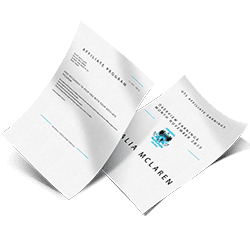 The city of Miami boasts a beautiful mix of US and Cuban culture. Surrounded by white sand beaches and beautiful hotels, the area has been strongly influenced by the Cuban culture. Here you can find Cuban shops and traditional cafés just about everywhere, not just in Little Havana. The trendy nightlife also makes Miami a great holiday destination.
You'll easily find our Miami translation office in Downtown Miami on the 8th Street. You are welcome to visit us at the office at any time during normal business hours. You can also get in touch with us by faster means like e-mail, phone or live-chat on our website.
Whatever your translation needs are, we can do it for you. We only provide high quality services and only employ professional translators. We are also one of the lowest priced translation agencies in Florida. Get in touch now!
Aventura translation office
We've decided to set up our first US translation office in Aventura, located in the North of Miami. With a population of around 40,000, Aventura is one of the biggest areas in Florida where more than 40% of the population doesn't speak English as their primary language. Spanish, Hebrew, Yiddish, Portuguese, French, Russian and German among others are highly used in the area. Therefore, a translation agency was highly needed in the area.
Our translation office in Aventura provides professional translation services for business as well as for personal reasons. With us you can have just about anything translated, no matter if it's a technical document or a birth certificate for USCIS. We have specialized translators in just about any field and we cover almost any language.
Professional Document Translation Services
We don't just translate words into a different language, we transform them. When it comes to the translation of documents, certain aspects must never be overlooked. And since we, being the devoted linguists, started our company with seasoned translators, follow strict rules while providing professional document translation.
Our translators have a profound knowledge of the terminologies used in multiple fields, a prerequisite for quality translations. We encourage them to keep digging and look for better ways to improve their process and quality. For instance, they ensure that a legal document is translated with the appropriate terms in the target language for legal purposes and to avoid any inconvenience. Same is the case with the documents required for immigration, business, education, healthcare and technical purposes. This is why we insist on the quality of our professional document translation services. The translation conducted at our end has a proper education of translation techniques, tips, and criteria behind. Any document which is required at an institution, whether private, governmental, corporate or any other, is translated with great attention to detail, just as we do with any other document.
One of the main reasons why we put great effort into document translation is that they hold a significant place in the lives of our clients. And a single error could put them in the trouble of going through revisions, looking for multiple service providers, checking for proofreaders, and we most certainly don't want that. So, we deliver professional translation services at affordable rates and a high-quality service provision with the assurance that nothing would go wrong with your projects at UTS.
HIGH QUALITY TRANSLATIONS