Certified Medical Records Translation

When you are submitting your application to the USCIS for immigration; you do not need to send them a certified medical records translation, but you will need certified translation of medical records from your country. USCIS will ask for a complete medical examination that comes as a separate procedure. The procedure is conducted in the complete filling of form I-693 that is to be submitted to the USCIS.
Guaranteed acceptance

Any translation done by us is guaranteed to be accepted at USCIS or any other state institution the translation was done for. We are aware about their requirements and our translation will meet them at any time.
Only $20 per page
We are the cheapest translation agency in Florida. Your translation will cost $20 per page if the page is under 200 words. Get in touch to ask for your free translation quote at any time, we work 24/7.
Filling out the I-693 form
This form is to be filled by a surgeon of your choice. In the completion of the form, you will take care of following portions that will make your case sturdy and presentable to the USCIS.
The Surgeon
First, you have to find yourself a well-respected, USCIS designated civil surgeon. This surgeon is chosen from a list of designated surgeons which you can get from the USCIS office or you can find the doctor online. The surgeons who are part of the list are the only ones who are allowed to work on your USCIS application. This means that the surgeon will take care of all of your previous case histories, pertinent information, and compulsory examination. The surgeon will make sure that you are filling your forms well and the surgeon will also sign the document and attest the form.
Detailed Information
The long form includes all significant information about the patient. The patient has to provide that information to the surgeon but you'll need medical records translation. You can fill out the form yourself; the surgeon will check the information with you and put their stamp upon the completion of the form.
Physical Exam
The surgeon will also perform an extensive physical exam on the patient. This physical exam is determined by the USCIS and surgeons already know the procedure. We are not going to go into details; the designated surgeon in your area will guide you.
Medical Records Translation
This is the main topic of our page. The surgeon will use your medical data to fill out the form and also review all the information that is provided. This is where the problem lies. The problem is that the applicant is expected to provide complete information about their case history. But a full medical records translation will be too extensive in most cases. A thirty-year-old person will have too many documents let alone a fifty-year-old person. The person is expected to provide information but who will determine which information is significant?
Determination
Your medical surgeon makes the decision. The surgeon will decide how to choose the information that is significant to fully inform the USCIS office about. They will tell you which documents will need to be translated. Then you will get all of the advised documents translated and present them to the office.
Certified Translation Of Medical Records
Almost all the documents that are submitted to USCIS are not written in English. They need to be translated to be presented to the USCIS. The translation process is both standard and in the requirement of care. You need to know the essential details of what is required for the translation for ensuring the right translation.
Certified Translation for USCIS
When it comes to medical records translation, the translation agencies are the best. Avoid using independent translators because they do not have the right kind of accreditation. The translation agency that is conducting your translation needs to be a member of the American Translators Association. This is standard verification and it is essential and non-negotiable. The translation agency that works on your translation needs to have all of these credentials ready.
Certified Translation for USCIS
The translation that you are presenting to the surgeon should also have a certificate of authenticity or attestation. It should state full qualification and contact details of the translation company and state that the translator is taking responsibility for the accuracy of translated content.
Attestation from the surgeon
You will get the translation stamped and attested by your designated surgeon. That is a compulsory part of the translation process; so make sure to get the stamp.
How to decide which documents to translate?
When it comes to medical records translation, it is hard to know which documents to translate. You are going to a doctor who has never met you before. You take a stack of medical files, and they can miss something. The main idea is to tell them all there is to know. Mention all of your major or memorable illnesses since birth. If any congenital disabilities were cured such as eyesight cured through Lasik, mention that as well. The surgeon will review all the information that you will provide and make a determination of all the documents that you need to get translated. No point in getting your entire history translated; you only need the documents that are significant. So make sure that you get certified translation for all essential documents.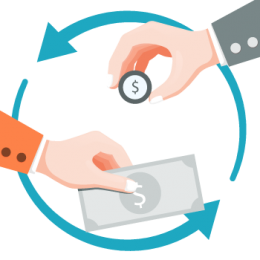 Medical Translation Services Spanish to English:
There can be either of two reasons for you to require linguistic help for your medical reports. There are countries where treatment for some diseases is either not available or not up to par. Some patients travel overseas to get that treatment. But to do that, they must have all of their reports in a language that can be understood by the healthcare professionals of the country they are visiting. In such a situation, people turn to the linguistic industry so they can get accurate solutions. For instance, if you are traveling to the UK from Mexico, you will ask an agency to provide you with medical translation services Spanish to English. With the help of this translation, you can get the treatment you require.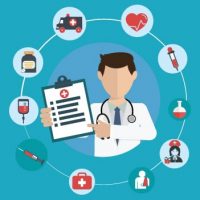 Someone who has worked in the healthcare department and knows about translation is the right choice for handling tasks like these. When it comes to the medical documents, you cannot expect anyone to translate them. In fact, they are probably the only papers where actual life and death situation comes into play, and a hundred percent accuracy must be ensured at all costs. If you choose the right expert or agency to handle your papers, there is no way you will get the wrong translations.
Another reason why you might need this service is if you are traveling to the US from a Spanish speaking country, and your vaccination or immunization records are required. Citizens of certain countries are required to submit extra reports related to their health. For instance, if there is a disease outbreak in your country, you must submit proof that you are not suffering from it. Every country has to take such steps to ensure the safety of its citizens. And if you wish to travel or immigrate to another country, you must abide by their rules.
When you apply for immigration, find the right company, and you will be able to get all kinds of translations under one roof. You can get both your birth certificate and your medical reports translated from them at affordable rates. This way, you won't have to go from one place to the next in search of service providers. You also won't have to give your money to different experts. When you choose a reliable agency, they will charge you fairly and give you an estimate of both services beforehand so you know you won't be getting robbed.
There are many countries in the world where hospitals and healthcare workers use Spanish as their primary language. This is why people frequently require Spanish to English services for not only their identity documents but also their healthcare records. When you have accurate translations, you can apply for your visa or immigration without any hesitation.
This whole process of filling out the form is the certified translation of medical records submitted to the USCIS. You will gather all the documents, work with your surgeon and once your surgeon has stamped the form, you will send it to USCIS. The document submission procedure is complex, and new amendments are added all the time. That is why the best thing is to carefully choose your designated surgeon and make sure that they help you out in form submission. They are there to guide you and Universal Translation Services is here to help you with certified medical records translation fast and at affordable rates.
What is Medical Translation?

If you think the world of medicine is only about injections and tablets, then you are wrong. A lot of documents play an important role in the healthcare industry. When these reports need to be shared with a foreign doctor, they must be translated. Linguistic assistance is also needed when researchers from different countries have to share their files with each other. Medical translation is the act of accurately changing the language of reports and other important documents. It is carried out by qualified linguistic professionals who have plenty of knowledge about the healthcare industry.

How to Get a Medical Record Translation?

If you have a report or a record of your hospital stay that you need to get translated, you will have to find the right expert for the job. A bilingual doctor cannot help you with linguistic problems. You can get the assistance you require by finding a reliable agency that handles similar documents every day. If they have experts from all fields on their team, they will be able to help you with your medical files too. The strict recruitment process of big agencies ensures that everyone on their team is highly qualified for the job. Agencies deal with different kinds of linguistic problems every day, which is why they have more experience than freelancers.

What is the Procedure to Go Through When You Want Your Medical Record Translated?

Here is how you can get the assistance you require from linguistic experts:

Do your research before deciding on a name. Make sure that the company you are hiring does not overcharge its clients.

You can get a free quote by visiting their website. This will help you find out the rate they will charge you for your document. You will have to upload your document and provide information about it to get the quote.

You can place your order on the same page once the quote is displayed on your screen. You can also get in touch with a customer care representative directly to book the service. After that, you can sit back and relax while an experienced translator handles your document.