Cantonese translation services
Looking to expand your business in Macau, Hong Kong, or the Guangdong Province in China? You will need English to Cantonese translation for business. If you are thinking to immigrate to the US, certified Cantonese to English translation for USCIS will be needed. In either case we can help you with accurate Cantonese translation services at affordable prices.
English to Cantonese or Cantonese to English translation services need to be highly accurate, done in time and at an affordable price. This is exactly what we do: we only assign translators natives of your target language to translate and proofread, we make sure the translation is done fast and we don't charge an arm and a leg for that.
Languages are complex and learning them is an art. But we cannot know all of them because there are more than 7,000 languages that are spoken in the world today. 43% of people in this world are fluent in more than one tongues so that means the rest of the world needs assistance when it comes to the matter relating to different speeches. Whether you need to start a business in a new place or apply to a foreign university, immigrate to another country or deal with a foreign business partner, you will need translation to help you get through the process and without it, you will have to face confusion and failure.
Hong Kong is known for its easy laws for businesses. Many foreigners have started in or moved their company to Hong Kong to take advantage of the easy terms and tax conditions of the region. But you can't get through to the native population if you don't advertise to them in Cantonese. Now it is okay if you don't speak the language, it is derived from Chinese which makes it pretty hard to learn. You can get Cantonese translations from us at affordable rates and see your company succeed in Hong Kong.
Highly accurate translations
We only allow our translators to translate into their native language. We assign 2 translators to each project to translate and proofread. When the translation is done, our quality analysis team makes the final checks and delivers your translation along with a quality report. Should you have complaints they will be quickly dealt with until you are happy with our work.

Impressive customer support
We are available around the clock. No matter if it's 2 am on a Tuesday or 10 pm on a Saturday, we are always available to help you out by answering your questions and to give you a quote. We are easy to reach if you need to communicate during the project, and we surely are available after the translation has been delivered, should you need edits, we'll do it right away.
Lowest prices on the market
Some advertise low rates and keep on adding extra and hidden charges to your total. We don't. What we initially quote you is exactly what you have to pay. There are no extra rates, we don't charge rush rates for translations needed in a hurry or needed to be done during the weekend. And we also sport the lowest rates in the industry for this level of quality.
While machine translation apps are great if you travel and want to quickly find the meaning of a phrase, they are no match for professional Cantonese translators. When accuracy is important, professional translation needs to be used, and we can help you with highly accurate translations at some of the lowest rates you can find.
Certified Cantonese to English translation at low rates
The Cantonese language also includes many other dialects of Chinese language that are spread across the nearby regions of Hong Kong and Macau. We are more than able to understand and translate these languages as well. Even though Mandarin has the same vocabulary as Cantonese, its grammatical structure and phonetics make it an entirely new language altogether. We are proud to say that we know Mandarin as well and your content in Mandarin will be most welcomed to be translated here. Our professional Cantonese translators have complete grasp of the language and its connotations and know how to deal with any documents you might need to translate.
Universal Translation Services also provides certified Cantonese to English translation for its clients. If you a need for a Cantonese translator who is a member of the ATA in the United States, you should come to us with your needs. We are at the forefront of USCIS translation and are excellent producers of certified translations which are guaranteed to be accepted by any US institution.
Some may charge you high amounts just to have your birth or marriage certificate translated into English. We only charge $20 per page (up to 200 words per page) for certified Cantonese to English translation and we know what USCIS wants. With us you can have your translation done in 24 hours and it comes with guaranteed USCIS acceptance.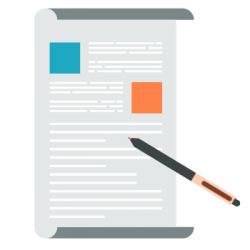 Accurate English to Cantonese translation for business expansion
Do you have Cantonese language-based content that needs to be translated? We are here to help you out at Universal Translation Services. We are the foremost experts in Pan Asian dialects, our team comprises of excellent Cantonese translators and we can translate just about any documentation from and into Cantonese.
Cantonese is a vibrant and significant language that is the local language of Hong Kong and Macau. Hong Kong and Macau are both incredibly significant. Macau is known as the Vegas of Asia and is of great importance in trade and economy to China.  As China has a very limited English allowance policy, there is the bulk of translatable material in Cantonese to be dealt with for international traders and business enterprises. There is an enormous market for Cantonese translation services and we are fully equipped to deal with any documentation when it comes to Cantonese to English translation, but also when you are in need of English to Cantonese translation.
Cantonese is an ancient language with millions of speakers across the globe. Your need can vary from Embassy submissions to the immigration office and from a personal document to long and complicated business dealings that have to be translated. We are available for all of these and so much more with our experienced Cantonese translators.
Translation for any purpose

We have expert Cantonese linguists with native capability of translating documents. We go through the original text carefully and see how to best translate it into the target text carefully and professionally to keep its content, tonality, and quality intact. We are good at understanding the underlying meaning of the text and making sure that this meaning is being perfectly conveyed into the target language.
Legal translation
We have a great team of legal translators who are here to help you with all of your legal Cantonese translation needs. We are fully equipped to translate all of the extremely heavy legal works such as business contracts, dealings, financial papers, negotiation transcripts and all other legal documents that you may need English to Cantonese translation or the other way around. We are excellent translators between these two languages and we are here to help you get an excellent translation of your legal papers without having to pay premium for it.
Marketing content
Marketing your contents and products to the Cantonese market is a challenge as China itself is the biggest promoter and exporter of products. But we have fingers on the veins of Cantonese people and we know just how to present your website and your products to the Cantonese population without sounding boring, mundane or uninteresting and our marketing translation will be highly effective. We are the best Cantonese web content producers in the market and we are here to launch your product to your target market in the best possible way.
Local media
Universal Translation Services is a great producer of subtitles, scripts, and voice over for English to Cantonese or Cantonese to English translation. We are also proud translators of English movies for Cantonese audience, and we make excellent subtitles for documentaries as well. As the central language of China, Cantonese and Mandarin needs are high and far-reaching. We are here to provide you with any and all assistance that you any need in the translation department. Come to us with all media materials you need to have English to Cantonese translation for and let's talk about your needs.
Software and websites
You are probably aware of the fact that you'll need website translation services if you want to tap on new markets, and we can help you with proper translation and localization for all your materials, online and offline and give you highly accurate English to Cantonese translation. If you have software or apps that need to be localized, we can help you with that too. We know your budget may be small, and this is why we have the lowest translation prices you can find.
Highly experienced Cantonese translators
Cantonese is a variety of the Chinese language. It has almost 80 million native speakers. In Hong Kong and Macau, Cantonese is the predominant variety of Chinese. In these areas, Cantonese is also the official language which makes it the only variety of Chinese to be used in an official capacity other than Mandarin.
The language first developed in the Chinese city of Guangzhou. The importance of the city's culture has also made Cantonese a very important variety of Chinese. The cultural value associated with it makes it an important of China's cultural heritage.
If you are born in Hong Kong, Macau, or Guangzhou, your birth certificate will be in Cantonese. When immigrating to the United States, you will need Cantonese to English translation of your birth certificate for it to be acceptable for the USCIS. Cantonese to English translation is not an ordinary task that your bilingual friend can tackle, you will need expert translators for that, and that's why you should choose Universal Translation Services. We have native Cantonese translators who are highly qualified and experienced. They can provide you accurate Cantonese to English translations so your documents will not get rejected.
Whether you need Cantonese to English translation for visa application or business expansion, we are here to help you with all kinds of translations.
Majority of linguists agree that Chinese and its various varieties are the hardest languages to learn. But there are still a few of us brave enough to try. Some want to move to Hong Kong to join one of the tech revolutionary companies, others simply want to experience life in one of the economic powers of the world. There are many who succeed in learning the Chinese vernaculars but if someone doesn't have enough time to dedicate to the task, they won't be able to do it. The biggest question people have about the vernaculars of the world's most populated country is which one is spoken where.
Everyone has heard about Mandarin but it will be of no use to you in Hong Kong and Macau where Cantonese is the tongue majority of people speak. People can't learn one of them and understand the other because the two are not mutually intelligible. In Southeastern China, this tongue holds a high place among its speakers. They consider it an integral part of their culture and continue to spread it even when they move overseas. However, if someone is moving to Hong Kong for job, they should know that English is also pretty common in the region and people can get by without learning a difficult vernacular.
But if someone needs a translation into Cantonese, they should get in touch with us because we have experts on our team who can tell the difference between different Chinese dialects. They will be able to accurately translate your documents at affordable rates.
Our world is a massive place and we don't have enough time in our lives to learn everything about all the cultures and traditions of the people who live around us. But that doesn't mean we cannot try. There are many steps that we can take to bridge the gap between different nations. If we go forward with the sole aim of trying to understand them then we definitely won't fail. In order to understand them, we can try to learn what differentiate them from us. And another thing that we must do is end stereotypes and racial slurs. A lot of us look at any brown colored person and proceed to call them Arab. This is an example of the kind of things we should avoid.
The culture of Asia is multilayered. There are many misconceptions about the people of this region. One of them is that people often think Mandarin and Cantonese are the same language. In truth, the two are very different. Cantonese is also spoken in China but it's a more dominant language in Hong Kong and Macau. In order to enable people of that region to communicate with English speakers, Cantonese English Translations will be necessary. They will also be needed for official purposes, for instance visa application.
The English to Cantonese or Cantonese to English translation services that we provide come with an excellent second review step where a second translator reviews the original translation and makes sure that all the points are well covered and properly translated. He also checks on the quality and strength of the translation and sharpens the style and texture of the work to make sure that the client is satisfied with the final product.