Florida translation services at low rates
A lot of people these days are searching for Florida translation services in order to have their documents translated and maybe certified for various reasons. Most of those people are interested in getting translation for USCIS, others want to study in the United States as foreigners so they need to translate their diplomas and degrees. Companies are also looking for translation in Florida for their needs as well. By landing on this page you probably made the right choice because we are a translation company in Florida which provides quality translation services for any document or website at the lowest rates you can find.
Why choose the best Florida translation services?
Whether you're looking to have your birth or marriage certificate translated in a hurry  or want your company materials translated, we provide the most affordable solution. We are working around the clock even during the weekend, we can translate from and into any language, all our translations are highly accurate and we sport the lowest rates in United States. No matter where in Florida you may be, we are addressing to the entire state, including any of the locations below.
We translate any language
High quality translations
Translation office in Aventura
Universal Translation Services is successfully running its translation company near the prime location of the city of Aventura, North Miami. While keeping an eye to the population worth at Aventura, that surrounds between mostly to Hebrew, a Spanish and French-speaking society which etches the highest demand of translation by the citizens of Aventura. Interesting enough, our office has been visited by people looking to translate their documents from about 30 other languages, most of such documents being needed for their relationship with USCIS.
Besides helping our clients with certified and notarized translations, we also address our services to businesses. Starting from translating documents of any kind for personal or business purposes, we provide full linguistic solutions for companies, including website translation or localization of software as well as provind DTP, SEO and SEM services to businesses looking to expand their reach.
Our translation office in Aventura is open during business hours so you can actually visit us in order to get a quote or to get answers to your questions. Outside business hours you are still able to get in touch with us by online means or by giving us a call.
Translation services in Miami

Miami is one of the major city in Florida, with a large part of the population of French and Spanish origin. Around 27% of the people in Miami, speak various languages other than English. And in such a place, the need of translation services is genuine.
Our Miami translation office is also handy for businesses settled in Miami. Since Miami has a major business activity, including supplying of goods because of Florida port, the need for translating business documents is high in demand.
Our 24-hour service is always on line to help our customers. Our working days are not off for any day as we highly understand the busy schedule of our customers. Therefore, our services are open 24 hours a day, 7 days a week.
Visit our office in Miami during business hours and you'll have all your questions answered by our project managers on site. You can also drop us your documents, or come to pick up your translation.
Translation in Bradenton
Getting your personal documents translated in Bradenton is essentially the same as anywhere else in the United States.  The United States Citizenship and Immigration Services (USCIS), states that certified translation is required for any foreign documents pertaining to an application or petition.  It's also required to have a certification from the translator stating that the translation was done in its entirety and is correct and swearing to their ability as a translator.  So that means that birth certificates, marriage certificates, diplomas, or any documents that are not written in English need to be translated and certified for the USCIS.
It cannot be stressed enough that accuracy is a must when translating official documents.  This is one instance where an innocent mistake can cause havoc.  A translator must be absolutely certain that the version he submits is one hundred percent accurate.
If the document is for the USCIS, then it is not required that the certified translation be notarized.  But if the document is being sent out of the U.S. to a foreign Consulate or Embassy, it is required that it be notarized.
Universal Translation Services is a Florida translation agency which provides both certified and notarized translation at the lowest rates in US.
We have you covered in Sarasota as well

There are many certified translation companies in Sarasota, Florida.  If you happened to be given your diploma or certificate abroad and now require that it be translated for employment or education in or immigration to the United States don't panic.  If you can't get to a translation agency, then you can simply work it out online.  All you have to do is select us, and go to our order form.  Then get started filling it out. As soon as we receive your documents we will send you a quote. As soon as the order is paid we;ll start working on it.
It will take anywhere from about 4-24 hours before you will have your documents translated.  If you opt for online delivery, then as soon as you approve the translation we will send it to you by email. If you choose shipping instead, it will be mailed to the address you have provided.
The price really depends on what you need to have translated, how many words there are on the page and how many pages. If you need certified translation sent by email it will cost $20 per page if the page has less than 200 words. If there are more words on the page then a price of $0.12 per work will be charged instead.
Need translation in Gainesville? No problem!

There are thousands of people out there in Gainesville, who will find it necessary at some point to get their immigration papers straight: birth and marriage certificates, divorce papers, police and medical records and high school or college diplomas translated for the United States Citizenship and Immigration Services (USCIS). These people are looking for a perfect Certified Translation, a reasonable price and top quality customer service.  Also, they want the process to go as quickly as possible.
There are several reasons why it may be required to get a certified translation:  USCIS acceptance for immigration purposes, university application and enrollment, for local, Federal and state government official requirements.  Also most academic institutions require your college diploma, along with other documents to be translated or they will not admit you regardless of how high your grades are, or how hard you have worked over the years.
Now that the time has come to actually have your documents translated, you may be feeling a bit nervous, wondering, will the USCIS accept my translation?  The answer is yes.  We make sure that our translations are accepted by the USCIS and other U.S. authorities.  We guarantee 100% acceptance for any document we translate.
Certified translation in Greater Orlando
If you live in Greater Orlando and are applying for a new school and need to have you academic documents, including your college diploma translated and certified in a hurry, don't worry.  We are certified and will translate academic documents, from high school diplomas, college diplomas, to any other documents you require.  We also guarantee that our translations will meet the standards of U.S.A., educational institutions, and Foreign Embassies across the globe.
We can also provide a notarized translation when needed. As you can see, getting Florida translation services at affordable rates is quite easy.  And if this is an emergency, we will also provide rush translation at no extra charge.
Furthermore, we accept academic certificates in different electronic formats such as:  Word.Doc, PDF, HTML, and even fax, plus we will deliver the finished translation in  any format you wish.
We are working under the translators Professional Code of Ethics and the company's own rules designed to protect client confidentiality. And last but not least, as this is very important, we do everything possible to be absolutely certain that the highest standard of translation is maintained.  In fact, we have our own quality assurance rules and regulations that must be met by every translator for every certified translated document.
Translation in Jacksonville
The United States of America is well known as a country of immigrants. Also, every year many people come to our country for business, pleasure and study in some of its high quality educational institutes. Thanks to this vibrant dynamic, some cities like Jacksonville in the state of Florida, has become a favorite destination for many of these immigrants. The United States government has recognized this situation by opening a local office of the USCIS in this city to facilitate all the formalities and procedures for people located in Jacksonville and 34 nearby counties such as Dixie, Gadsden, Escambia, Franklin and Lafayette, among others.
It is also common that many of these immigrants come from countries with different languages and they require translating their documents to make them valid before government, work or educational institutes.  As a general rule, U.S. universities and schools require certified translations of diplomas and academic records; in the other hand, USCIS require certified translations of civil documents, such as birth certificates.
Fortunately, immigrants located in Jacksonville and nearby counties can easily access our professional services. Immigrants seeking to change their status like naturalization and lawful permanent residence, as well as those seeking to enroll in U.S. universities can easily get our services. Jacksonville is home of some of the biggest immigrant communities from Philippines and Latin America, among others, and we help  them solve their status in easy ways.
Translation for immigration in Pensacola
The city of Pensacola is known for its pristine beaches and all the fun you can find there. But the city has also expanded and it is now home of many colleges and universities that attract students from all over the world. A relax lifestyle combined with great education and plenty of opportunities also attracts new residents every year. When foreigners want to enroll in universities located here or want to settle down in this area, they need to fulfill all the requirements of the USCIS to obtain their visas as residents or students.
In addition, if you are a foreigner from a non English speaking country and want to settle down in Pensacola or enroll in some of its schools, you will need to translate some of your documents in English. Certified translations of such documents guarantee government officers can trust the information they receive. USCIS has specific rules about certified translations. As Pensacola is used to receive immigrants, there are many options available to obtain certified translations which fulfill USCIS and educational institutions. Several web sites offer different type of services to choose from. Prices, turnaround times and language availability are among the conditions you need to take into consideration when selecting a translation provider. We provide high quality services at the lowest rates you'll find in Pensacola.
Translation in Tampa Bay
When USCIS requests certified translations for documents issued by non English speaking countries, they must fulfill some formalities. These formalities are related to the way the certification is offered. Most of the times, documents requested by USCIS are related to civil status of the applicants, but USCIS may also request any other type of document that is considered relevant to the case.
As the United States is a big country, USCIS has local offices strategically located in order to accelerate and facilitate the procedures. USCIS takes into consideration the amount of immigrants located in certain areas. In this sense, the state of Florida has been receiving immigrants from many countries for many years and the city of Tampa is a very dynamic community for this issues. Tampa is home of a local office of USCIS, which also serves all Tampa Bay area that includes Saint Petersburg and Clearwater with more than 2 million inhabitants.
But Tampa Bay is also recognized by its higher education institutions such as University of Tampa, University of South Florida, Saint Petersburg College, Florida Metropolitan University, just to name a few. Many people around the world come to this area to enroll in some of these institutions and academic authorities usually request certified translations of previous diplomas in order validate them. In addition, students also need to fulfill USCIS requirements to obtain a valid student visa which allow them to stay legally in the U.S.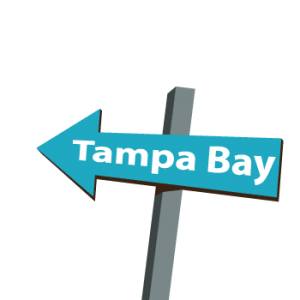 Fast services in Port St. Lucie
In the last decade, Port St. Lucie in the state of Florida has grown beyond the expectations. It was due mostly to the boom in construction that brought new job opportunities and new residents. Also the nearby Florida Center of Innovation has attracted a lot people. Some of these new residents come from other countries and therefore they needed to organize their status to live, study and work legally in The United States.
The U.S. Citizenship and Immigration Services (USCIS) is the government agency in charge of issuing visas and permits to allow foreign citizens to enter the country. In addition, when immigrants have fulfilled all the requirements of U.S. laws, some of them may apply for naturalization. In all these cases, USCIS may request documents originally issued in their countries of origin. If they are issued in languages different to English, a certified translation is requested too. A certified translation is a note provided by the translator to attest that he or she is fluent in both languages and that the translation is complete and accurate to the best of his or her competence.
Despite being a new community, Port St. Lucie has a variety of translation services available, which can be found through the internet and local directories. These services guarantee certified translations for many languages.
We're close to Palm Bay, Cape Coral and St. Petersburg too
Over the years, the state of Florida has become a favorite destination for people from all around the world. Popular tourist destinations like Disney in Orlando or South Beach in Miami attract many visitors every year. All this movement has made many visitors to want to discover new cities and towns like Palm Bay, Cape Coral or St. Petersburg, just to name a few. All this locations have proved they have a lot to offer for high quality life style and opportunities and now many people also want to relocate here.
Immigrants who want to work or study in any city or town in United States need to fulfill a list of requirements in order to obtain a valid visa. As many of these immigrants are from non- speaking English language countries, their documents must be translated to English. To avoid mistakes, USCIS specifically requests that all documents in other languages must have a certified translation. Although USCIS do not request these translations be done by professional translators, in practice it is highly advisable to hire professional translators. Educational institutions also request their own documents and some of the most important are the diplomas. They also must obtain a certified translation as it was mentioned above, to make sure academic authorities can understand the academic records of the applicants.
Translation services 24/7 in Kissimmee
Perhaps you live in Kissimmee as a foreigner and want to have your immigration papers in good order. Well, that isn't so hard to do, however, USCIS will ask you to translate all your personal documents in English. So there are certain things that you should expect from the translation company you hire to do the job: they need to provide accurate translations at fair prices and they need to do that fast.
The company should be able to translate your personal records, such as a birth certificate, marriage license, etc.  They should be able to translate academic documents which include high school and college diplomas, and provide transcript translation.  They should have a record of doing this successfully, and that includes legal documents, immigration documents, and financial documents too.
So select a company whose specialty is certified document translation. Each translation should be issued electronically and be given a Certificate of Accuracy to go along with it.  This assures that the document has been painstakingly and correctly translated by a professional with years of experience.
Fast to arrive to Tallahassee
The first thing you should know if you need your personal documents translated in Tallahassee, the capital of Florida, is that you must order a certified translation to make absolutely certain that your documents will be accepted by the USCIS office or by the university you want to study in. Best you can do is to first the office requiring translation whether it should be certified or notarized. Then, in order to be sure you get what they ask for you need to use the services of a well known translation agency like UTS.
If you need Florida translation services, you can send your documents to us using e-mail, uploaded to our site, or faxed to our offices. You can also send us your documents by live-chat.  Although it is not the method usually recommended, documents can also be mailed to our office.
We normally require 24 hours to finish the translation.  As soon as the translation is done we will send it to you to review names and dates. Once approved, we will certify it and send it via e-mail but you can also have hard-copies mailed by using USPS Priority Mail.
Getting translation in Deltona is now easy
While online translation tools are big nowadays, they simply cannot translate accurately enough for diplomas or other academic papers. Also, simple translations can't be submitted at USCIS as they will reject it which will add long delays to your immigration case.  That is what professional document translation services exist for.  Our experienced and trained translators can translate documents from a wide variety of languages.  If you are in Deltona and need to have your personal documents translated just get in touch with us. We'll give you high quality translations which are certified at the lowest rates in Florida.
All of our certified translations come with a signed declaration, stating that the translation is correct and complies with all legal requirements. This is all you need to order to have USCIS accept your documents. To top it all off, you don't even need to visit the immigration office, We will send you the translation by e-mail and you can simply send it to them the same way, in electronic format, and we guarantee it will be accepted.
With us you don't have to spend your time searching for a notary public if notarized translation is needed. Just request one and you will receive your translation notarized. Florida translation services which are notarized are accepted by any state institution within Florida.
Cheap translation in Bonita Springs
Bonita Springs is well known for its parks and beaches but also for its sand dunes. Although small, it is the perfect tourist destination in southwest Florida. Some of the tourists fall in love with the area and decide to move here, including immigrants.
Often for students in Bonita Springs who desire to study abroad, in order to be accepted by a foreign university a certified translated diploma is required.  Some other academic certificates may need translation, and we can do any of them.
Foreigners living in Bonita Springs which are in need of certified translation for their immigration case will find us to be of great help as we provide translation for any personal documents, and we can do it in under 24 hours. We guarantee that any translation from us will be accepted by any USCIS office, and we sport the lowest rates when it comes to Florida translation services.
Florida translation services available 24/7
If you're looking for translation services in Florida for any reason, make sure you ask for a free quote from us. We'll beat any other service out-there in terms of quality, speed and costs!