Online Translation Agency In USA
Open 24/7
Translation Agency in USA and Europe
Universal Translation Services is a leading online translation agency offering high-quality services over the internet, but you can also talk to us in person if you come to visit our offices. We are one of the world's top translation companies that offer professional document translation services at affordable prices. Here at UTS, we offer high-quality translation services for personal and business matters with a quick turnaround time. We have searched for only the top linguists and have recruited thousands of expert translators. Our language services are available worldwide ensuring no one is left without quality translation.
Our offices are based in Europe and the USA and we are open 7 days a week, 24 hours a day, meaning no matter when you require our service, we are always here to help. UTS is your number one partner to help translate business documents or even whole websites and web pages. Our multilingual publishing process is fast but effective and offers a wide variety of language services, and our software localization team is always ready to help you with translating your software or app into any language. Certified or notarized translation for immigration is yet another service we provide at some of the lowest prices you can find, and we guarantee the acceptance of our translations at any USCIS office.
We are honored to be members of the ATA (
American Translators Association
) and we have been accredited by the BBB (Better Business Bureau) and as such, you can count on us to always hold to our promises of delivering high-quality accurate translations in the shortest amount of time and at some of the most affordable rates.
Translations USA
What credentials do you look at when you have to select a service provider? What if a company has all the certificates listed on their website but their actual work isn't according to the industry standard? There are a few things that can help you differentiate between those who claim to be good at their job and those who are actually good at what they do. For starters, learning about their past performance will help you a lot. If they have provided quality work to their clients in the past, they would continue to do the same in the future.
When it comes to translation agencies, having native translators on their team is very important. Not everyone can become an interpreter just because they need a job. If you need an accurate translation provider in the USA, you will have to find the most reliable language services provider or you will be wasting your money on getting interpretations from someone who is only in it for personal gains.
ATA Member:
We have always let our work speak for us, and being a member of the American Translators Association is another proof of our efficiency. You can reach out to us without any hesitation and be sure that you will get quality assistance from our team of experts. We have worked hard to achieve this level of success, and today, we can say with full confidence that you will never be disappointed with the quality of our work. Whether it is a business project or the translation of your birth certificate, our team will deliver the best results.
Check our rating with Better Business Bureau

It is because of the hard work of our team that we have been labeled a trustworthy agency in the world of the language-translation industry.
One of the best translation agencies in USA
At Universal Translation Service, we believe human translation services are the only way to go when it comes to giving an honest and accurate translation. As a translation agency, we have the responsibility to ensure the best translation is given and that is why we only use 100% human translation.
Expert Project Management
We manage every translation project with care and ease and for us, we believe affordable prices are crucial. Without affordable prices, clients wouldn't be able to afford our service and that is why we always do our best to ensure prices are fair and reasonable for everyone involved. Deadlines are crucial, at Universal Translation Services, we know and understand this and always have every deadline met to ensure quality all around. We stick to the deadlines with our quick turnaround time.
Our diligence can be observed in the fact that we manage things most professionally. By working in a manner that doesn't even waste a single minute of yours, we elevate our productivity level to the maximum. So entrust us with your next project and you'll be our customer for life.
The Translation Agency You Can Trust
We are THE online translation agency in the USA you can trust. If you are interested in stretching your business further and want to gain new customers, we have every translation solution for you. Our solutions can be used across all channels, platforms, and devices; and with our hard work ethics and know-how, you'll be left wanting more!
Individuals looking for translation services for immigration in the United States can also count on us to deliver
cheap certified translations
that are guaranteed to be accepted by any Immigration Office in the US.
Years Of Experience
With years of experience here at Universal Translation Services which we are very proud of that because it means we have become an expert in our field. There aren't many translation agencies out there who can say the same so we are bursting with pride. Each year we have been around has given us the ability to recruit skilled translators and as we've already said, we only employ the best to provide high-quality global translation services.
Standing among the leading companies has given us the confidence to give you the ultimate best in everything we deliver. Throughout the course of our history, we have faced crucial challenges but we always came out as a winner. If you need our cooperation in any new task, we can serve you excellence with world-class expertise.

Native, Professional Translators
The best English to French translators are selected for French translations and we select the best German translator for English to German translation.
How are we able to do this? Well, it's very easy, every single one of our translators has undertaken and passed strict translation tests. These tests help to separate good translators from the best and we only choose the best. Our high-quality-focused strategy for professional translation services goes even further.
Extensive Quality Control
Our translators used terminology management tools as well as our
Translation Memory technology
, which really helps to speed up the translation process. However, even after the translator has done their job, there are still quality checks carried out by native speakers who proofread the text as well as our Quality Control linguists who pick up on any faults.
This is our tested procedure and it means we have provided a language translation company service to thousands of customers around the world. We have served people in the UK, the US, throughout mainland Europe, Kuwait, Japan, China, and many more, and we have left everyone satisfied with the results.
Always There For You
Universal Translation Services is the founding member of the Translation Project Management (or TRANWISE) and thanks to our flexible system, you can move to us without any hassle whatsoever. Everyone who wishes to use our services has access to our portal 24/7, allowing them the freedom to upload text for translation as well as speak to our representatives via Live Chat. Tranwise also allows you to quickly check your invoices and payments, but it also gives you the ability to chat with the translators assigned to your job in real-time.
Professional German Translation Services
100%
High Quality Italian Translation Services
100%
Excellent Spanish Translation Services
100%
Exceptional French And Swedish Translation Services
100%
Great Danish And Finish Translation Service
100%
Localized Norwegian Translation Services
100%
Of course we offer more languages. In total we offer 550 language combinations
What makes us the best translation agency in USA
There are numerous translation agencies but the best ones are just a mere few. The demand for translation services has led to a surge in translation companies. But not every agency is a pro in the field; it takes years of experience and a multitude of hard work to get to a certain position. Nothing comes easy, it demands rigorous labor and thorough meticulousness only then does one reach the heights of absolute success.
That is how we evolved over time and thus became the best translation agency in the USA. To get the best translation services to turn to UTS. We offer online human translation services for almost all languages in the world. We have professional linguists on board who are proficient in Spanish, Arabic, Chinese, Dutch, Polish, English, French, Russian, Portuguese, and many other languages summing up to 200 major languages and pairing of more than 500 languages of the world. You will be marveled by how spectacular our work dealing is. From education to legal documents, we provide the translation of all kinds of texts.
Apart from quality, reliability, efficiency, on-time delivery, expert translators, proofreading & editing, we offer confidentiality. This is the most important yet the most neglected feature in a translation agency in the USA. We maintain strict confidentiality. We assure our clients that their personal information, translation content, and payment information would always remain secure. We keep our integrity and that of our clients our topmost priority. And it is the minor things we keep into consideration that make us stand out as the best translation agency in the USA among the crowd.
Being Online to Answer All Your Questions
Our online translation company is available to you 24 hours a day/7 days a week. This includes all holidays and weekends. Translation needs don't stop, because it's a holiday, or come only at certain times of the day. The process of translation services does not work that way. Just call us, and we will get you the best translator for your specific needs on time. There is no obstacle, as our experts related to the language you need to be translated, are always available online to explain all your questions and help you with your translation.
We provide competitive prices and we do not have rush rates
Many translation companies offer huge discounts on their services but fail to provide content that can be deemed fit for certification while others are too expensive for common men to indulge themselves in. Universal Translation Services is available both online and offline and no matter how you get in touch with us, you will get the same high-quality services at the most affordable rates a translation agency can offer.
When it comes to translation for USCIS, we provide certified translation services for any personal document, from any language into English, at only $20 per page (pages under 200 words), and our translations are done in 24 hours or less and are guaranteed to be accepted at USCIS.
With us, there is no such thing as hidden charges for extra services. Many companies file extra charges on their clients for revisions or editing and proofreading of the translated document. We on the other hand have always provided the best customer care to our clients and we've never made compromises on our work. As an example, we do not take any extra charges for proofreading or for revising our work. There is absolutely no kind of rush rate if you need urgent translation because we know how important such work can be for our clients.
There is absolutely no compromise in the quality promised to be provided, be it that the translated document needs to be delivered urgently or the document needs to be translated at a cheaper rate.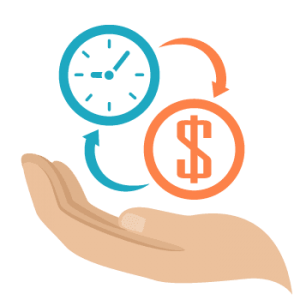 Our clients are our most precious assets
We have become what we are today due to hard work and dedication towards our customers. Happy customers are what kept our boat floating therefore customer satisfaction is one of our top priorities.
With us, you get the following benefits (and more):
accurate translation services
24/7 availability
low prices
on time, fast delivery
full privacy
A happy customer is a returning customer. A happy customer is willing to get the word out about our services and recommend us to their friends. And happy clients are our main goal.
Why would you trust online services?
Online translation agencies have a history of battling trust issues with clients. Clients find it hard to show up for translation agencies that are run online because they are paying hard-earned money and fear the agency can evaporate in the air at any moment. That fear makes clients reluctant to use online services. The client also finds it hard to begin the translation process knowing that they cannot physically visit the office of the agency and debate the translation and its content.
And yet, the fact is that the services provided by our online translation agency are of the same high quality you'd expect if you'd visit our offices in Aventura and Miami. There are hundreds of clients who have dealt with us at our offices as they found it to be more convenient to conduct business in person, and there are thousands that entrusted us with their translation needs and have ordered online, and we have yet to hear any complaints.
Both our online and offline services are conducted with the same care and attention and we never compromise on accuracy, no matter what. In case of complaints or comments in regards to our translation, we quickly re-open the project and work on it until the client is happy with the outcome, and we do that even years after the translation has been delivered.
what is the advantage of an online translation service compared with other translation service companies?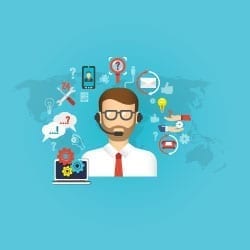 When looking at truly professional online translation services, there are many options to consider. Will you need automated or machine translations or will you require good quality translations by human translators? This decision will be based on the amount, speed, intended use, and the type of material that you need to be translated.
With a professional online translation company, you do not have to worry that your translated content will not satisfy the target consumers. Advantages of online translation services when compared with other translation service companies:
Access to professional translators with extensive experience.
Ability to meet deadlines, sometimes within a few hours.
Cost-benefit, mainly if an offshore agency provides the translation.
Secure online access to quality translators at competitive rates.
Time zone advantage.
Access to reliable translations. This is important if the documents are legal or likely to be published in a public domain.
We deal with clients from all over the world
The translation industry is fast moving towards online translation even when they have a strong client base at their local offices. When a translation agency has worked well in the local area for a long time; they want to help their clients abroad as well. As a fact, we started as an international translation company helping clients from all over the world with their translation needs.
We are a customer-centric translation service provider with the sole aim of delivering excellence to our international clients. Thanks to our multidimensional expertise, we are also a localization company ready to provide quick business solutions. Our expert linguists are always ready for the next complex task. We take pride in our role as interpreters in assuring accurate communication vital to international businesses of our clients. If your requirement is unique, worry not, we also offer custom solutions tailored to your definite necessity and language pairs.
Believe it or not, we get a lot of calls from far-out clients who ask if we're able to help them. We always do our best to do just that, no matter if it's a company looking to expand its reach or an individual looking to immigrate to the US. Our services are of the same quality, no matter if you order online or come to talk to us directly at our office.
Using online translation companies
With online translation companies, there's no way of finding out how good they actually are. You will have to go through extensive research to see if the company is a good fit. But, you have that assurance with us. We are ISO certified and accredited with the American Translators Association to provide the best translations for our customers, no matter if what you're looking to translate is a business document or your personal documents for immigration purposes.
Even with our international translation services online, you have the option to get in touch with our project managers, get instant quotes, and discuss your ongoing project with us. And with an experience of almost two decades, we know how to do our work, so for all your translation needs, we are always online.
A translation agency online

With the advent of technology and the rapid shift in innovation, everything is available online, why not a translation agency? We are the one that is available at all times; you can find us easily when you need us, whether it's a single translation or consistent translation solutions for businesses. We are a professional translation agency online which puts the customers before anything; we guard their personal information with the same care that we put in the provision of quality services.
While you can always visit our offices, if you can't, we give you the option to get in touch and order online, and you'll be treated with the same care and attention as if you'd have visited our office. So, the next time you want accurate translations for any purpose, you'll know where to find us.
Affordable yet professional translation service in the USA
We have offices in Europe and in the United States, which allow us to recruit the best translators and language experts from all over the world. Our live connection with all our translators, editors and proofreaders gives us the ability to take on any task no matter its size.
If you need a translation service in the USA that is available at all times, that provides an accurate output, and does all that at an affordable rate? you will find us to be the best name in the American translation market. Our ability to deal with even the most complex documents like medical records and legal agreements, and have them translated from and into any language is just one of the advantages of working with us. Our management team will make sure that you receive accurate linguistic solutions on time.
If you require complex and high-volume translations each month to be translated into a second or third language, contact one of our project managers today. Our motto is Quality is never expensive, but lack of quality will always be, and we believe translation should be affordable so don't be afraid to contact us.
Professional translation services can be affordable when you choose an experienced translation agency in the USA!
USA translation for every need
So what makes Universal Translation Services different from other USA translation services? For one, we are a language service provider who's not limited to a few mainstream languages. Moreover, we aren't limited to the USA either. We operate in the USA and Europe and provide translations of more than 120 languages. We won't turn you away if you need the translation of a language that's only spoken by a few thousand people. But UTS does not only focus on quantity. The quality of our translations has always been remarkable.
We also offer our superior service to those who are applying for immigration to the USA. The United States Citizenship and Immigration Services have strict rules and policies that need to be followed, and we understand the importance of those rules.
We provide
certified translation
USA for those who want to get their immigration application accepted by the USCIS. We work with only one aim in mind: to provide our clients with ultimate satisfaction. So if you send your documents to us for translation, you can rest assured that they are in the right hands.
Translator USA
There are things that we think of all the time. Get done with breakfast and you would be thinking about lunch. A new year starts and you would already be planning your summer vacation. But there are some things in life that we don't think about ever, simply because we never need them in our daily lives. That doesn't mean we won't ever need them. Since we never paid them any attention, when we need them, we won't know where to turn. We don't know the right brands or service providers when we require something particular for the first time in our lives.
The translation is something that people don't require every day, although we do see it on the internet when we translate tweets and Facebook posts. When you have to find a translator USA, you will turn to the same internet, but when you find us, you should sit back and relax because your search has ended.
USA Translation
Many people don't understand how difficult it is to handle some jobs. For instance, many don't get how difficult writing can be. They assume that anyone can open a word document and their fingers would start running over the keyboard. People forget that nothing can be accomplished without talent and practice. Just because something is not related to the scientific fields, doesn't mean it is easy. If that were the case, everyone will be able to write books for their entertainment at home. But that's not what happens. We go to the bookstore and get books for ourselves and our kids.
The translation is another field that many assume to be easy when in truth it is very difficult. Interpreters have to spend years mastering their skills. If you are looking for USA translation companies then go for the ones that have qualified translators on their team. We believe that only qualified interpreters can handle interpretations. If freelance translators lack experience, they won't be able to provide quality services to their clients.
Translation Company USA
What is the easiest thing to locate in the USA? Most probably a Walmart or a McDonald's. But if you live in a big city, you would hardly have any trouble finding anything. Whether you need a grocery item or craving a certain place's junk food. You can also get pretty much every service around you when you live in a big city. But those living in remote areas and smaller cities do not enjoy the same luck. Sure, they may still be able to find a Walmart near them but discovering the office of a service provider is a lost cause in many cases.
The translation is on the list of services that you can't easily find everywhere. Locating a translation company in the USA is difficult but not impossible because we make sure our facilities are available everywhere and you can access them from your home through the internet.
Translation Services USA
Word of mouth is what humans have relied on for a long time when it comes to finding the perfect company or brand. But with changing times, the means of advertisements have also changed. And something that worked for your friend might not work for you. This is why people have been turning to other platforms to learn about the usefulness of a product or the quality of service. The internet is the biggest source of information today for people from all walks of life. Whether you are a student or a banker, you would be dependent on the internet in one or the other.
When someone needs document translation, they turn to the digital world to find suggestions. And rightly so because customers leave behind reviews that can help others. The best document translation services USA can be found with the help of reviews and recommendations of their previous clients.
Translators Office
Every time you pass by a building full of offices, what do you think of? Maybe of all the people working inside. Or maybe their level of expertise. Some may even think about things they can relate to like getting tired after a full day of work or laughing with coworkers over lunch break. But no one pays attention to the fact that everyone has worked hard to reach that position in life where they can work from the security of an office. There is a certain level of qualification required for such positions but that's not it. Someone who doesn't have any know-how of their job or a little experience, will not be accepted for it.
When you need a service, you will want to find a center where you can locate the specialists of that service under one roof. This is why companies set up shops in different cities so they are always accessible for their clients. If you need translation of any kind then searching for a translator's office would be a good start. You can find the right kind of agency that has expert translators on their team and provide the highest quality services to all its clients.
Online Translation Agency
Many questions can be raised about the usefulness of the internet. There is also the issue of the privacy of people and how corporations steal personal data regularly. But no one will deny that the digital world has brought some positive changes in our lives. Those who live a busy life rely on the internet these days to help them get work done. You can shop while sitting in your bed and pay bills while cooking a meal.
The internet that offers help with every problem wasn't going to turn its back on you when it comes to language issues. So, if you require assistance from a linguistic expert, you can easily find an online translation agency. Get a quote from them and book their service online without any hassle. This is highly useful for those who don't have any translation agency in their area. You can also get the translated document delivered straight to your inbox.
We are lucky to be living in a world where various experts are always ready to help us in times of need. When people had to do everything themselves, they ended up sacrificing a lot of their personal time. And as we know, not being able to relax can affect both a person's physical and psychological health. So, it is good for everyone that tasks have been divided between different experts. You can call an expert and get them to solve your problem whenever needed.
The language barrier is a common problem in a world where people speak so many different vernaculars. The best way to get over this problem is to reach out to the experts. A translating agency can resolve your linguistic issues in the best way possible. With their help, you will be able to reach out to a wider audience pretty easily. Thanks to the quality services of an agency, you can leave all the linguistic problems behind you.
Being able to get in touch with a service provider whenever you need their help is something amazing. Thanks to the internet, you won't have any trouble finding the number of a company and getting in touch with them to request their services. But what if you don't know the quality of their work? How could you trust a name if you have never heard it before? This is what happens when you are looking for a company in a field that you are not familiar with.
Language problems can make anyone drive crazy if they don't know who to turn to for assistance. But if you live in a developed country, chances are you will be able to find an agency easily. For instance, a legal translation agency in the US can be easily found by looking online, and you can be sure about their work quality after reading the reviews on their website. Once you have found the name of a good agency, you can reach out to them to request their assistance with a linguistic problem.
Your birthplace isn't something you choose, but where you spend your life after becoming an adult is entirely up to you. People pick countries to live in that offer more facilities and freedoms to their citizens. Various places on earth are considered ideal by many individuals. Those that live in such countries consider themselves lucky. One such state in the US, whose citizens are a lot freer than many other people of the world. Individuals from war zones immigrate to the US so they can live in a peaceful environment.
You can also find language service providers a lot easier in such a place. If you need linguistic assistance, you can find a legal translation agency USA that provides quality services. You can get help with all kinds of documents once you find linguistic experts. Whether it is a business issue or an immigration problem, you will be able to find the solution with the help of a linguistic professional.
There is a reason you pick up the same cereal every time you go grocery shopping, and it isn't only because you like the flavor. You have developed a connection with the brand that produces your favorite cereal, and you trust them to deliver high-quality products every time. The companies that have been around for a long time become household names by forming a connection with their customers. It is the same with service providers who have been in the business for a long time.
When someone needs linguistic assistance, they may think they will have to trust a random name. But in truth, you can find at least one reliable translation services agency easily. There are a few agencies that have been around for years and know how to stay in the good books of their clients. You can count on them to provide you with a satisfactory solution to your linguistic problem.
There are a few regions in the world that are pretty diverse and present an excellent opportunity for the students of sociology. Studying such countries can help us figure out the factors that help communities stay together despite their differences. But there are a few services the people of such countries will regularly require to be able to communicate with each other. The US is an excellent example of such a state where people of different backgrounds live.
One of the most sought-after services there is linguistic assistance. You can find translation USA options in every big city. You can also get help from linguistic experts in the US through the internet if you are unable to visit them in person. Thanks to the service of linguistic professionals, businesses can reach out to a broader audience, and entertainment content can be translated for multiple groups of people. Various industries in the US are enjoying the benefits of linguistic services.
Getting quality services from a company can be difficult if you know nothing about their previous work. And when you don't know much about the companies working in an industry, you are bound to make the wrong decision. When you require linguistic assistance for a sensitive document, you cannot make such mistakes. There are methods of finding the right service provider when you are facing a linguistic problem.
There are plenty of options for those living in the US. Getting translations USA can be a lot easier if you look up for suggestions on the internet. Reading people's reviews will help you figure out which agency is the right one for you. Once you have found out the name of a service provider, get in touch with them and ask them details like their delivery time and rates. But if you live outside the US, you can try to get in touch with agencies that offer help online.
Having a service provider on speed dial can be really helpful in life, especially if they can help you with everyday problems. But when you encounter an unusual issue, you will have to turn to the internet and your friends and family for suggestions. If they have ever required that service before, they will be able to guide you towards the right person. Online forums will do the same whenever you reach out to them to find the solution to an issue. This is the best way of getting quality assistance from a linguistic expert.
Once you have asked everyone for help, it can be pretty easy to get the contact information for a translator USA. The process after that is pretty simple. You can share the details of your project and ask for a free quote. After getting the price for the service, you can hand over the project to them. Then all you have to do is wait for them to get back to you.
If anyone asks you about the services you want to be readily available to you in your area, there is a high chance that translation won't cross your mind. That's understandable since most people don't require the assistance of a linguistic expert in their daily lives. But when they do need such a service, they can feel lost if they live in a place where there is no one to help them with it. It is good to know beforehand if a service is being offered in your region or not.
USA Translation
Everyone has a dream country that they fail to see the flaws of. For some people, it is their homeland that they think is perfect. For others, it is a place they want to immigrate to escape all their problems. In any case, it is the place where people assume that everything will be easily accessible, and they won't have to face any issues. Although problems will be a part of your life, no matter where you go, accessibility is something that can definitely improve based on where you live.
It can be a problem to find a linguistic expert in your area when you live in a remote location. But if you are a citizen of the UK or the US, it won't be hard to find a professional services provider. Finding a USA translator is very easy, and you will also have plenty of options to choose from. So, you can do your research and pick the one that matches your requirements.