Cheap Translation Services - only $0.10 per word
*** only valid until the end of this month ***
Highly accurate translation doesn't have to be expensive. Take advantage of our offer: cheap translation services for translations from and into English at only $0.10 per word! Please read the page carefully as certain conditions apply.
Special, Limited Time Offer

As a way to thank our customers for their trust in us, we've decided to offer a special price for translations from and into English: only $0.10 per word! Only available for this month, so get in touch now!
Only $0.10 per word
Yes, you heard it right: we are offering translations from and into English at only 10 cents a word! No machine translation, no CAT tools, just human translators and proofreaders, natives of the target language. Get in touch now before it's too late!
Available 24/7
We are working around the clock to suite anyone's needs. It doesn't matter if it's 2 am or the weekend, you'll still find us here, ready to answer any question about the services we provide! Get your quote by live-chat, it'll only take 5 minutes.
Cheap Translation Services
For this month, Universal Translation Services offers translations at only 10 cents per word!
Here's what you get:
Translation from and into English for any kind of document;
No machine translation. A professional translator, native of the target language will translate your document;
A second translator will proofread the translation and correct errors;
Our Q&A team will finally analyze the translation and send it to you along with a quality report.
If you need translations done fast, this is the perfect opportunity to get the same high-quality services at a special price!
Following conditions apply:
Only translations from or into English are eligible;
The project needs to be of at least 10,000 words;
Discount does not apply to certified translation;
The offer is limited to the first 100 clients.
Why choose Universal Translation Services?
Lowest prices: Our services are some of the cheapest in the industry while the translations we provide are of the highest quality, meaning you'll get a great value for your money.
Speed: No need to lose time sourcing and handling freelancers to save money, we have thousands on our database available to begin working quickly.
Simplicity: One call to us and the difficulty goes away leaving you free to get on with other responsibilities.
Potential: If you have a large translation job needed to be completed fast, we can split it between several translators and proofreaders to get your job done in record time, and our project managers will make sure consistency and quality are kept at the highest standard.
Availability: No matter when you need to get in touch in order to learn more about the status of your ongoing project or to ask for a free quote, you'll find us online at any time. We are working around the clock and you can rest assured that there will always be an experienced project manager at the other end of the line, ready to give you any information you may be looking for about our services.
Security: You have the advantage of dealing with a real agency registered and based in the US, so there's no chance of freelancers doing a lousy job and disappearing with your money.
Over at our translation agency, we focus less on the money that we get from translating documents and focus more on providing excellence for our customers, as a returning customer is more valuable to us. From the very start, we have aimed to provide only the best for our customers, no matter what the cost, and we are doing just that since 2001.
Affordable Translation Services
Are you looking for affordable and high-quality translation services? We provide cheap translation services from over 120 languages including French, German, Spanish, Italian, English, Danish, Norwegian, French, Swedish and numerous others into English, or from English into any other language.
Using a state-of-the-art, custom-made translation management software allows us to decrease the time to perform translations, and also enables us to offer cheap translation services to our clients.
Maybe you have to perform difficult technical translation or medical document translation and you're worried about the quality or the delivery time? We have affordable solutions for everyone looking to translate large documents. Our translation experts come from different fields and have great experience in their field, and that specialization allows us to choose just the best translator for your translation project, no matter from and into what language you need to have your documents translated, you will receive only 100% quality translations. All our translators are well-versed in their languages, highly trained and experienced.
We employ only qualified professionals and we assign them to the projects based on their experience to assure your project is translated at the highest level. Our specialists have expertise in different areas, being particularly successful in frequent requests as translations for business, legal, financial, or technical documents. Even if you have a rush translation project you can count on us because when it comes to adjusting to a deadline, there's no similar service of the same performance level. We offer rush translation services without charging any extra costs.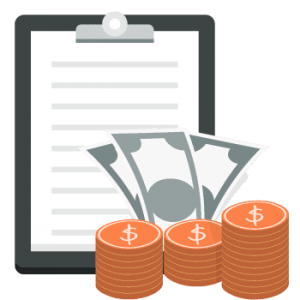 Why leave it for later when you can have it done now, at a special rate?
High quality yet cheap translation services – is that even possible? Yes! We're proud of our quality and we have over 2,000 happy clients to back us up on this.
A team of over 3,000 professional translators available online at any time;
Experienced project managers to handle your translation job efficiently;
24/7 live-chat connection between clients, project managers and translators through our translation management software;
Fast turnaround time;
If you come to the office in Miami you'll get a free coffee.
Convinced? Get in touch with our project managers to discuss your needs.
Still looking for more options? Bookmark this page, you'll want to come back.