Translation Services in London, UK
Whenever you need translation services in London of any kind, no matter if it is a certified, official or notarized translation you are looking for, or translation for business, our office in London is open 24/7 and provides high quality UK document translation services at some of the lowest rates you can find in the United Kingdom.
Official document translation

If you need official document translation services in London or anywhere else in the UK, we can help you. Our specialized translators are aware of the requirements for such translations and are experienced in the field. With us, you are sure that your translation is accurate and will meet any requirements, it will be delivered fast and at an affordable price!
UK certified translation

We know how you must feel when dealing with the UK Immigration office and we do our best to help you with any official translation you may need, be it certified translation or notarized. We are working with over 3.000 translators and we can translate any document, from any language into English, and we guarantee acceptance at any immigration office in the UK.
Document translation for business

UK businesses already know that English isn't the only language on Earth and when it comes to selling products or services to other countries, accurate document translation services need to be used to ensure that the meaning of your text has been perfectly conveyed into the target language and the translation is perfectly fitted to the intended market.
UK document translation services in London
Language translation services in London are highly needed in present time due to growth the world has made driving on technology. Communication has been transformed so much so that people in the US can quickly and directly talk to someone in Japan. Though, the gap between languages is a challenge for businesses based in different countries while interacting with each other. Businesses offering services in countries where people are speaking other languages than theirs face difficulties in getting their information across to their consumers. The solution to this problem is language translation for business.
In both a challenging business environment and a period of market development, you need a skilled translation provider to help you reach your business translation requirements. Universal Translation Services works with small, medium and large companies to fulfill all their business translation specifications. Having a multicultural track is a must in today's global market. To compete efficiently, you and your business will need high-quality translation services to assist your business activities.
At UTS, our business translation service includes a multi-disciplined method involving translation specialists in the fields of marketing, human resources, finance, accounting, and law. In many cases, we have several professionals work on one translation project to assure it matches your requirements while the translation is perfectly fitted to your target market. This is the case when legal and business ideas mix. We will inform you to these concerns and potential disputes to allow you to make the most rational and practical business choices.
Visit our office in London during normal business hours:
Universal Translation Services London
219 Kensington Street, Kensington, London, W8 6BD
Or call us: +44-203-807-3275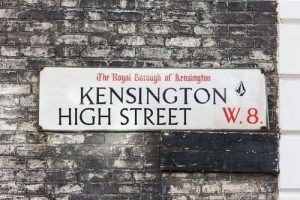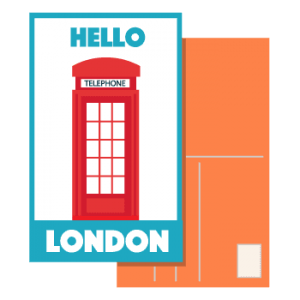 London Translation Company

Finding a London translation company that provides you the best value for your business's resources can be hard. Rates can differ considerably, and there are some translation schemes where it would make more reason to translate by the hour than by word. But, UTS offers three levels of translation which cater to any business needs in London.
We understand that language services are always part of a more extensive process. We view the bigger picture, to make sure that what we give the best to help you gain your goals. Whether you're looking for a birth certificate translation or localizing a website for ten different foreign markets, we provide a personalized service proved to hit the mark. We know that sometimes time is money, and we're prepared towards delivering the best possible service, even when managing to tight deadlines.
Here are some of the reasons why you should use our services:
Dedicated translation and localization solutions provider
Only native or bilingual translators having native-level proficiency and academic degree language qualifications
Projects delivered on time
Cost effective prices for clients through technology leveraging techniques and volume discounts
Certified translation services in London that suit your standards, timescale, and budget
Translation aiding tools such as Trados and other CAT Tools, sector-specific glossaries, terminology databases, etc.
We are equipped to deliver high-quality language solutions and unmatched customer satisfaction consistently
Specialization in a vast number of languages
Some more reasons to use UK document translation services
Our Professional Translators
Our professional translators are the most skilled in the translation industry. We select our translators based on their linguistic abilities, education, work experience, and past achievement. Because we choose from a large pool of professional translators, we can distribute your project to someone close with the specifics of your project. Their expertise helps generate a more accurate translation of your text.
Affordable Rates
You want the best job at affordable rates with no nasty surprises. We understand. That's why, unlike some of our competitors, we provide a competitive quote including a full analysis of costs so you can see precisely what you are getting for your money.
Fast Turnaround
Our process remains manageable enough to provide any special needs, from certification to a rapidly approaching deadline. We are using top quality translators within a quick and efficient workflow for fast turnaround projects.
Available 24/7
We understand the global reality of business and the need for "always available" translation. Wherever you do business, with services around the world and our web-based client portal, we are available 24/7 to offer urgent estimates or start new projects. We understand that in some situations translation projects may require direct attention and an expedited turnaround.
Translation for Immigration to the UK
Are you planning to move to the United Kingdom? Do you want to spend extended time in the UK? With our complete immigration translation services, we'll help you get a successful entry. We're experts in the translation for immigration to the UK and know all the different visa requirements involved in every application. With our approved immigration services, we will professionally translate and certify your legal documents. We also work with immigration agencies and law firms to handle continuing, multiple projects and client applications.
Growth in immigration to the UK has a direct effect on the need for the translation of documents from birth and marriage certificates, medical reports to academic or legal papers and other essential documents needed to be translated into Welsh or English. We have been providing certified translation for immigration to the UK for several years and can help you with accurate translations at low rates.
Whenever you want to start looking for certified translation near me think of us first. Even though you are not in London or can't visit our office, you can order online and you can rest assured that your translation will be done in time and sent to you by email or Royal Mail if you require hard copies. We are an international company providing translation services in UK and in the US, working with clients from all over the world as as such, we are able to handle any requirements you may have.
About London and our office
London is a leading global city. It is the world's largest financial center and is home to the headquarters of more than 100 of Europe's 500 largest companies. By far Britain's largest metropolis, it is also the country's economic, transportation, and cultural center. It has the most foreign visitors of any city in the world and as such, translation services in London are highly needed.
The Greater London area is bursting with attractions for visitors of all ages. With 30 historic gardens and 123 historic buildings, London also has more than 200 museums, 108 music halls and, 600 cinema screens. London's 33 districts, including the City of London, are spread over an area of 1572 square kilometers.
The Thames river runs through the core of London, from Richmond in the west, through the central London borough of Westminster, to Greenwich in the east. London river cruises and river buses are a great way to view the city.
You never know when you'll need certified translation services in London for language assistance. UTS offers high-quality translation services in UK at reasonable rates. Every day we are increasing in size and experience, and we look forward to seeing where our goal to solve your language difficulties will take us next! Feel free to get in touch with us at your convenience no matter if you need UK certified translation for official purposes or document translation in London for business, we'll always be here to answer your questions, to give you a free quote or to get started with your project!