Professional Translation Services in San Francisco
If you were looking for professional translation services in San Francisco for business or for immigration, get in touch, we are a translation company in San Francisco that can help you with regular or certified translations for just about any document, website or app. We have been in business since 2000, we work with over 3,000 professional translators, we are a member of the ATA, we have been accredited by the BBB, we have thousands of happy customers and we are an agency you can trust.
Some of our strong points
Our Professional Translators

We always assign at least 2 experienced translators, natives of the target language, to any project, where one translates and the other edits and proofreads the translation. All our professional translators are bound by nondisclosure agreements. We take security and confidentiality concerns very seriously and all translations remain private.
Affordable Rates

We don't let the price of our services dictate how good your translations will be. Affordable translation rates and high-quality service, that's our commitment to you. We'll send you a comprehensive quote (in 5 minutes or less) including a full cost analysis and turnaround time so you'll know exactly what you need to pay right from the beginning.
Fast Turnaround

Time is money, and you want your translation asap. No problem, we get it. Being on time is a vital part of our service. Right the first time, on time, every time. Place your order with us, and you'll have it in 24 hours if it's a certified translation. You're in safe hands; we provide lightning fast translation turnaround from quote to delivery.
Available 24/7

We always work closely with you to know your requirements and produce a customized solution to meet them. The emphases we place on the conversation with you allows us to reply quickly to your inquiries and offer you with exactly what you need. Our translation agency in San Francisco is available 24/7 to meet all translation needs.
Translation company in San Francisco
Language translation can be needed for several purposes, from translating personal documents, and email, to educational books and systematic studies, to translating numerous documents related to business.
Translation for business should be performed by professional translation providers who hold a high degree of knowledge in their language pair, as well as theories and terms associated to the business world. This is where Universal Translation Services comes in.
Universal Translation Services is a leading translation company in San Francisco working with thousands of translation professionals across the world. The expert translators and proofreaders working with us are differently specialized in an extensive variety of language pairs, as well as different fields of business, which allows us to provide high-quality business translation in nearly every area and for almost any language pair.
We always provide document translation services for business content including website translation, promotion, and marketing translation, PowerPoint translation, manual translation, technical translation, brochure, and program translation among many others.
You are welcome to visit our office in San Francisco during normal business hours:
Universal Translation Services San Francisco
75 Broadway, 2nd Floor, San Francisco, CA, 94111
Or call us: (650) 457-0239
Our office in San Francisco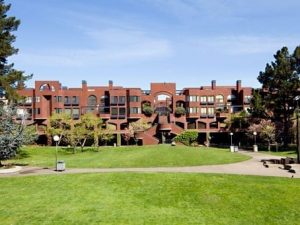 Certified translation services in San Francisco
Do you require an official San Francisco translation agency to translate your immigration documents? We offer translation for immigration to the US at affordable rates depending on the type of certification needed. Immigration specifications vary from nation to nation as do the certification levels for translations. You will get an official document confirming that a professional translation agency provided the translation.
Translation for Immigration to the US
Admitting we are in a multilingual community, having easy access to quality translation services is becoming very important. We are using professional certified translators to provide outstanding services to our clients. If you were looking to immigrate or to study in the US, we are able to provide certified translations which are guaranteed to be accepted by USCIS. Of course, we also provide notarized translations if you need them. Following are the points why you should choose UTS, the most reliable provider of certified translation services in San Francisco:
No embarrassing errors
The expertise you get from trained linguists
Experts in translation and specialists in your industry
Translations that get results
Professionals who are part of professional networks
The delivery that's always on time
Clear terms and conditions
Transparency at all stages
Confidentiality
Consistency
Whenever you need certified translation services in San Francisco you can rest assured that we will provide exactly what you need, in 24 hours or less, at some of the lowest rates in the market.
San Francisco Translation Agency
San Francisco Bay Area businesses, government agencies, and non-profits have trusted UTS to provide professional translation services in the last 18 years. UTS works in more than 120 languages and specializes in document translation for businesses, website translation, and software localization.
Our professional translators, editors, and proofreaders are professionals with the linguistic and cultural acuity to provide the highest quality services in any language. In San Francisco, whether you need translation services for your website, a contract, a legal document, or, we can help. Translation project estimates are always free!
Our San Francisco based translation agency provides professional translation services to corporations, law firms, and universities in the Bay Area and across California. For your all kinds of translation needs, our San Francisco translation agency is equipped to provide the translation services you need.
We have a strong global network of language specialists and legal professionals in over 120 languages and provide highly accurate translation services. All of our professional translators know translation memories, dictionaries and proprietary programs of industry terms, ensuring that translation is both correct and consistent across even the smallest projects. We produce customized solutions based on the size and subject matter of the project, created to fit within your budget. Our translation service is subject to stringent quality control processes to ensure the precision of the translation.
No matter if you need to translate business documents or you're looking for certified translation services in San Francisco, we have you covered!
San Francisco is one of America's famous walking cities. With a nice pair of shoes and a Muni ticket, you can see nearly everything in the city. The city is one of the country's' most densely populated urban hubs yet still feels close to nature. Nature is an excellent part of the attraction.
San Francisco lies at the tip of the San Francisco Peninsula, with loads of walking and cycling tracks all along the harbor from the Embarcadero to Golden Gate Park. A short trip across the Golden Gate Bridge are Sausalito, Muir Woods and Point Reyes National Seashore.
The city is also recognized for its progressive thinking and activism. It generated the hippie movement, the Sixties' 'Summer of Love' and the gay rights action, while Berkeley in the East Bay was the country of the Free Speech and locavore drifts.
To several Americans, San Francisco is the country's' food and wine center. Berkeley chef Alice Waters of Chez Panisse name began the farm-to-table craze in the 1970s.
The city is now enhanced with the best restaurants, while its closeness to the Sonoma and Napa Valley's means that, in less than two hours, tourists can enjoy tastings at some of the best wine lands in the country.
With so many to offer to anyone looking to establish here, including immigrants, the city really needed a translation agency anyone can trust, so here we are. Our translation company in San Francisco is always open to visitors and we also give you the option to order from the comfort of your home.
None of us remember our birth, it would be weird if we did. However, there are some people in our lives who do. Our parents are the ones who remember it most vividly because of how important the day and moment were in their lives. A new person came into their lives and brought along both responsibilities and happiness. People take pictures of every little smile of their baby. They document important milestones that their child crosses and they never stop caring about the achievements of their offspring. However, before they can do all of that, they have to start with a simple piece of paper, the birth certificate.
Birth Certificate Translation:
This simple piece of paper is very important in a person's life. Everywhere they want to go, they will have to show this record of the moment when they came into this world. It also includes information about the parents of a person, and in some countries, the places where they were born. It is not just a record of the moment when a person was born but also their ticket to school and to another country. If you are applying for a visa or immigration, you cannot get through the process without this record. However, it should always be in the language of the country where you are applying. For English translation of your birth certificate San Francisco, you can get in touch with us and get quality work delivered to you in record time and at affordable rates.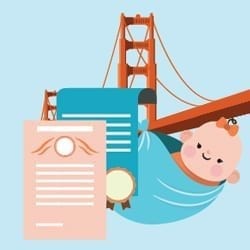 If what you want is accurate translation services, regular, certified or notarized at low rates and were looking for a translation company or agency in San Francisco to provide that at affordable rates, feel free to contact Universal Translation Services now to get a free quote!