Professional Translation Services in San Francisco
If you were looking for professional translation services in San Francisco for business or for immigration, get in touch, we are a translation company in San Francisco that can help you with regular or certified translations for just about any document, website or app. We have been in business since 2000, we work with over 3,000 professional translators, we are a member of the ATA, we have been accredited by the BBB, we have thousands of happy customers and we are an agency you can trust.
Some of our strong points
Our Professional Translators

We always assign at least 2 experienced translators, natives of the target language, to any project, where one translates and the other edits and proofreads the translation. All our professional translators are bound by nondisclosure agreements. We take security and confidentiality concerns very seriously and all translations remain private.
Affordable Rates

We don't let the price of our services dictate how good your translations will be. Affordable translation rates and high-quality service, that's our commitment to you. We'll send you a comprehensive quote (in 5 minutes or less) including a full cost analysis and turnaround time so you'll know exactly what you need to pay right from the beginning.
Fast Turnaround

Time is money, and you want your translation asap. No problem, we get it. Being on time is a vital part of our service. Right the first time, on time, every time. Place your order with us, and you'll have it in 24 hours if it's a certified translation. You're in safe hands; we provide lightning fast translation turnaround from quote to delivery.
Available 24/7

We always work closely with you to know your requirements and produce a customized solution to meet them. The emphases we place on the conversation with you allows us to reply quickly to your inquiries and offer you with exactly what you need. Our translation agency in San Francisco is available 24/7 to meet all translation needs.
Translation company in San Francisco
Language translation can be needed for several purposes, from translating personal documents, and email, to educational books and systematic studies, to translating numerous documents related to business.
Translation for business should be performed by professional translation providers who hold a high degree of knowledge in their language pair, as well as theories and terms associated to the business world. This is where Universal Translation Services comes in.
Universal Translation Services is a leading translation company in San Francisco working with thousands of translation professionals across the world. The expert translators and proofreaders working with us are differently specialized in an extensive variety of language pairs, as well as different fields of business, which allows us to provide high-quality business translation in nearly every area and for almost any language pair.
We always provide document translation services for business content including website translation, promotion, and marketing translation, PowerPoint translation, manual translation, technical translation, brochure, and program translation among many others.
You are welcome to visit our office in San Francisco during normal business hours:
Universal Translation Services San Francisco
75 Broadway, 2nd Floor, San Francisco, CA, 94111
Or call us: (650) 457-0239
Our office in San Francisco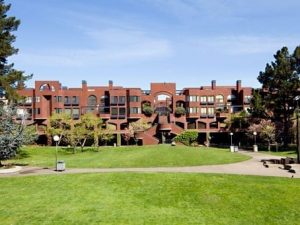 Certified translation services in San Francisco
Do you require an official San Francisco translation agency to translate your immigration documents? We offer translation for immigration to the US at affordable rates depending on the type of certification needed. Immigration specifications vary from nation to nation as do the certification levels for translations. You will get an official document confirming that a professional translation agency provided the translation.
Translation for Immigration to the US
Admitting we are in a multilingual community, having easy access to quality translation services is becoming very important. We are using professional certified translators to provide outstanding services to our clients. If you were looking to immigrate or to study in the US, we are able to provide certified translations which are guaranteed to be accepted by USCIS. Of course, we also provide notarized translations if you need them. Following are the points why you should choose UTS, the most reliable provider of certified translation services in San Francisco:
No embarrassing errors
The expertise you get from trained linguists
Experts in translation and specialists in your industry
Translations that get results
Professionals who are part of professional networks
The delivery that's always on time
Clear terms and conditions
Transparency at all stages
Confidentiality
Consistency
Whenever you need certified translation services in San Francisco you can rest assured that we will provide exactly what you need, in 24 hours or less, at some of the lowest rates in the market.
San Francisco Translation Agency
San Francisco Bay Area businesses, government agencies, and non-profits have trusted UTS to provide professional translation services in the last 18 years. UTS works in more than 120 languages and specializes in document translation for businesses, website translation, and software localization.
Our professional translators, editors, and proofreaders are professionals with the linguistic and cultural acuity to provide the highest quality services in any language. In San Francisco, whether you need translation services for your website, a contract, a legal document, or, we can help. Translation project estimates are always free!
Our San Francisco based translation agency provides professional translation services to corporations, law firms, and universities in the Bay Area and across California. For your all kinds of translation needs, our San Francisco translation agency is equipped to provide the translation services you need.
We have a strong global network of language specialists and legal professionals in over 120 languages and provide highly accurate translation services. All of our professional translators know translation memories, dictionaries and proprietary programs of industry terms, ensuring that translation is both correct and consistent across even the smallest projects. We produce customized solutions based on the size and subject matter of the project, created to fit within your budget. Our translation service is subject to stringent quality control processes to ensure the precision of the translation.
No matter if you need to translate business documents or you're looking for certified translation services in San Francisco, we have you covered!
San Francisco is one of America's famous walking cities. With a nice pair of shoes and a Muni ticket, you can see nearly everything in the city. The city is one of the country's' most densely populated urban hubs yet still feels close to nature. Nature is an excellent part of the attraction.
San Francisco lies at the tip of the San Francisco Peninsula, with loads of walking and cycling tracks all along the harbor from the Embarcadero to Golden Gate Park. A short trip across the Golden Gate Bridge are Sausalito, Muir Woods and Point Reyes National Seashore.
The city is also recognized for its progressive thinking and activism. It generated the hippie movement, the Sixties' 'Summer of Love' and the gay rights action, while Berkeley in the East Bay was the country of the Free Speech and locavore drifts.
To several Americans, San Francisco is the country's' food and wine center. Berkeley chef Alice Waters of Chez Panisse name began the farm-to-table craze in the 1970s.
The city is now enhanced with the best restaurants, while its closeness to the Sonoma and Napa Valley's means that, in less than two hours, tourists can enjoy tastings at some of the best wine lands in the country.
With so many to offer to anyone looking to establish here, including immigrants, the city really needed a translation agency anyone can trust, so here we are. Our translation company in San Francisco is always open to visitors and we also give you the option to order from the comfort of your home.
None of us remember our birth, it would be weird if we did. However, there are some people in our lives who do. Our parents are the ones who remember it most vividly because of how important the day and moment were in their lives. A new person came into their lives and brought along both responsibilities and happiness. People take pictures of every little smile of their baby. They document important milestones that their child crosses and they never stop caring about the achievements of their offspring. However, before they can do all of that, they have to start with a simple piece of paper, the birth certificate.
Birth Certificate Translation:
This simple piece of paper is very important in a person's life. Everywhere they want to go, they will have to show this record of the moment when they came into this world. It also includes information about the parents of a person, and in some countries, the places where they were born. It is not just a record of the moment when a person was born but also their ticket to school and to another country. If you are applying for a visa or immigration, you cannot get through the process without this record. However, it should always be in the language of the country where you are applying. For English translation of your birth certificate San Francisco, you can get in touch with us and get quality work delivered to you in record time and at affordable rates.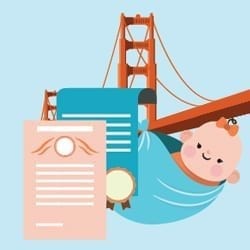 If what you want is accurate translation services, regular, certified or notarized at low rates and were looking for a translation company or agency in San Francisco to provide that at affordable rates, feel free to contact Universal Translation Services now to get a free quote!
Translation Services San Francisco:
When people decide to immigrate to a foreign country, they also have to pick a city for settling down. Not everyone wants to live in New York or Washington DC. For some people, San Francisco is a far more interesting city and they wish to experience it fully when they move to the US. But for the immigration process, they will have to fulfill the rules and regulations of USCIS. They will also have to search for a reliable linguistic services provider. There are San Francisco translation and Bay Area service providers who can provide you with accurate services.
You can get in touch with them to obtain more information about their work. Once you have gathered enough data, you can compare the work of different agencies and then pick the one that matches your requirements.
Translation Agency San Francisco:
Every city has its own popular service providers that are loved by all of its residents. But for outsiders, it is not easy to find a reliable company in a new place. They can ask the residents for suggestions but they won't know for sure until they do their own research. Every customer has different requirements, which is why not all the popular companies will be the right choice for you.
If you are looking for a translation agency in San Francisco, then the right option will be to go through the services offered by different companies and then compare their performance. You can also compare their rates to make sure they won't be charging you unfairly for their work.
Certified Translation San Francisco:
There are all kinds of services that people can get from the language industry. You can't expect a legal translator to help you with your immigration documents, which is why people must know the basic details about the industry so they can order the right service each time. For instance, if you are applying for immigration to the US or to an American university for admission, then you must look for a certified translator San Francisco. Only a qualified and experienced professional can provide you the service that you require.
And when you get the right professional's help, your documents will also be accepted by USCIS. It is important to do everything properly when you are applying for immigration, otherwise your application will get rejected by the authorities.
Video Interpreting San Francisco:
Isn't it amazing how we can see our friends and family members through our computers or smartphones even if they are thousands of miles away from us? Businesses can also utilize this facility to communicate with their foreign investors and employees. But if there is a linguistic difference between the participants of a video chat, then communication won't be possible without the help of a language expert. Fortunately, there are interpreters that can join a video chat and offer their assistance to clients. You can find interpreter services San Francisco and then talk to whoever you want through video chat. Not only will you be able to get over the linguistic barrier but you will also be able to enjoy the chat. All the participants will be able to express themselves freely.
San Francisco Immigration Translation:
After becoming an immigrant, people want nothing more than to find others who speak their language and know their culture. In a country like US, there are many cultures that you can easily find. For instance, as a Hispanic immigrant, you can easily find Spanish speaking businesses in San Francisco and start working for one of them to earn your livelihood. This way, not only will you be able to find people who speak the same language as you, you will also get to work at a company that would feel like home. It is very important for people to find something to belong to when they go to a different country. If they find like-minded immigrants straight away, their lives will become a lot easier and they will feel comfortable in their new surroundings.
Legal document Translation San Francisco:
Nobody wishes to have a run-in with law, but sometimes, going to the court means fighting for your rights. However, even if you are on the right, you will have to put in a lot of effort to prepare the case. Sometimes, that involves getting evidence papers from a foreign country. But before they can be presented in court, such documents must be translated by legal experts. Even if it is a witness statement in a foreign language, it has to be translated first. San Francisco is a big city where businesses and individuals both have to deal with legal issues from time to time. That means they require legal document translation too. By finding the right expert, people can get the linguistic assistance they require.
Translation Jobs/Interpreter jobs San Francisco:
It is okay if you didn't have a fixed idea about your future in your teen age. All of us can change our plans in life whenever we want to. There is no need to stuck around when you don't feel like working in a field. Many people join the language industry quite late in their lives. But as long as they get the right qualification, they can make it big in the field. If you wish to get a degree in translation in San Francisco, California, then you would be pleased to know that there are plenty of institutes that are offering various courses in the field. You can study both translation and interpretation and then get some experience before you enter the professional world. You can work with non-profit organizations as volunteers to gain experience and then start accepting clients.
Certificate translation to Spanish:
Can you imagine living in this world without ever coming across texts written in a foreign language? You can't because that's just not possible. Even English, the most popular vernacular of the internet is a foreign tongue for majority of the world's population. Spanish is another famous language that is quite common in the digital world. It is also spoken in different parts of the world. This is why people require translation to and from this vernacular from time to time. However, when the translation is required for immigration purpose, it must be carried out by qualified experts. Those with relevant experience can help people in such a situation and provide them with the assistance they require. Luckily for clients, such service can be requested through the internet too.
Spanish Translation Services San Francisco:
In a multilingual society, you can't get far without requiring the assistance of linguistic experts. Otherwise, you will miss out on a lot of useful interactions. But there is no need to worry because there are a lot of experts ready to provide you with the help you require. Anyone in need of Spanish translation services in San Francisco can get in touch with us and enjoy quality assistance at the low price of $0.07-$0.10 per word.
Russian translation San Francisco:
You may think that your city is not very diverse but you can't know for certain until you have interacted with thousands of people. If it is a big city in a first world country then you can rest assured that it is multilingual. For instance, in San Francisco, many people require Russian translation services. If you do too, then you can reach out to us and get the help of one of our native experts at the affordable rate of $0.07-$0.10 per word.
Chinese translation services San Francisco:
Although it has more than a billion speakers, a lot of people don't know much about Chinese. This is why they don't know the difference between Mandarin and Cantonese either. People need help with the language when they wish to attract Chinese speaking audience. In San Francisco, we offer Chinese translation services to all of our clients for the low price of $0.07-$0.10 per word. You can get same day delivery too without paying extra for it.
Arabic translation services San Francisco:
If you think that Arabic is only important for Muslims then you can't be more wrong. The Arab World is an important place for businesses and all of its citizens speak the vernacular. This is why its importance cannot be ignored. If you are in San Francisco and you require help with Arabic translation then reach out to us today. We will connect you with a native translator who can provide you with accurate assistance for only $0.07-$0.10 per word.
Japanese translation Services San Francisco:
Even if you don't watch anime, you may have read at least a few Japanese words on the internet by now. Due to the importance of Japan's economic market, the language has also gotten more popular. If you need help with Japanese translation then you can reach out to us and let our team in San Francisco help you. Our representative will guide you about the ordering process and you will receive accurate translations at $0.07-$0.10 per word.
Thai Translation Services San Francisco:
A country can have a lot to offer to its tourists and still turnout to be unfair to its own citizens. This is why many people immigrate to different countries so they can have a shot at a better future. If you are in San Francisco and you wish to get Thai translation services so you can apply for immigration, then connect with us and allow us to help you. One of our native experts will be assigned to the task and they will finish it within twenty-four hours. You will be charged $0.07-$0.10 per word.
Italian translation services San Francisco:
Some people learn about Italian Americans through movies, while others do so through history books. One thing is for sure that there are many foreigners in the US who require Italian translation services. If you do too and you are in San Francisco then don't hesitate to get in touch with us. We have native experts on our team who will gladly provide you with the services that you require at the cheap price of $0.07-$0.10 per word.
Interpreter San Francisco:
In today's world, technology can make everything better for people. Whether it is communication issues or the linguistic problems, with electronic devices they can be resolved. If you require the assistance of an interpreter in San Francisco then reach out to us and that problem will be resolved too. You can use a phone to get in touch with our interpreter or use the video call feature for a more personal experience. In any case, you won't have to deal with a linguistic issue on your own if you get in touch with us.