Afrikaans translation services
Whether you are looking for certified Afrikaans to English translation for immigration to the US or for English to Afrikaans translation for business, you will find us to be the most reliable partner in translations. We are working with highly experienced Afrikaans translators who are able to translate from and into Afrikaans with ease, no matter if you need to translate an official document or an entire website.
Translation for immigration
Are you immigrating to the US and have to deal with USCIS? You'll need certified Afrikaans to English translation! We provide cheap certified translation services which are guaranteed to be accepted by USCIS or any other state institution at only $20 per page and we deliver in 24 hours or less. If you need USCIS translation, we are just a few clicks away!
Businesses can always count on us for fast and accurate English to Afrikaans translation services for any document, software or website. Our professional translators are ready to take on any assignment, from any language into Afrikaans or the other way around. If you need accurate document translation services and/or localization services for Afrikaans, get in touch!
Quick and affordable
Beside working with over 3,000 translators, we are using highly advanced project management software and professional project managers who are quick at giving free quotes and even quicker at setting up new projects and assigning the best translators to each project. We are highly efficient and fast to translate, and we also charge some of the lowest rates in the market.
Referred to as the daughter language of Dutch, Afrikaans has evolved from Dutch, which was brought by the Dutch settlers in Africa and was later modified and evolved into Afrikaans. It is the native language of most of the Afrikaners of South Africa.
Certified Afrikaans to English translation
Our document translations are also accompanied by certification. Because of its unique requirements of authenticating a document we lay special emphasis on it. Our translated documents with a certification stamp are never rejected by any organization. So if you want to get easy, flexible, error-free and smooth translation for immigration, ask for our certified Afrikaans to English translation.
Any documents – we translate any personal document, including birth certificates, marriage certificates, divorce decrees, diplomas, passports, police and criminal records, and more;
Speed – the fastest service, available 24 hours a day, 7 days a week, turnaround time for certified or notarized translation is 24 hours;
Reliable – the most accurate Afrikaans translation services for you;
Fully native speakers of both languages;
High quality – our quality assurance team reviews every translation for errors, and you have the chance to indicate corrections at any time;
Guaranteed acceptance at any state institution in the US, including USCIS;
Cheap services – our certified translations are the cheapest you can find in the US.
If you are applying to study in a US University of seeking for a job in the US as a foreigner then Universal Translation Services is the best option for you. We are a pro at doing all kinds of legal translations.
This is a machine translation and is not perfectly translated. If you want to work with a professional translator, please
Get a 5 Minute Quote
.
© 2020 Universal Translation Services
English to Afrikaans translation services for business expansion

Our specialized and dedicated professional translators provide Afrikaans translation services for any document, website or software. We have over 18 years of experience in translation, transcription, localization, and interpretation. Be it in medical, tourism, finance, legal, engineering, scientific or technical fields and in as many languages as possible like Russian, English, Italian, and Spanish, we accurately translate any document fast and at a fair price.
We translate all kinds of documents to and from Afrikaans whether it's your birth certificate or a 60-page technical manual. If you are doing business dealing in Afrikaans speaking countries of South Africa, we are capable of providing you with translation and localization services for documents and websites just as easy as we provide phone interpretation services for any language.
Fast turnaround rates
Highly professional approach
Quality services
English to Afrikaans translation services and vice versa, but also from and into any other language. In total, we support more than 120 languages and 550 language combinations
Available 24/7
Promp, efficient, friendly and responsive
Highly competitive prices
If you want Afrikaans translation services or interpretation, our translators and interpreters will ensure smooth flow of process with the right kind of accent and exactly the right type of vocabulary. Your translation will be perfectly adapted to your target market, ready to take your business expansion strategy to the next level.
Legal, technical and medical Afrikaans translation services
We have employed medical professional translators who are well experienced in the medical domain. They can translate all medical related documents from Afrikaans to English and vice versa, including not just vital records, medical history and patient reports for immigration reasons, but also medical translation for companies.
Whether you are a business looking to expand internationally or looking to tap on the African market, or just an individual looking to immigrate to the US, then we are here to translate your legal documents from Afrikaans to English or the other way around.
Afrikaans for entertainment
Whether you plan to introduce your movie to Afrikaans or a video game in that matter, we can help you translate, provide subtitles and suitable voice over translations. Likewise, if you want to dub your documentary into English you are more than welcome at Universal Translation Services. We provide specialized Afrikaans to English translation services for any material so you can quickly hire an actor and add voice-overs to any video material.
Why us?
We have adopted such translation steps that make us best choice, our main aim being the incorporation of as many languages as possible without compromising the efficiency or the quality of our work. For the very same reason, Afrikaans is being dealt with by us via our expert linguists.
What keeps us motivated is the highly appreciative response we get. Our services have always been received very well by all our clients. This encouragement has made us work harder and eventually led us to the heights of success in return.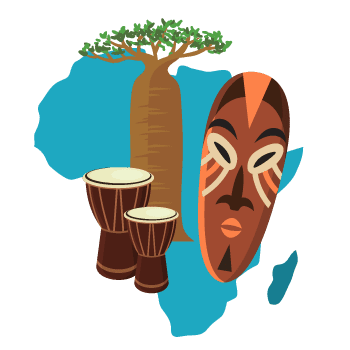 Afrikaans is the official language of South Africa and a recognized minority language in Namibia. The first language of 7.2 million people, Afrikaans is considered a daughter language of Dutch as almost 95% of its vocabulary has Dutch origins. Some people of Botswana and Zimbabwe also speak Afrikaans. When a native speaker of Afrikaans wants to immigrate to a country where the official language is English, they will need Afrikaans to English translation of their documents or their immigration application will be rejected. In such a scenario it becomes necessary for an Afrikaans speaking person to look for a translation service that can provide him with accurate Afrikaans to English translation.
Although two people speaking different languages can understand each other to some extent with the help of an online translation tool, when it comes to official translations they will need qualified translators. Certified translations are a must when you have to submit your documents to a government institution. So if you are looking for certified Afrikaans to English translation, Universal Translation Services has expert native translators that can provide you accurate translations in record time. Don't fall prey to the translation agencies that offer accurate translations in exchange for a large sum of money. UTS offers certified translations in the most affordable rates. Choosing us will get you the right translation without costing you a lot of money.
If you are in need of certified Afrikaans to English translation or for English to Afrikaans translation services and trying to decide who should you entrust with your projects, why not get in touch and ask for your free quote? You are always welcome to visit our offices or to give us a call, send us an email or to use our live-chat feature to get in touch at anytime. We are always available to ready to answer your questions anytime, even if it is during the weekend!