Translation services in Dallas Texas
We are one of the leading translation companies in Dallas Texas that can help you with highly accurate translation services for business or for immigration at some of the lowest prices you can find in TX or anywhere else in the US.
Some reasons we are the best
Translation services in Texas

Many businesses and individuals are coming to us every day to help them with their linguistic needs. If you are looking for translation services in Dallas TX or anywhere else in Texas, we can help you, no matter if it's a single page document or an entire technical manual.
Cheap, yet of high quality
We sport some of the lowest translation prices you can find in the US, yet we provide high quality translations at all times. We assign 2 translators to each project where the second is proofreading and editing the translation done by the first, leaving no room for errors.
Fast and always available
We are available at any time, online or at our office in Dallas, to help you with anything you may need. We do our best to help anyone in need of fast translation, we strive to deliver before deadline and we don't charge any extra rush rates.
Translation services in Dallas TX
Whoever vouched for the idea of a global business was indeed a genius, and from there sprouted the numerous versions of world famous enterprises and vast opportunities. People embarked themselves upon a new journey of enjoying a global clientele, an extensive exposure for their products, services and business in general. But the real challenge for business is still only one thing, to overcome the language barrier, hence, the real reason why translation for business is deemed necessary.
Universal Translation Services has been proudly delivering quality services in the translation world. We are even happier to expand our services to one of the most significant city of the US, Dallas city. We fully comprehend that young, energetic entrepreneurs in Dallas remain in constant need of business translations all the time, not just for documentation or advertisement but also for communication.
Dallas is a cosmopolitan city. With a huge number of immigrants, the city has a blend of disparate languages. Dallas translation services are therefore necessary, particularly for startups and existing businesses. So if you have a website that you want to translate for Africans or an app that you want to localize for Mexicans, don't worry, just visit our office and we'll entertain you in the most convenient and cost effective way.
Our Business translations include:
And any other customary translation services in Dallas TX, or anywhere else in Texas that you may require.
Universal Translation Services Dallas TX
2911 Turtle Creek Blvd, Suite 300, Dallas, TX, 75219
Or call us 24/7: (469) 242-3580
Our translation office in Dallas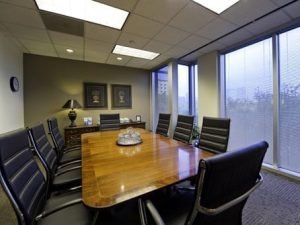 Certified translation services in Dallas TX
If you or any of your relatives or friends have ever applied for immigration to the US, you surely have an idea about how significant the process could be. The immigration department of the US (USCIS) has a multitude of requirements associated with the documentation of all immigrants. For immigrants from countries where English is neither the official nor the native language, certified translations of all their necessary documents are requested. The certification of accuracy is the only condition associated with these translations by the United States Citizenship And Immigration Services.
One of the major reasons people immigrate to the US is getting a decent job. Dallas is also a center of attraction for fresh graduates and engineers due to its growing tech industry and business enterprises. Our special translators for immigration services can provide all sorts of immigration translation services, including diploma and academic records translations. Want your family to get settled in Dallas or any other city in the US, one thing that we can ensure is that your immigration translations are in safe hands with us.
We sport the lowest rates when it comes to certified or notarized translations and we ensure fast turnaround time. Our translation services in Dallas TX can get your birth or marriage certificate translated for $20 and delivered in 24 hours or less.
When it comes to immigration there are only a few translation companies in Dallas Texas that could help you when you need it. We are the translation company you can always entrust with your translation no matter what language combination is required.
One of the leading translation companies in Dallas Texas
When you want the best translators in town, will any Dallas translation agency suffice? Your answer would be, "NO" and rightfully so, you are going to spend money, time and effort and it is only wise to choose the best. Why Universal Translation Services? Let us give you a few reasons why should you use our translation services in Dallas TX:
Professional Translators: Professionalism is considered the most fundamental element in any service provider, freelancer, a worker and most specifically a translator. Our biggest strength is our professional translators. We work with native translators who have been translating documents of all sorts for all reasons. With the shifting trends, we acquired the expertise of localizing specialists with interpreters and legal experts. So whether you have a requirement for a medical translation or a diploma translation, our professional translators will take care of all.
Affordable Rates: It is said that nothing extraordinary is cheap. Not true in our case though. At Universal Translation Services, our affordability has always been significant. No matter the type of translation that you require, we are one of the translation companies in Dallas Texas that offers the most affordable rates. We don't want you to waste your money on costly translation services, this is why, we offer high quality services at the lowest rates possible.
24/7 Availability: Emergencies are inevitable. On top of that, there are times when you keep on forgetting the translation of your important documents. In such instances, we want to be your anchor. We are available 24/7 for our valuable customers and their urgent needs. We take no days off, no weekends and no holidays, our support is always available.
Fast Delivery: 24 hours, that's what all it takes for us to deliver your translation. We offer the fastest turnaround for translation services in Dallas TX. You can rely on us for any kind of translation and we guarantee you that your project will be delivered fast, according to your requirements.
Dallas, located in the state of Texas, is the ninth largest city of the United States in terms of population. Around 43 percent of the entire population is Latinos, mostly Mexican immigrants. African and Asian ethnicities are also a eminent part of the Dallas city and as such translation companies in Dallas Texas are highly needed and certified translation for immigration is highly searched.
Dallas Art Museum in Downtown is a huge attraction for tourists and art lovers. The city has a performing arts center at the Dallas Opera and a lot more for those who visit this worth exploring city.
Dallas is a commercial hub, mainly for the telecommunication industry. The City is home to companies like AT&T, Alcatel, Ericsson, Verizon and Texas Instruments. The Downtown Dallas has become a center of attraction for many companies and they've relocated their headquarters there.
Dallas has no sea link and all the transportation takes place through automobiles. An iconic High Five Interchange is recently completed in Dallas which is one of the largest highway systems in the US.
Translation Services Dallas:
You may have heard a lot of wild stories about Texas, but the fact that it used to be a part of Mexico once might come as a shock to you. Today, it is a very important of the USA with its unique culture and lifestyle. If you think that only cowboys live in Dallas then you can't be more wrong. Many immigrants choose it as their home. It is also a good place for foreign students.
However, no foreigner can survive in the state without the help of a Texas translation agency. Whether they wish to become an immigrant or apply to a university for admission, they will need Texas translate services so they can submit their documents to the authorities with their certified translations.
Translation Agency Dallas:
If you want to enjoy authentic Mexican cuisine in the US then Dallas is the place to be. But cowboys and barbecues are not the only fun things about the city. If you are a fan of technology then you would be happy to know that the microchip was invented in Dallas. You can find every product in the city and get in touch with service providers easily whenever you need their assistance. You won't get stuck because of a problem for long in the city.
If you look up translation agency near me while in Dallas, you will find various options with good ratings. You can compare their rates to figure out which one you should go with or read the reviews to get a better idea about their services.
Certified Translation Dallas:
Everyone kept a rough notebook on the side while solving mathematics problems. This allowed us to keep our rough work separate because we only wanted to show the neat homework to our teachers. In the same way, when you are applying for immigration, you have to make sure that you submit the best quality linguistic solutions to the authorities. When it comes to certified translations, only a highly qualified professional can help you.
So, make sure you find the right Dallas translator when you are in need of linguistic assistance. This way, you will be able to submit the best type of translations to the authorities and won't run into any problems with your immigration application. Otherwise, the process will become longer because of rejection and appeals.
Video Interpreting Dallas/Texas interpreting service:
Dallas is one of the most diverse cities in the US, which means you can find the speakers of different languages there. But the differences can be a problem for people during conversations. Videos and telephones are the modern methods of communication that are slowly becoming more and more famous. But even with them, there is the linguistic barrier that can keep people from effectively communicating with each other. However, with the help of interpreter services Dallas, you can communicate with others easily. Getting over the linguistic barrier becomes easy thanks to the experts. Whether people have to communicate with their investors or foreign shareholders, using the services of interpreters will make things easier for them. You can get affordable linguistic services in Dallas if you reach out to the right agency.
Dallas Immigration Translation-USCIS:
Dallas is not only an ethnically diverse city but is also home to different companies. Prominent sectors in the city include telecommunications, transportation, and information technology. The various Chinese companies in Dallas make it an ideal place for those who wish to work there. But moving to the city means getting through the immigration process. Applicants will have to fulfill the requirements of USCIS if they wish to become an immigrant in the US. However, they will require the assistance of linguistic experts to get through the process. In order to obtain the certified translation of your documents, you will have to find a reliable agency. They can provide you with the quality assistance that you require. After that, you can submit your application without any hesitation.
Legal document Translation Dallas:
It is not only individuals who require the assistance of legal experts. Courts and police aren't the only ones who have to handle sensitive documents. Companies and businesses also have to deal with papers that contain sensitive information. There are plenty of German companies in Dallas at the moment who sign various agreements and contracts with their shareholders and employees. They require linguistic assistance from time to time so they can make their documents understandable for their foreign investors. If they can find the right agency for help, they will be able to get over the linguistic problems easily. Things become a lot easier for companies once they get their documents translated by qualified professionals. But it is important that they find the experts with the right qualification.
Translation Jobs/Interpreter jobs Dallas:
In a diverse place like Dallas, there are a lot of options for those who are in need of a job. But everyone must pick a profession that suit their personality, otherwise, they won't be able to give it their best. Language services are one of a kind and require special type of concentration and focus from its professionals. There are plenty of opportunities in Dallas for both translators and interpreters but they will only be able to earn properly by working with an agency. Freelancers don't become successful overnight. But those that work with agencies can get regular clients easily. They can also pick their own schedules and work as much as they want to make more money. They won't have to search for projects themselves.
Rhode Island death certificate translation to Spanish:
No one wants the reminder of a loved one's death, but sometimes, it becomes necessary for people to handle a document that can make them think of sad times. For instance, if someone has to show the death certificate of a loved one in a foreign country, they will need to get it translated. Fortunately, people don't have to get through the process themselves because they can ask an expert for assistance. They just have to find a qualified professional for the job and then they will be able to get the death certificate translation they require. In Rhode Island, finding a reliable linguistic expert won't be a problem if you knew where to look. You can look for options on the internet and then compare ratings to pick the best company.
Spanish Translation Services Dallas:
Texas is a diverse state where you can find plenty of Spanish speakers. You will also be able to find Texas Spanish translation services easily in the state. If you get in touch with us for your linguistic problems, we will be able to offer you our assistance for only $0.07-$0.10 per word. You can also request for urgent services and we won't charge you extra for them. Get in touch with us today and let one of our experts solve your linguistic problem.
Russian translation Services Dallas:
Every city is a reflection of the country in one way or another. For instance, Dallas' diversity is proof that the US is home to people from all over the world. The service providers in the city also cater to the needs of these immigrants. So, if you require Russian translation services in Dallas, we will gladly assist you. You can get high-quality translations at only $0.07-$0.10 per word. You will receive the completed task within twenty-four hours so you won't have to deal with a long waiting period.
Chinese translation services Dallas:
If you think that there is a popular language you can't find the speakers of in the US then you would be wrong. Due to the influx of immigrants, you can find the speakers of every popular vernacular in the US. If you need to connect with Chinese speaking audience or wish to apply for immigration then we can provide you with linguistic assistance. In only $0.07-$0.10 per word, you will get high-quality translations that will allow you to get through the immigration process easily.
Arabic translation services Dallas:
Due to its religious value, many people hate on Arabic, but at the end of the day it is just another language that is spoken by millions of people in the world. Businesses can't succeed without accepting its importance. But if an Arab world citizen wish to become an immigrant in the US, they will have to get their documents translated from Arabic to English. We offer accurate translations at only $0.07-$0.10 per word to all of our clients.
Japanese translation Services Dallas:
An international business cannot survive if it ignores one of the big markets. But in order to survive in different markets, they will need the help of linguistic experts. However, business owners aren't the only ones who require the help of language experts. Japanese citizens applying for US immigration will also require the translation of their documents. We offer solutions to all kinds of linguistic problems at the affordable rate of $0.07 to $0.10 per word.
Thai Translation Services Dallas:
The world hasn't truly realized the importance of Thailand's business market but soon everyone will notice the progress that the country has made in every field. Many companies are eyeing the Thai market now. On the other hand, there are citizens of the country that wish to become US immigrant. In either case, it is Thai translation that can help people in accomplishing their goals. We offer our assistance for $0.07-$0.10 per word to everyone who is facing linguistic problems.
Italian translation services Dallas:
Whether you are applying to a Texan university for admission or wish to become a foreign immigrant in Dallas, you will require the assistance of a linguistic expert. We can offer you highly accurate Italian translation services in Dallas at the affordable rate of $0.07-$0.10 per word. You can submit your documents to the immigration authorities without any hesitation after getting the help of our qualified experts. We can guarantee you that our work will be accepted by the authorities.
Our translation services in Dallas TX are available at any time, our customer support is here for you 7 days a week, 24 hours a day and can answer any of your questions and provide free quotes. We provide highly accurate translations for just about any document, in any field and we are working with over 120 languages.
Where to get a birth certificate translation in Dallas?

You can neither get through the immigration process nor get an admission into a university if you don't submit the certified translation of your birth certificate along with the application. If you are in Dallas then there are a few agencies that can help you with this linguistic issue. You can look them up on the internet and read the reviews left by their previous clients to figure out whether or not they will be able to help you. Don't forget to compare their rates so you can hire the one that charges its clients fairly.