Translation services in Dallas Texas
We are one of the leading translation companies in Dallas Texas that can help you with highly accurate translation services for business or for immigration at some of the lowest prices you can find in TX or anywhere else in the US.
Some reasons we are the best
Translation services in Texas

Many businesses and individuals are coming to us every day to help them with their linguistic needs. If you are looking for translation services in Dallas TX or anywhere else in Texas, we can help you, no matter if it's a single page document or an entire technical manual.
Cheap, yet of high quality
We sport some of the lowest translation prices you can find in the US, yet we provide high quality translations at all times. We assign 2 translators to each project where the second is proofreading and editing the translation done by the first, leaving no room for errors.
Fast and always available
We are available at any time, online or at our office in Dallas, to help you with anything you may need. We do our best to help anyone in need of fast translation, we strive to deliver before deadline and we don't charge any extra rush rates.
Translation services in Dallas TX
Whoever vouched for the idea of a global business was indeed a genius, and from there sprouted the numerous versions of world famous enterprises and vast opportunities. People embarked themselves upon a new journey of enjoying a global clientele, an extensive exposure for their products, services and business in general. But the real challenge for business is still only one thing, to overcome the language barrier, hence, the real reason why translation for business is deemed necessary.
Universal Translation Services has been proudly delivering quality services in the translation world. We are even happier to expand our services to one of the most significant city of the US, Dallas city. We fully comprehend that young, energetic entrepreneurs in Dallas remain in constant need of business translations all the time, not just for documentation or advertisement but also for communication.
Dallas is a cosmopolitan city. With a huge number of immigrants, the city has a blend of disparate languages. Dallas translation services are therefore necessary, particularly for startups and existing businesses. So if you have a website that you want to translate for Africans or an app that you want to localize for Mexicans, don't worry, just visit our office and we'll entertain you in the most convenient and cost effective way.
Our Business translations include:
And any other customary translation services in Dallas TX, or anywhere else in Texas that you may require.
Universal Translation Services Dallas TX
2911 Turtle Creek Blvd, Suite 300, Dallas, TX, 75219
Or call us 24/7: (469) 242-3580
Our translation office in Dallas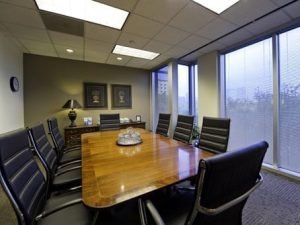 Certified translation services in Dallas TX
If you or any of your relatives or friends have ever applied for immigration to the US, you surely have an idea about how significant the process could be. The immigration department of the US (USCIS) has a multitude of requirements associated with the documentation of all immigrants. For immigrants from countries where English is neither the official nor the native language, certified translations of all their necessary documents are requested. The certification of accuracy is the only condition associated with these translations by the United States Citizenship And Immigration Services.
One of the major reasons people immigrate to the US is getting a decent job. Dallas is also a center of attraction for fresh graduates and engineers due to its growing tech industry and business enterprises. Our special translators for immigration services can provide all sorts of immigration translation services, including diploma and academic records translations. Want your family to get settled in Dallas or any other city in the US, one thing that we can ensure is that your immigration translations are in safe hands with us.
We sport the lowest rates when it comes to certified or notarized translations and we ensure fast turnaround time. Our translation services in Dallas TX can get your birth or marriage certificate translated for $20 and delivered in 24 hours or less.
When it comes to immigration there are only a few translation companies in Dallas Texas that could help you when you need it. We are the translation company you can always entrust with your translation no matter what language combination is required.
One of the leading translation companies in Dallas Texas
When you want the best translators in town, will any Dallas translation agency suffice? Your answer would be, "NO" and rightfully so, you are going to spend money, time and effort and it is only wise to choose the best. Why Universal Translation Services? Let us give you a few reasons why should you use our translation services in Dallas TX:
Professional Translators: Professionalism is considered the most fundamental element in any service provider, freelancer, a worker and most specifically a translator. Our biggest strength is our professional translators. We work with native translators who have been translating documents of all sorts for all reasons. With the shifting trends, we acquired the expertise of localizing specialists with interpreters and legal experts. So whether you have a requirement for a medical translation or a diploma translation, our professional translators will take care of all.
Affordable Rates: It is said that nothing extraordinary is cheap. Not true in our case though. At Universal Translation Services, our affordability has always been significant. No matter the type of translation that you require, we are one of the translation companies in Dallas Texas that offers the most affordable rates. We don't want you to waste your money on costly translation services, this is why, we offer high quality services at the lowest rates possible.
24/7 Availability: Emergencies are inevitable. On top of that, there are times when you keep on forgetting the translation of your important documents. In such instances, we want to be your anchor. We are available 24/7 for our valuable customers and their urgent needs. We take no days off, no weekends and no holidays, our support is always available.
Fast Delivery: 24 hours, that's what all it takes for us to deliver your translation. We offer the fastest turnaround for translation services in Dallas TX. You can rely on us for any kind of translation and we guarantee you that your project will be delivered fast, according to your requirements.
Dallas, located in the state of Texas, is the ninth largest city of the United States in terms of population. Around 43 percent of the entire population is Latinos, mostly Mexican immigrants. African and Asian ethnicities are also a eminent part of the Dallas city and as such translation companies in Dallas Texas are highly needed and certified translation for immigration is highly searched.
Dallas Art Museum in Downtown is a huge attraction for tourists and art lovers. The city has a performing arts center at the Dallas Opera and a lot more for those who visit this worth exploring city.
Dallas is a commercial hub, mainly for the telecommunication industry. The City is home to companies like AT&T, Alcatel, Ericsson, Verizon and Texas Instruments. The Downtown Dallas has become a center of attraction for many companies and they've relocated their headquarters there.
Dallas has no sea link and all the transportation takes place through automobiles. An iconic High Five Interchange is recently completed in Dallas which is one of the largest highway systems in the US.
Our translation services in Dallas TX are available at any time, our customer support is here for you 7 days a week, 24 hours a day and can answer any of your questions and provide free quotes. We provide highly accurate translations for just about any document, in any field and we are working with over 120 languages.