Select Your Translation
Service Provider
15 High Important Steps for Selecting Your Translation Provider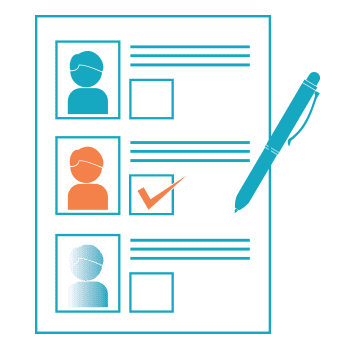 Translation Provider – Translation Agency
Maybe you have been already working for years with a translation service provider or a translation agency and things are not going the way you want them to go. You need to get some fresh air and some bright ideas for your translation projects. Of course, there are a lot of translation service providers/translation agencies on the planet. So, it is hard to make a choice, right?
Simply choosing a translation agency is not the way to go. This is something too important to decide. But which decisions would you have to make?
We understand that if you want to choose your translation agency provider, you need to know the selection criteria. If you are a start-up company your selection criteria are unknown as you do not have the experience with any other translation agency. If this is the case you can simply download our checklist. This checklist will certainly help you to find the right translation provider.
There are so many different criteria's that you have to watch for. Let's take one example which is CAT tools. What are CAT tools? CAT tool is the technology that a translation provider uses to build a translation memory for a client.
Now what is a translation memory? A translation memory is a database where the translation agency keeps all the already translated sentences with the source text saved. When you as a company have a new translation, the translation agency takes the translation memory and analyses the old translated text against the new translated text and if there are already sentences translated, it gives a match.
And in that case, you can save a lot of money as sentences that are already translated or are partly translated are offered against a reduced translation rate. And that can save you a lot of money when you regularly have texts for translation.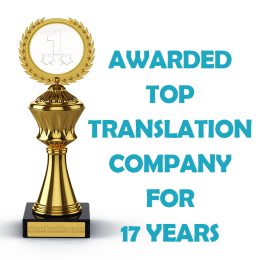 How to you find the best translation service provider?
There are a lot of translation service providers to find on the internet, all claiming to offer professional translation services. They are all offering the best translation services, all are open 24 hours a day and all offer over 500 languages. So how can one choose the best company to work with?
We have created a list which can be downloaded below giving you the most important tips. Download the list for free and you'll be able to find out who will offer you the best translation services.
Don't forget to search on Google for reviews people have given for the translation service provider. At the end you will get a good overview on the price of translation services, the languages they offer and how well they are rated for their professional translation services.
What you need to look for when selecting your translation provider
Choosing the best translation provider to work with can be a little tricky with so many options available, but here we have made the job easier for you by mentioning the criteria to choose the best option. You need to make sure that the service provider carefully coordinates every professional translation project so that the final output meets every one of your objectives. This requires an in-depth analysis of several key important elements about the translator agency you opt for.
Following these 15 steps mentioned below, you can easily choose the translation service provider to get your job done. Speaking generally, any firm which has security affirmations, experience, a vast variety of expert translators and a good response from its clients is the firm which has more chances of delivering quality output. You also need to check that the translation agency, you are opting for offers translators with sector-specific experience. You might come across a lot of options on the internet, but when you filter the options with the criteria mentioned below, it will surely make it very easy for you to come to the best translation service provider which will get your job done with high quality and at a decent price.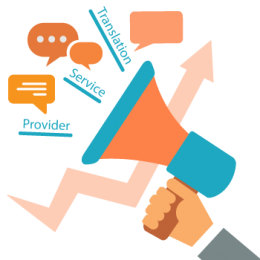 The most important steps for choosing your translation service provider are:

Check out how many years they have been in business. Experience is important not only because the translations would be of better quality, but also because an experienced company has dealt with any type of documents so they would be able to properly understand your requirements.
Do they work with native translators? Do they only allow translators to translate only in their native language? How do they select the translators? We have an 8-core criteria to choose professional translators and they should have something similar in order to ensure accuracy.
Check how innovative they are. You want to take advantage of a well-established translation project management platform for your projects and benefit from it. You may also want to see if they train or offer assistance to their translators when needed.
Can you rely on them only in certain times or are they open 24 hours a day, 7 days a week? Important not only for the flexibility in the delivery of your translations but also when fast services are needed, the faster they reply, the faster they will be able to set up your project.

What about their translation prices, how is the price set up for all translation services they provide? Do they charge differently for different languages? Do they charge per word or per page? Are they offering to use memory tools in order to cut down on your total costs?
Does the translation agency work only with human translators or is machine translation involved in any of the steps? Are translators assigned based on experience in the field of your document? Let us stress this again: are they using machines to translate?
Are there any hidden charges or add-on rates for speed, rush or extra services like proofreading? Is there a minimum fee you need to pay? Are all costs specifically mentioned in the free quote and there won't be extra charges for final revisions? Do they even give free quotes?
If you found the above points useful you will surely need our full list where there are many other points you should keep in mind when choosing your translation service provider. Want the whole list? Download it below in .pdf format with check-boxes, ready to be printed!
Download the whole checklist for free!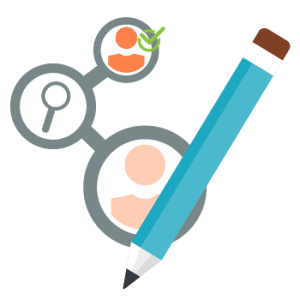 Safety is of extreme importance
Now that we have discussed all the essential points that you should consider while choosing a translation agency, let us make an important point about the document that you are getting translated right now.
You may think that this is just your birth certificate or only your passport, however, that doesn't mean the document is prone to theft. Whether you are getting an office document translated for your company, getting your boss's documents translated or getting your personal documents translated; safety is of extreme importance.
Let us make this very clear: do not distribute your documents to all translation agencies because you want to get a quote to compare. That is dangerous and highly unadvisable. You have to make sure that you evaluate the agencies without sharing your documents with them.
In the modern world, identity theft is a trade, and it is conducted on a mass scale. People's private data is shared for a price and if you do not become the client of a translation agency; they do not have an obligation to guard your data. You are not their responsibility.
Find ways of assessing a translation service provider without sharing your document. If you have to share a report with them, share a sample that is similar to the material that you want translated and ask them to quote on that document. They will find all the assessing factors in that document. Make it clear to the agency that this is not the original document but a similar one. They will say that they cannot guarantee that they will quote the same price for the original document. That is not an issue; you get the essential quote and that is enough.
5 Questions to Ask Yourself before Choosing a Translation Service Provider:
There are plenty of translation agencies today that offer translation services but to find the right one, you need to ask the right questions. When you find a translation service provider and you aren't sure whether or not they are the right choice, you should ask yourself the five questions listed below and then make your decision based on the answers:
Does this Translation Service Provider Do the Translation I Require?
Translation has various types. From legal to business and certified to notarized, all different kinds of translations require different expertise. If you require certified translation and the service provider you choose only has business translation experts, then you will end up having to pay money for something that will be of no use to you. So before you select a translation service provider, you must confirm that they provide the exact service you require. You can either check the details on that agency's website or get in touch with them and ask them about certified translation experts directly. Once you are sure they provide the service you seek, you can go ahead and hire them.
How Much Will They Charge Me?
Translation rates vary with translation types and the length of the document that you need translating. But despite the little differences, translation rates don't have huge differences. If the translation service provider you choose is charging a huge sum for translating a simple document, then you have not come to the right place. All the professional translation agencies will provide you with high-quality translations at affordable rates. So before you hire them for a translation, ask a translation agency how much will they charge you for it. If they offer you reasonable rates, then you should go for it.
Are Their Translations Reliable?
This is a tricky question. Online reviews exist for a reason, and that is to let others know about the quality of a service. If you want to know about a service provider, you can look them up online and see what other people have said about them. In case their online reputation is good, that means they are doing their job. But if a translation service provider does not have good online reviews, then you definitely should not select them for translating your documents.
Will Native Translators Translate My Documents?
If you have been running a business for some time, you will have realized by now how difficult some translations can be. If you don't pick native translators for these translations, then you will end up with inaccurate translations. Some translation agencies take short cuts and pick inexperienced translators who fail to understand the complexities of some languages. If you regularly need translations of complex languages, then you should pick a translation service provider like UTS that has native translators on its team.
How Much of Your Time Will They Take?
There are some translation service providers who don't care about their customers. They place their gains above everything else. They take as long as they want for translations and also reply late to their customers. If you want to get good translations and customer service, go for the translation service providers who place their customers' comfort above everything else. They not only provide translations in a short time but are also available 24/7 to answer all the queries of their customers.
Tips to avoid problems when selecting your translation provider and buying translation services