How can I find the best document translation services near me?
If you landed on this page you probably used Google to search for document translation services near me or for certified translation services near me. Need to have your documents professionally translated and certified for official matters, but have no prior experience of commissioning this type of service? Well, here are some useful tips to remember when looking for the best translator.
You want the highest quality translations delivered on time, every time and at the right price. You think finding such a service should be simple, right? It should be, but here's the problem; over the last few years, many translation companies have started using inexperienced, untrained translators and even computers to do the translations. It's easy to understand why. They want to undercut competitors and increase their profit margins. Great for them, but not as great for you as the quality inevitably suffers. Therefore it is advised to do some research about the agency you're going for, before moving ahead, as opting for the first option in the search results could end in disappointment.
The Best Services in United States
When people are searching for certified translation services near me in Google, they will see UTS comes first. This is simply because we never settle for less than the best quality at the lowest rates, and all our customers are happy with our services.
Top Quality and Perfect Security
Security is a top most concern in today's world; it will be likely that security will be straight up there with quality with regards to picking which translation agency to go with, particularly if your document is of a sensitive sort. We ensure that we are in the best position to deliver a great service. UTS offers high quality output and full privacy for all of its clients.
The Cheapest Prices You Can Find

As with most things in life, you get what you pay for when it comes to the translation industry. There are also such websites which can promise to translate your content for next to nothing but the outcome will be of dubious quality. When using such services, you will have to pay for a certain service level but this does not mean that you should shell out more than you need to. With us you get to pay the lowest translation rates in the US.
Fast Turnaround Times, Working 24/7

With highly skilled project managers and professional translators for just about any language, we develop great working relationships with our clients and ensure customer satisfaction so you can expect no less than a premium output at the lowest turnaround time. With us you can have your document translation done in 24 hours or less, even if it is during the weekend.
We are easy to get in touch with
Drop it at our office
It often becomes a problem when choosing the right company to deal with when it comes to translation, and especially finding a service that is both affordable and available 24/7 can be a real hard task to accomplish in the search for the particular agency.
Universal Translation Services has introduced this service to make it easier for clients to get accurate and affordable translation services. This service is known as "drop it our office" which is simply the option to visit our translation offices in Aventura or Miami and drop in your documents. If you come by, you also have the chance to talk to us in person and we will be able to answer your questions and to discuss about your translation needs. We will also calculate your free quote right there on the spot and you can order directly. When the translation is ready and you need hard copies, you can visit us again to pick it up, or we can send it to you by mail. Email delivery is included with all projects.
Get a quote in 5 minutes

Companies rarely provide any extra quality services for free, and even if they are promising quality work, they are not entirely up to the mark. On searching upon translation agencies near you, you might find us on the top. It is because of the quality of our services as we do our best to meet and exceed customer expectations at all times.
But this is not the only reason contributing to the success of our company and the level of satisfaction the clients get from us. We do not have any hidden charges in our services nor do we charge extra for rush services that we provide for the comfort of our clients. We are open in our pricing structure, we don't charge extra if you need your translation urgently and we do not charge extra if you need to have your translation done during the weekend.
We also provide free quotes in 5 minutes or less. Whether you visit our offices or get in touch online, your quote will be sent or given to you in under 5 minutes!

Text us on 786-4604846

For a service to be near and available 24 hours a day and seven days a week and to be as cheap as possible provides us with an upper edge and pushes us further up on the Google recommendations list. Our fast and reliable services coupled with our 18 years of experience and the elimination of any type of rush rates enable the customer to order any linguistic service from us, knowing it is the best to be found, at the most affordable price.
On top of having various ways to get in touch like email, live-chat and phone, we have also developed a way to easily order translation even if you don't have an internet connection: simply text our Emobme number 786-460-4846 with your documents and we will get back to you with a free quote in a few minutes. If you agree to the quote you can easily pay and have the project started in no time. Delivery of your translation can be done by email or sent to you by text message as an attachment.
I only want to use the best official translation services near me
Now comes the question of what to search for in a translation agency which ensures that you will get your job done to the highest standards of quality and accuracy. Well, the first thing to be kept in mind is that buying a translation is not like buying a commodity, translation is a service and like all services, it is to be performed by people who have education, skills and time to deliver the final results.
Every translation project needs to be carefully coordinated to ensure that the final output meets every one of your objectives. This requires an in-depth analysis of several key important elements including the need for a glossary of industry terminology and nomenclature, professional project planning to meet tight deadlines, the creation and use of translation memory where needed and asset that can improve quality and consistency while reducing the cost of each new translation, the readability and localization to communicate more effectively, the need of expert programmers who can manage more complex projects like websites and software translations, further, the agency needs to work with each client to ensure all their language related objectives are met including providing official certifications of accuracy.
At our translation office in Florida, it is ensured that every project we get fulfills the above mentioned criteria and is passed through multiple proofreading processes so that the clients only gets the best quality results.
If you're in Florida and you're searching on Google for document translation services near me you'll probably see our website showing up in the first position. This is because we are the best when it comes to official and certified translation services in Florida, and one of the best translation companies in United States.
Versatile and matchless translation services near you
A good translation company will offer you a single point of contact which will be on hand to discuss your requirements throughout the translation process, by email, live chat or phone. Apart from that, a good firm should also have the scope to adapt to your deadlines, offer you a quick turnaround and manage several different projects at the same time. Although size isn't everything, translation agencies with a vast variety of translators and operating at large scale will typically have the staff and resources to adapt to your requirements more efficiently than smaller companies.
It is rare to come across errors when you have opted for a top agency but if and when it happens, when dealing with a good agency, you should have the peace of mind that the firm you hired will ensure that these mistakes are corrected before the final product reaches you. Only work with a firm that promises to make sure your translation is thoroughly proofread before it's handed over to you and Universal Translation Services guarantees this. To top it all off, even though you've searched for certified translation services near me and we are not close-by, we can always deliver by post if you need hard copies.
The best translator – food for thought
Are you looking for best translation services near me, or you simply want the best translator at the best price you can find? What makes a linguist the best translator in your opinion? We made this section to discuss a simple but important question that every client faces when they go out to look for a translator who suits their requirements.
What makes one a good translator?
Does a translator have to be expensive? Or maybe economical? Maybe he needs to be very well- credentialed or he is good enough as far as he knows the languages?
How about we answer this with one line; the definition of the best translator depends on the translation that you need.
We are a company that has been in business for sixteen years and are working with a lot of clients every day. We see a situation develop regularly and we wish it wouldn't; the situation where a client does not know anything about the translation industry.
When you go to an agency and start discussing your requirements with a representative; they tend to give you multiple possible services that you can use to get a translation. They are also hard to trust. We understand that and we do not take any offense to the fact that most first-time clients don't trust us as the best translator when we give them a quote. It's in the nature of human beings not to trust anyone at the first meeting. But it is our goal for them to be happy with the outcome once they entrusted us with their needs.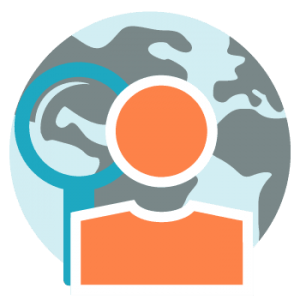 How to choose the best translator?
Our desire, though, is that the clients will understand that the 'checking out the market' phenomenon in the translation industry is a complicated idea. You need to understand that the industry is still developing and standard codes of conduct are not prevalent. That being said, there are two kinds of 'checks' that a client should do in a company before giving them the assignment. These two kinds are as follows;
The standards check
The assignment requirements
The Standards check is a constant
You should always look for the standard checks when you are looking up a translation provider. There are a few points that you should look for:
Accreditation: Look into the accreditation institution in the country where you intend to use the translation and make sure that your agency's accreditation is counted in that country. We are, for example, accredited by American Translator's Association; that entity's accreditation is accepted worldwide. But your agency should be accredited in the target region of your translation.
Translation Software: Never, ever use machine translation when it comes to important documents. CAT tools can be used instead, and it is a great way to cut down translation costs. The best translator is and always will be a human linguist, and you can still get the most economical rates for high-quality translations.
The Assignment Requirements
These are really simple. You need to make sure that the service you get fits your translation needs. If you need USCIS translation, don't take up normal translation as it won't come with the required certification.
Why should I need certified translation services near me?
Why is it essential that I get certified translation services near me? It is necessary because the services that are provided will give me easy access to notarization services. Notarization of certified translation is sometimes an urgent matter. Allow us to explain further.
Notarization of certified translation requires exceptional circumstances. When you take a certificate of authenticity of translation for notarization; the notary public is going to ask you for the translator be present in the office. They are signing that they trust the translator and his translation. They cannot do that without actually meeting the translator.
Now here comes the question. You got the translation from a translation agency. Even if you got the translation from an independent translator, you would have a hard time convincing him or her to come to the notary office with you.
The solution is to let the translation agency get notarization themselves. When the notary officer asks them for credentials and details of the translator; they can readily oblige. The translator is their employee and will be eager to assist in getting the notarization. That is why you should come to us for certified translation services near me.
How to choose the best translation service near you
For each search, Google has more results that a person can go through in a lifetime. Unless someone is really desperate, they never go on the second page of the search results. This is why most businesses and companies pay to be on the first page of Google. But there are a few services that rank on top without having to pay for it. And we are proud to be one such service. The reason is pretty simple, we have never compromised on the quality of our work, and we always ensure the satisfaction of our clients.
If you are searching online for "translation services near me" then there are a few things you should keep in mind to find the best option from the results.
The sponsored option may not be what you are looking for as it may not provide what you need.
Always read the reviews. People often leave feedback after using a service, and if most of the feedback is positive, that means a service or company is good at their job.
Go through a service's website. This will help you analyze their commitment to their service and clients. If a business is offering 24/7 support to their clients, that means they care about their relationship with people and will prove to be a good choice.
These tips should help you choose the best translation service near you.
What should I pick when searching for certified translation services near me
Being able to speak a certain language does not guarantee that the person can be a good translator in that language. You should opt for the companies that give you the chance to discuss your content before translating it as the translation of your content should be fluid and a collaborative process from the beginning till the end. This can be achieved if the person translating your content is a qualified mother-tongue linguist with knowledge in the industry your document falls into so that he can accurately communicate the message and details of the content. Also, it is important to make sure that the agency only uses expert and fully-referenced linguists who have a good track record and never fail to meet deadlines.
You also need to check that the translation agency you are opting for offers translators with sector-specific experience. For instance, if you need translation for immigration in order to submit your personal documents to USCIS, you need to make sure the company you're selecting is able to provide translation for official matters, so-called certified translation. Selecting an agency like UTS, you make sure that the best translator will be assigned to your project. Even if we're far away from you, we are still one of the best options when you search for translation services near me.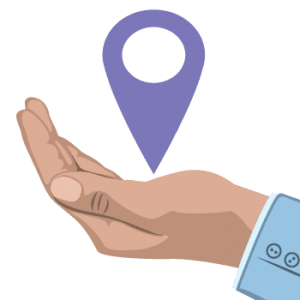 Our offices open as we have 13 offices near that you can send your translation to
To stay closer to you and your translation needs, we have opened 13 offices. Located at the most important cities of the US, Spain, and the UK, we have equipped our agencies with competence, experience and comprehensive solutions at your disposal.
Whether you are living near Dallas, London, Las Vegas, Aventura or Houston, we are not far from you. You can get the address and contact details about our centers from our website and get in touch with us as soon as you require any of our services. So if you are searching for a company which you can reach within minutes or an hour to the max, we have presented the solution.
Translation Near Me
Who would have thought how important it would become when paper was invented? In today's world, there is no means of surviving without it. Sure, cryptocurrency and credit cards reduce the need of currency notes but it is hard to say they will ever go out of use completely. And even if they do, our relationship with paper will never end. We cannot get through life without our documents that are printed on it. From starting with our birth certificate, important records pile up in our home and help us at different times of life. Getting admission in the university or obtaining a driving license is impossible without them.
But sometimes we need the translation of these documents and we don't know where to go for it. Searching translation near me could help and even if there isn't a service provider near you, you can get in touch with us online and relax while we handle your task.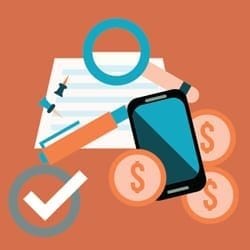 Translation Companies Near Me
Sometimes it is impossible to comprehend the lives of people who don't live in the same conditions as you. The people of first world countries cannot imagine their lives without Amazon. With Amazon Prime offering them quick services, they have become completely dependent on the website for several things. But there are still many countries in the world where such websites don't operate. There are also various food chains that don't operate outside the US. But what if you are in need of something and you find out that it is not easily available in America either? That would be a nightmare.
When people need translation, they think they will be able to get it easily. It won't be until they are searching translation companies near me on the internet that they will realize it is quite difficult to locate a reliable language service provider. However, if you end up at our website, your search went in the right direction.
Certified Document Translation Services Near Me
Your first memory of shopping is probably to the time you went to the local grocery store with your parents. And your first memory of outing is probably that of the local park or a trip to the nearest ice cream parlor. Whatever it was, you went somewhere that was close to your house. Humans find it easier to trust things nearest to them. Sure, there are also instances when we would travel long distances to get a specific pie but normally, we prefer something close by. Even if something new opens in your area, you may try it a couple of times but eventually you will go back to using the services that you have always used.
When it comes to services like internet connections and language interpretations, everyone deserves to have an option available nearby. At least in the modern world, the focus is always on facilitating the population. If you are in need of a translation, looking up certified document translation services near me online will help you by showing you a list of the best options available at your disposal. You can pick the one that is not only near you but also provides quality work at affordable rates.
When you have a common cold, you go to a general physician to get it treated. You wouldn't worry about their experience level. But if you are facing a specific medical issue, like an eye problem, you would want to find the best eye specialist to get it treated. There are a few things in life that deserve special treatment. But sometimes, it isn't very easy to find an expert when you need their assistance.
When you need to know the meaning of a tweet written in a foreign language, you can use take help from the internet. But when you need the translation of a specific document for your immigration process, you will have to find qualified experts. The only way to solve your problem will be to find the best certified translation services. Only with their help will you be able to get high-quality linguistic assistance. This way, your documents will get accepted by the immigration office too.
Sometimes a simple question can drive you crazy if you don't know how to find its answer. For instance, when you unconsciously start humming a song but can't remember what the words are can be a very frustrating moment. But then there are questions whose answers you need immediately. When you need the help of a linguistic expert, you will wonder if there are certified document translation services near me. There are many ways to get the answer, but the best one is through the internet.
You can search translation agencies in your area on Google and then check their services to make sure they handle official documents. The digital world always comes through whenever we need its help, so there is no reason to doubt it when it tells you the names of reliable agencies. The solution of your linguistic problem will prove to you that you got the right name from the internet.
A business operating near you is a lot better than a company that works in another city and offers online services. There is a certain kind of satisfaction that comes with being able to talk to a service provider about your requirements face-to-face. Although most people prefer online shopping, there are a few things in life where in-person dealing is a lot better.
Whenever someone needs help with a language problem, they will turn to the internet. But sadly, online tools and software are not accurate. However, you can get the internet to help you by searching for translation companies near me online. You will get rewarded with plenty of results, and you can choose the name with the best reviews to help you with your linguistic issue. It would be best if you also asked your friends and family for their opinion. If they know of a translation agency, maybe it will turn out to be helpful for you too.
If you can get in your car and reach a big grocery store in fifteen minutes, you probably live in a big city. The side effects of residing in an urban area are many. The high rent apartments and the fares of cabs can ruin a person's budget pretty quickly. But there are a few plus points about city life. You get quick access to most services. Shops of most brands will also be located in your area. But all of this doesn't mean that you know about the companies that operate in your region.
So, if you require help with a linguistic problem, it is completely okay to search 'translation near me' on the internet to find a service provider. Once you find a couple of options, you can compare their rates and read the reviews left by their past clients to figure out which one you should go with. This way, you will get linguistic assistance pretty quickly in an urban area.
Living away from your loved one is difficult for everyone. Not being able to meet them whenever you want is enough to make anyone feel low. But not being able to find a service provider in your city is also something quite troubling. If you require assistance with a particular issue, you would want to be able to talk to an expert and then decide whether or not you want their help. But what do you do if you don't have any options to consider?
Those who are in need of linguistic assistance may not know who to turn to, but the internet can definitely help them. You can look up translator near me and find a linguistic expert in your area. You can also get their contact details from the internet and get in touch with them to ask about their services in detail. You can also read the reviews left by their previous clients to learn about the quality of their work.
If there is a celebrity visiting your city, you will pay money to see them so that you can take a picture. But there are many heroes that live in our cities, and we never pay any attention to them. It is those people who help us out with our little problems. They don't even ask for appreciation, but we must acknowledge their hard work. The people working in the language services industry are no different. They bring together communities and still don't get labeled heroes.
The next time you are in need of linguistic assistance and look up translators near me on the internet, learn about the work of these experts. As they walk you through the process, you will realize how difficult it is. And once you get handed your translated document, you will learn how useful translation is and the people who do it regularly to assist others.
With translation agencies, you are often caged within the indecisiveness factor where you are forced to think, are there actually any good translation companies near me sporting excellent quality and cheaper rates? We are one of those, offering a platform where numerous services are offered and no compromise in quality is ever being made.