Hindi translation services
Our team of experienced Hindi translators is ready to help you with accurate English to Hindi translation services for documents, software or websites. We also provide certified Hindi to English translation for immigration in the US, at some of the best prices you can find.
Translation and interpretation
So if you want a translator or an interpreter for your business deal or for official meetings then don't hesitate in asking for a free instant quote now. We will appoint the best translator/ interpreter for your project.
Native Hindi speakers
Our linguists are native Hindi speakers, additionally trained in translations and well aware of its peculiarities. They are highly talented in terms of what they know and they implement their expertise in a highly professional manner.
For businesses and individuals
Both businesses and individuals can count on us, and we will treat then with the same care, providing them highly accurate translations for documents or websites, at some of the best rates in the industry.
Hindi, the fourth most spoken language in the world, is the native/ official language of India but is spoken in a number of other counties as well. It is being used by some 180 million people as a primary language, which makes it a highly demanding language in terms of business, retail, and manufacturing etc.
While there are literally hundreds of dialects for this one language they are not hard to decipher by our most talented translators. Universal Translation Services is an epitome of exemplary services in the translation industry. If you are looking for Hindi translation services then know that no one can do it better than us. We cater to all kinds of fields you might be in search of. We provide accurate Hindi to English and English to Hindi translation services at affordable rates.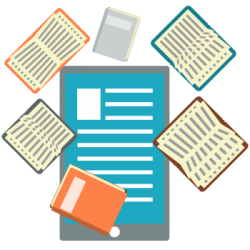 English to Hindi translation for business

If you have your eyes and mind on targeting the speakers of the fourth most spoken language in the world, as far as your business is concerned, UTS is by far one of the best choices for you. We can help you ensure the best English to Hindi translation of your website or application via our experienced Hindi translators. They can get your business in front of multiple communities by dealing with multiple dialects in a completely proficient manner while keeping the cultural nuances in mind. They would localize and adopt creative marketing strategies such that the Hindi natives could relate to the product on a personal and cultural level.
Medical

Our Hindi medical translators have been carefully selected to ensure complete coverage of a broad range of medical areas. They have the relevant skill sets to put your document together. Your medical transcripts or research articles related to healthcare can be translated by our translators with complete accuracy and precision. Alongside translators, our interpreters are equally capable of handling all kinds of medical related terminologies, and they can help you with conferences or meetings with doctors via phone interpretation.
Legal

Your legal documents will always be in good hands at UTS. Getting English to Hindi, or Hindi to English translation for a legal document may be hard to do, but not for our translators.
Transcription 
With the increasing popularity of voice-to-text services worldwide, we cover all ranges of transcription services you may need.
Fun fact: while English has five vowels, Hindi has eleven vowels and thirty-three consonants. And guess what; chess was invented by a Hindi speaking innovator sometime before 600 AD. Interesting, isn't it?
Certified Hindi to English translation
If you are thinking of immigrating to the US or want to come on a study visa you will be asked for some legal formalities. We provide certified Hindi to English translation services for all your personal documents and we guarantee complete acceptance by the USCIS or by the university or college you're applying to.
We are proud to offer high quality, certified English to Hindi and Hindi to English translation services. We guarantee that the translations we produce are highly accurate and close to the original. This is henceforth certified by our translators or the agency head, taking complete responsibility for what has therefore been produced. The signature of our general manager on the certificate of accuracy reveals how confident we are in our expertise.
Are services are:
Available 24 hours a day, 7 days a week;
Fast: your translation will be ready in 24 hours or less;
Reliable: we always deliver what we promise;
High quality: the most accurate, certified Hindi to English translation for you.
If you want certified translation for immigration in a rush, at no extra charges, get it touch and we'll do it for you!