Hindi translation services
Our team of experienced Hindi translators is ready to help you with accurate English to Hindi translation services for documents, software, or websites. We also provide certified Hindi to English translation for immigration in the US at some of the best prices you can find.
Translation and interpretation
So if you want a translator or an interpreter for your business deals or official meetings, then don't hesitate to ask for a free instant quote now. We will appoint the best translator/ interpreter for your project.
Native Hindi speakers
Our linguists are native Hindi speakers, additionally trained in translations and well aware of its peculiarities. They are highly talented in terms of what they know, and they implement their expertise in a highly professional manner.
For businesses and individuals
Both businesses and individuals can count on us, and we will treat them with the same care, providing them highly accurate translations for documents or websites at some of the best rates in the industry.
Hindi, the fourth most spoken language globally, is India's native/ official language but is spoken in several other counties as well. Some 180 million people use it as a primary language, which makes it a highly demanding language in terms of business, retail, manufacturing, etc.
While there are literally hundreds of dialects for this one language, they are not hard to decipher by our most talented translators. Universal Translation Services is the epitome of exemplary services in the translation industry. If you are looking for Hindi translation services, know that no one can do it better than us. We cater to all kinds of fields you might be in search of. We provide accurate Hindi to English and English to Hindi translation services at affordable rates.
This is a machine translation and is not perfectly translated. If you want to work with a professional translator, please
Get a 5 Minute Quote
.
© 2020 Universal Translation Services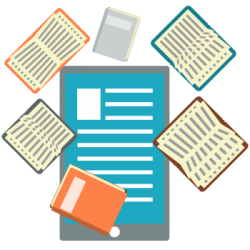 English to Hindi translation for business

If you have your eyes and mind on targeting the speakers of the fourth most spoken language in the world, as far as your business is concerned, UTS is by far one of the best choices for you. We can help you ensure the best English to Hindi translation of your website or application via our experienced Hindi translators. They can get your business in front of multiple communities by dealing with multiple dialects completely proficiently while keeping the cultural nuances in mind. They would localize and adopt creative marketing strategies so that the Hindi natives could relate to the product personally and culturally.
Medical

Our Hindi medical translators have been carefully selected to ensure complete coverage of many medical areas. They have the relevant skill sets to put your document together. Your medical transcripts or research articles related to healthcare can be translated by our translators with complete accuracy and precision. Alongside translators, our interpreters are equally capable of handling all kinds of medical-related terminologies, and they can help you with conferences or meetings with doctors via phone interpretation.
Legal

Your legal documents will always be in good hands at UTS. Getting English to Hindi or Hindi to English translation for a legal document may be hard to do, but not for our translators.
Transcription
With the increasing popularity of voice-to-text services worldwide, we cover all ranges of transcription services you may need.
Fun fact: while English has five vowels, Hindi has eleven vowels and thirty-three consonants. And guess what; a Hindi-speaking innovator invented chess sometime before 600 AD. Interesting, isn't it?
Certified Hindi to English translation
If you are thinking of immigrating to the US or coming on a study visa, you will be asked for some legal formalities. We provide certified Hindi to English translation services for all your personal documents, and we guarantee complete acceptance by the USCIS or by the university or college you're applying to.
We are proud to offer high-quality, certified English to Hindi and Hindi to English translation services. We guarantee that the translations we produce are highly accurate and close to the original. Henceforth, this is certified by our translators or the agency head, taking complete responsibility for what has been produced. The signature of our general manager on the certificate of accuracy reveals how confident we are in our expertise.
Our services are:
Available 24 hours a day, 7 days a week;
Fast: your translation will be ready in 24 hours or less;
Reliable: we always deliver what we promise;
High quality: the most accurate, certified Hindi to English translation for you.
If you want certified translation for immigration in a rush, at no extra charges, get it touch and we'll do it for you!
Specialized translation

There are many IT professionals of Indian origin in the US, not to mention a considerable number of people working in areas like healthcare, education, and commerce. Also, many Indian students come to the United States on study visas which need to get their documents translated into English for immigration and other purposes. Hindi interpretation is also required in the healthcare sector by organizations with a significant Hindi-speaking workforce. You may need to get Hindi to English and English to Hindi translation services for all these reasons.
When you consider the amount of industry-specific and technical documentation requiring professional Hindi to English translation, you have to see how skilled professional translators are and how versatile their professional services are. This presents a considerable number of possibilities for Hindi-English translation services, such as Hindi to English and English to Hindi translation.
Legal authorities and institutions like Embassies need Hindi to English and English to Hindi certified translations, Passport Office, Courts, and Foreign Universities for immigration and university admission in the US.
Something new goes viral every other day. But most of the time, it is the kind of content that doesn't even make any sense. It is the humor which only a certain class of society can understand. Unless it is Indian music because then it is enjoyable for everyone, even those unfamiliar with Hindi can be seen dancing to Bollywood music. But colorful culture and catchy songs aren't the only things India has to offer. The country is also a huge consumer market. It is ideal for new and established businesses. But doing business in a diverse country like India requires keeping regional values and language in mind. Thankfully for companies, Hindi is the lingua franca in most regions and can be used for advertisement.
If you need English to Hindi translation, you will turn to your computer because everyone does nowadays. But machine translation has not reached the level of perfection that businesses require. It is still far behind the level of expertise of a human translator. However, tools like CAT can help professionals with their English to Hindi translations and greatly improve their productivity.
Every time a professional has to translate something new, they will have to think again for phrases they had previously translated. But with CAT, they don't have to do that as the translation memory will help them use old solutions each time, they face the same phrase in the future. This has been a revolutionary setup in language services industry and brought improvements of all kinds.
About Hindi
Hindi is used as a mother language by a significant section of North and Central India, which is recognized as the "Hindi belt." About 41% of the total Indian people are made up of local Hindi speakers. Furthermore, Hindi is also spoken in several other nations worldwide, such as Mauritius, Singapore, South Africa, UK, the USA, Canada, and Nepal.
Hindi is the third most extensively spoken language in the world after Mandarin and English. It allows your business to interact with large communities in India, in contrast with English which is only used by around five percent of the population. It is composed in an easy phonetic script called Devanagari which is also used to write Sanskrit, Marathi, and Nepali.
A substantial Hindi-speaking population lives in the US, and regarding global positioning, Hindi stands among some of the world's topmost commonly spoken languages.
Hindi is also one of the official languages of Fiji. About 48% of the Fijian population is speaking Hindi as their first language. This is an important detail for any communication efforts made to native Fijian residents.
As we said that Hindi is the official language of India, it follows the Devanagari writing system. English is also considered an official language in India and is commonly used in business and by the government.
If you were looking for Hindi translation services of the highest quality at low rates, get in touch, and you'll see why thousands of other clients have entrusted us with their translation needs. A closer look at India's language: a fun infographic to review!