Bengali translation services
If you are in need of certified Bengali to English translation for USCIS or looking for English to Bengali translation for business, we can help you with accurate translations delivered fast at some of the lowest rates in the market.
Accurate Bengali translations
Happy clients are our main goal and we strive to deliver the most accurate translation services from and into Bengali. We work with native Bengali speakers and we use a full TEP workflow in order to insure high accuracy, no matter the project size.
Some of the lowest translation rates
Our translation rates are some of the lowest rates in the market. We have been looking around for cheaper services at this level of quality and couldn't find any. We are also one of the fastest agencies when it comes to delivering. Try us out today!
Easy to reach online
We make ourselves available to customers all around the world and we are working around the clock including Saturdays and Sundays, in order to meet any need. Get in touch at your own convenience and you'll find us right here!
Bengali is a beautiful language that is celebrated by millions of people all across the globe. These people come to us with dreams, hopes, and ambitions and ask us to help achieve their goals with our translations. Come visit our offices or get in touch online and we will help you as well in getting your English to Bengali translation done right!
Certified Bengali to English translation for immigration
Certified Bengali to English translation services are done by the best translators of Bengali in town with strong knowledge of the US legal system and its requirements.
Getting a certified translation for personal documents is a must when it comes to immigrating to the US because USCIS only accepts certified translations. A regular translation is not accepted because the translation's authenticity is in question and so is the content. The accuracy of the information cannot be questioned if the document gets a certified translation.
It is always advised to use certified Bengali to English translation when it comes to legal document submission, as most legal bodies avoid using non-certified translations for their cases and thus a regular translation can keep you from getting your case cleared by the authorities.
Universal Translation Services provides cheap certified translation services at only $20 per page if the page contains less that 200 words, or $0.12 per word if there are more than 200 words on the page, which is probably the lowest price you can find. We also give you the assurance that all our certified Bengali to English translations will be accepted by any USCIS office.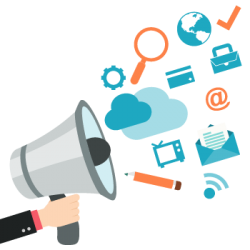 Professional English to Bengali translation for business

Marketing Translation
The Bengali audience is far and wide with strongholds all across the globe. Many products that are targeted for the South East Asian market are targeted towards the Bengali nation as well. We are here with a strong affiliation with Bengali market through our native speaking translators who know how to craft an accurate English to Bengali translation that present both your product and website in a way that is perfectly adapted to the market. Our translators will help you with getting your content right and achieving your target audience in a timely fashion.
Media Translation
Bengali video presentations and media content are highly coveted by the expatriate community of Bengalis all across the globe. Universal Translation Services offers subtitle and transcription services from and into Bengali at affordable prices for both companies and individuals. You can now use your company's presentation videos with Bengali subtitles that do not keep your Bengali clients from understanding what you have to offer. We will help you with accurate English to Bengali translation services and we will make sure that your message gets across completely and successfully.
Legal Translation
Legal translations from and into Bengali are our specialty, along with a strong coverage of medical, finance and any other types of content needed to be translated. We are here to help you in translating your negotiations, long legal transcripts, testimonies and all other legal documents that come from and for the business that you have intention of conducting in Indonesia or with the Bengali embassy.
Legal Bengali to English, or English to Bengali translation services are provided by our native team of Bengali linguists who not only understand the Bengali language with a native strength but also understand the legal needs of Bengali offices that may be culture-specific. We can help you get the legal documents done and cleared with our great translation capabilities.
Professional Bengali translators for any field
Spoken by 250 million people, Bengali is a very important language in Bangladesh and India. It is the official language of Bangladesh and one of the official languages in India where it is spoken in the states of Tripura, West Bengal, and South Assam. India has 18 scheduled languages, but Bengali is the second most widely spoken language in the country after Hindi.
There are many reasons why you must require Bengali to English translation. If you are applying for U.S. immigration, you will need certified English translations of your documents for your application to be accepted by USCIS. If you are a Bengali company who is trying to expand to an English speaking country, then you will need Bengali to English translation for business purposes. You will also need marketing translations and localization of your website for your business to succeed in a different country.
Our native translators understand the Bengali language well and are fully qualified to translate Bengali into English accurately. If you are looking to find affordable Bengali to English translation service that can provide 24 hours turnaround, then Universal Translation Services is the perfect choice for you. We never compromise on our clients' satisfaction which is why we have successfully worked on hundreds of thousands of projects.
About the Bengali region, culture and its people

Bengal is the corner region of South East Asia with vibrant trade and economic resources at their disposal. We have the best native speakers of Bengali who are professional translators available to help you with your local, national and international translation needs that may arise at any time you are dealing with this beautiful nation. We are here to present you with highly-qualified resources in translating media, marketing, legal, medical, financial and any other content with great knowledge of the region and a strong commitment to delivering great results under any and all circumstances.
Bengal is a major part of South East Asia with half of the Bengali nation living in India and another half in the Muslim majority Bangladesh. The land is rich in rice exports and a massive tea and fisheries exports; Bengal is famous for its quality of vibrant culture and beautiful people. Bengali culture is ancient with deep roots in the mystic ideologies of South East Asia and incredible amounts of love to spread to the world.
The Bengali nation is spread all across the globe with a strong populace in both East and West and an understanding of how to get through the cultural barriers and find their place in this competitive market. Get in touch and see how fast and accurate a Bengali to English translation can be.