Amharic Translation Services
Amharic, the official working language of Ethiopia, has been ranked as the "second most widely spoken Semitic language in the world after Arabic" and as of 2007 estimates, there are more than 22 million Amharic speakers. That is a lot indeed and such big figures call for desperate English to Amharic translation needs for reaching out to clients addressing the targeted region through media & marketing. Although in smaller numbers, there are also people who need to be certified Amharic to English translation, but also Ethiopian companies looking to expand their reach at a global scale who need Amharic to English translation services.
Our world is full of so many beautiful cultures but a few become famous and the rest, despite being followed by a lot of people, don't get the admiration and attention they deserve. When people from one part of the world hear about the culture or a widely spoken language of a nation living on another continent, they fail to understand its importance because they hadn't heard the name before. The same can be said for the Amharic language. Many of you are probably reading its name for the first time because you know about the common tongues of Europe but not that of Africa. Another reason many people don't know about Amharic is that it is not widely available on social media. The internet is mostly filled with English, Arabic, Russian, German, and Spanish.
But you may have seen this language on the internet and not realized it because its written form looks like Hebrew. Amharic is the native tongue of the ethnic group of Aymaras. They reside in parts of Ethiopia. If you are moving from Ethiopia to an English-speaking country, you will need a translation of your documents and we have the most qualified Amharic translators on our team.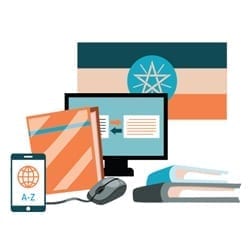 For every language that is being spoken on this earth, we have a very keen interest at our heart. Not just in providing the translation for them but also to learn about their origin, dialects, usage, and cultural significance. Some of the languages are considered rare when they become close to extinction but some of them are scarce as in their popularity.
Amharic is also a largely spoken yet hardly known language in our current linguistic peninsula. Even so, millions love and cherish it with all their heart. As a company that provides translation services, we can't do much about spreading more knowledge about the lingo or the speakers, other than writing about it. But what we can practically pull off is a strategy to empower the Amharic speakers, and that is offering our translation services for their business expansion and more.
Local businesses couldn't do much if they are to limit their marketing and advertisement to a single country. But localization of websites and translated social media posts, notifications and announcements is something in which our Amharic translators can help them well.
This is why we offer expertise beyond boundaries because we want all of our clients to benefit from our extravagant services. If you also feel like selecting a service for your business expansion, please check out our list of services and see which one is the most suitable for you. We assure you that we'll do our best to deliver you with quality and excellence.
Looking for Amharic to English translation?
Had problems in finding an Amharic translator for your needs? We know the feeling, and it looks like there is a void in this regard. Such a void can only best be fit by none other than Universal Translation Services. The overcoming of the communication gap with the help of UTS will benefit you in the long run no matter if you are a company looking for Amharic to English translation services, or an individual needing certified Amharic to English translation for personal documents.
UTS is just clicked away from you and so is the Amharic translation. We have employed the best team to assist you in your business, legal, medical, financial, and personal needs. You can get in touch with us from any corner of the world in a matter of seconds and we will give you the best Amharic translation services.
Why trust us for your Amharic to English translation needs
Great quality, guaranteed
When a professional translator, a native of your target language translates a document, there isn't much room for errors. When another linguist edits that translation, there are even fewer chances that the output contains errors. And when a third linguist proofreads that translation, you can rest assured, there will be no errors. That is what we do here: we use 3 linguists with each project to provide only top notch translations, no matter if you need Amharic to English translation or the other way around.
The best rates
Looking at how we work, you'd expect premium prices, right? Wrong! Due to our advanced project management system, we can save both time and money, which allows us to offer you the best prices on the market. If you need certified Amharic to English translation for USCIS, you'll only pay $20 per page if your page has fewer than 200 words. If you are a business looking for general translation from English to Amharic or the other way around, you can have cheap translation services at only $0.10 per word.
Available at all times
We are a US-based translation company with offices in Miami and Aventura, but we also have an office in Spain, which allows us to work with translators from all over the world. You can always come by our offices and talk to us in person, but you can also get in touch with us online, at any time. We are available at all times, it doesn't matter the time, we are always here to answer your questions or to give you a free quote. Reach us by phone, e-mail, or live chat on our website at any time you can, we are and will always be here for you!
This is a machine translation and is not perfectly translated. If you want to work with a professional translator, please
Get a 5 Minute Quote
.
© 2020 Universal Translation Services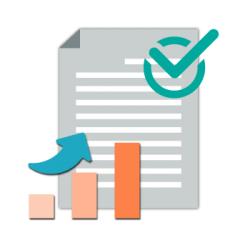 Certified Amharic to English translation

If you are an individual looking to immigrate to the United States, we can help you too. We provide certified Amharic to English translation services for any personal documents you may need in your immigration case. All our certified translations are accompanied by certification and are never rejected by any organization. So if you want to get easy, flexible, error-free, and smooth services, ask for our certified Amharic to English translation.
Except for the usual personal documents like birth, marriage, divorce certificates, or your academic records, we also provide translations in the medical field. It has oftentimes been noticed that those in need of medical translations get results leading to unwanted consequences. Just because of some bad translations they received. We, on the other hand, give special attention to this very field due to its sensitive nature. We have employed medical professionals who are also proficient translators who give their best to yield the best. They can translate all medical-related documents starting with medical backgrounds, medical journals, diagnostic slips, pharma sheets, or any other documents from Amharic to English and vice versa.
Our services are affordable, our translations are guaranteed to be accepted by any US institution, and you have your translation in 24 hours.
Looking for Amharic translation for your business?
If you want to expand your business to Ethiopia, then your business is right on the track to success. Why? Ethiopia is the most populated country on the African continent and targeting such a large population is sure to benefit your business. Since their native language is Amharic, we help you reach out to those particular speakers through our English to Amharic translation services.
If you are an Ethiopian business looking to expand your reach at a global level, our Amharic to English translation services for documents and websites will be of great help.
Our translators translate perfect alignment with the source text without fidgeting over dialect and deviating from cultural context.
Localization in today's age is the most convenient way of increasing your sales, which is why we have gained proficiency in it over time through our dedication and hard work. Get in touch with us for:
Website translation and localization
App localization
Software localization
Advertising campaigns
Employee Manuals & Corporate Communications
Client Visits
Meetings & Presentations
All Other Corporate Needs
Professional Amharic translators

Professional Amharic translators Africa is hugely changing, and more and more business possibilities seem to spring out of the earth every day. This has forced several businesses to seek Amharic translation services that will support them reach a large population with a fast-rising income. Amharic is now the second commonly spoken language in Northern Africa after Arabic. Even as the focus of several Amharic translation needs is based in Ethiopia, there is also great potential throughout the nation.
Amharic is used by millions of emigrants who have lived outside of Ethiopia, making it a language that is growing more and more influential.
Universal Translation Services envisions a productive and friendly business environment in the world. This is why we offer Amharic to English translation services that are intended at helping businesses get settled in the region. Given the high flow of Amharic natives throughout the region, Amharic translation services are improving their importance. They will enable your company to reach much further and deeper into the core of booming Africa.
At UTS we often get to work on Amharic translation projects in different domains. We have an established team of professional Amharic translators with considerable experience and expertise in a variety of areas.