Certified translation of criminal records

You have a criminal record and you want to understand how much of a problem it will be if you want to immigrate to the United States? First, if the document is in any other language than English, you will need certified translation of criminal records. Same goes for police clearance certificate and for police reports.
Universal Translation Services is here to explain the basic rules and regulations regarding immigration policy for you to understand. We will cover some basic concerns in the later part of the page as well.
USCIS requires certified translation of criminal records even though you are clean, so make sure you get the document from your native country and have it translated. We can do the translation for you and it will cost you only $20 per page if there are less than 200 words on the page. We can also help you with your police clearance certificate translation and your police reports translation.
Police clearance certificates
If you need police clearance certificate translation for USCIS or for getting a job in the US, we can help you. We provide certified translation for any personal document, guaranteed to be accepted by the USCIS.
Police reports

Police reports are needed to be translated if they are in a language other than English. We can do that for you in the shortest amount of time. With us, you can have your translation done the next day.
Criminal records
Certified translation of criminal records is needed if you're looking to immigrate or to continue your education in the US. Even though it is a clean record, you need to have it translated, and we can help you with that as well.
The Immigration and Nationality Act (INA)
This is the act that covers all the rules and regulations that are to be followed by prospective immigrants who are planning to move to the United States or they already live there on a resident's visa. The regulation for criminally convicted felons is simple and detailed as follows;
There are two types of criminal convictions, according to the Immigration and Nationality Act (INA).
Moral Turpitude: The misconduct in society in various ways that is not a crime of the first degree is considered the crime of moral turpitude. These are considered minor if fifteen years have passed since the crime and moral rehabilitation is confirmed.
Aggravated Felonies: Serious criminal offenses such as murder, fraud, drug offenses, terror attacks and similar crimes are considered aggravated felonies. All felonies with a one-year long conviction are called aggravated felonies. There is no clearance or waiver available for these offenses. The immigration application will be denied right away.
The 212(h) Waiver
The one way for clearing of a criminal record in the INA is the issuance of a waiver from the USCIS office for the offense in question. Following are the criteria to become eligible for the waiver;
The so-called 212(h) waiver can provide deportation defense for individuals. The 212(h) waiver can be used if the immigrant falls under the following conditions:
The criminal activity in your records occurred 15 years or more before the immigrant applied for the visa;
The admission to the U.S. wouldn't be contrary to the safety, security or the national welfare of the country;
The individual has been rehabilitated.
You are eligible to apply, but whether you will receive the acceptance from USCIS is a case by case situation and totally depends on your police clearance certificate translation or the translation of your criminal records.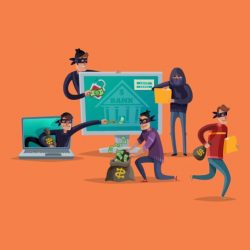 Cheap certified translation of criminal records
Certified translation of criminal records is the most significant part of your application. Following are the few tips that we think you should consider;
Attorney Advice: Your attorney will give you a detailed advice on how to get your documents translated and what relevant factors should you include. Follow the advice carefully.
Certified Translation: Every translation needs to be certified by the translator. The translator will certify that the contents of the translation are accurate and valid and should be accepted on his responsibility.
Translation Format: Every translation will require that you print out the translation in a format that is identical to the original document. This requires graphic designing and similar technology and will require a professional translation agency.
Along with translating criminal records, we also provide police clearance certificate translation and police reports translation.
Why use our services?
We are the best translation agency for such sensitive documents. Here are a few of our strong points that we would like for you to consider;
ATA Certified: All of our translators are certified by the American Translator's Association. The translation that they provide is legitimate and of strong quality. You will not get questions on the credibility of the translation.
Certified Translations: We are a professional agency that provides highly strong and valid certified translations. Our certificates of authenticity will be cleared by any office in the United States.
Experience: Truth is, these complex documents require certain expertise that cannot be easily found everywhere. We will be here to give you the best-certified translation with the right content that will help your case. We have sixteen years of experience translating for the USCIS and we know how they operate.
Got questions?
Now we will review a few questions that we have regularly seen our clients ponder. This is so that you will not have to look for a FAQs section on the matter;
What if we keep the criminal record a secret?
You can't. When you apply for immigration, background checks are conducted by the US government. Fingerprints, your case history, your police records and similar matters will disclose your situation to the USCIS office. If they find out themselves, they will call this a fraudulent activity and you will be banned from the United States for the rest of your life.
What is the best way to have a successful immigration?
Get an attorney. Most individuals get attorney help for their immigration process anyway. But in this case, we strongly recommend that you get help from an attorney and make sure that they see your case as a hopeful one. Your attorney will best advise you on how to present your documents and shed light on the strong points of your case.
What are the rehabilitation expectations?
These are not too well- defined, but a good job, proper salary and an active member of the society are our best guesses. Universal Translation Services will advise you to look further with your attorney in order to know more.
Get translations with guaranteed acceptance
Criminal records are sensitive. The information contained in them could really change the course of life for people who are related to it. Society has a strict and fixed perspective about criminals. Crime is a social evil but it doesn't mean that criminals are not allowed to correct themselves. In fact, they should be encouraged to get back to a better life.
And that life could even start in a different destination. In such an event, you will require a certified translation of criminal records. Any authorities concerned, including the immigration office, will not accept the authenticity of any translation unless it is certified.
Universal Translation Services, from its very inception, has always been the source of reliability when it comes to certified translations. Being a member of ATA, we are quite well aware of the requirements of the translation industry. Our certified translations have a 100% approval rate at the immigration offices, particularly USCIS. If you have been in a tough situation in your life and you want a fresh start, you can't do it without a certified translation of your criminal records. Not only is this mandatory, you can also show that you're honest and serious in beginning the new chapter of your life.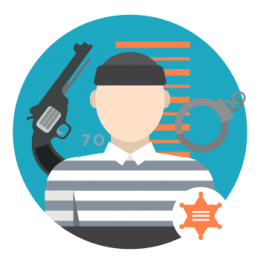 We are here with the best expertise in translation for you to avail. Our turnaround is quick and we keep our clients continuously updated on the status of their project. You will not be worried about what is going on with your translation and where is your certified translation of criminal records right now.