Spanish Translation Services
Translation Office in Spain, Las Palmas, Gran Canaria

Our translation office in Spain is located in the main city of Gran Canaria, Las Palmas. Our office is open 24 hours and is where you can drop off your documents if you need Spanish translation services.  Every client that has documents for translation is different and has different requirements. This also makes every challenge different. With more than 5,000 customers and millions of words translated in the past 16 years, you can say that we have "the experience".
Sixteen (16) years ago, our office was located in the south of Spain, Malaga, where it all started with in-house translators, as well as where we started to develop the project management software. These days, the software management frontier is vast and helps to speed up the translation process amazingly. In this way, the information that we need is readily accessible to us; at any time we can find any information, regarding the status of a project, in order to inform the client.
Visit our translation office in Spain during normal working hours:
Calle Buenos Aires no 3, 35002, Las Palmas, Gran Canaria, Spain
Or call us:  34-951-406-815
Our Translation Team and our Translators
Our project management team works in different shifts in order to help our clients, internationally, around the clock. We have a special team that is tasked with training our translators; not on translation itself, but on special technical requirements which need to be explained clearly to the translators in order to bring a translation project to a good end.
You can say that we are the leaders that work closely with our translators and one of the few that are open 24 hours a day, including the weekends!
Spanish Translation Services

We provide Spanish translation services around the clock, so visit our translation office in Spain or ask for a quote by phone, email, or live-chat at any time.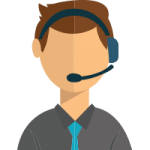 Need Same Day Translation?

If you're in a hurry and need same day translations, we can help you. We do not charge rush fees or weekend extra rates, and we are able to provide a fast turn around time for any of your projects!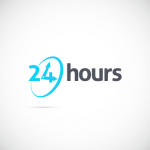 We are Open 24 Hours

If you need Spanish translation services for your documents, we can help you. We also provide translations from and into over 80 languages, and we are open 24 hours.
About Gran Canaria, Las Palmas

Off the North-Western Africa continent, we find Gran Canaria which is one of Spain's Canary Islands. It is known for its rough sea and white sandy beaches. One of the tourist cities that has attracted millions of people is Playa del Inglés, also, Puerto Rico, as well as the quieter Puerto de Mogán and San Agustín. The beautiful Sahara looking beaches are famous. Las Palmas is famous for the major stop for the cruise ships for duty free shopping, which is situated in the north. The island's interior is rural and mountainous.