Government Translation Services
Government translation services are currently being used by countries having a high number of foreign inhabitants. As they are mostly required by education, defense, social services and immigration authorities, accuracy and correctness matters a lot when preparing translations. There are many countries for which clear communication is compulsory to handle routine matters. Official documents need to be accurate and precise, for which choosing a reliable translation company can yield the best output.
Accurate translations every time
Unlike other translation companies providing online translation services, each of our clients is given the same care and attention along with a high-quality work guarantee. Translators at Universal Translation Services have a proven track record of language proficiency which allows them to meet all of the work requirements. Moreover, our staff members are well aware about the technical language and regulatory requirements related to the translation of government and official documents. Furthermore, we have served thousands of local and international companies with a hundred percent satisfaction.
Furthermore, our clients are also welcome to place orders and make payments online. Once your request has been received, our project managers will contact you to provide the required translation details along with our quote. Once approved by the client, each translation assignment is handed over to the best-fitted translators and proofreaders so that the quality is never compromised.
Why choose us for your translation projects
16 years of experience
Having more than 16 years of experience, Universal Translation Services delivers outstanding and reliable translation solutions for its valued clients. Our skilled translators are well aware about the translation techniques of policy documents, reports, application forms, legislation and brochures, not to mention immigration documents. With the availability of government translation services in more than 120 languages, our clients can talk to our project managers or get free quotes through our helpline which is available 24/7.
Quality and accuracy
In order to ensure accuracy while performing translations, our project managers double check each document for errors and mistakes before delivering to the clients. As our team has the capability to handle difficult concepts and technical jargon, we make sure each translation is reliable and accurate. Due to the nature of government translation services, we are always ready to take on urgent tasks which need to be done in a short period of time. Without compromising on quality and accuracy, our team members work hard to deliver the best output every time.

Low prices
As compared to other translation agencies, Universal Translation Services has a predefined rate list for each translation project. There are certainly no hidden charges as our clients only have to pay for the fixed charges. Regardless of the complexity and efforts required to complete the translation, our efficient project management system is designed to provide better services at lower rates. Furthermore, the government translation services provided by us are recognized and accepted throughout the world.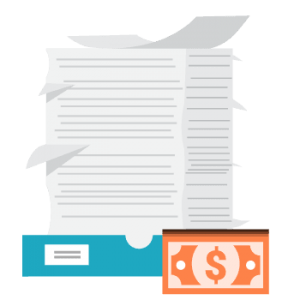 How to select the best translation agency
Choosing government translation services is a decision which must never be made in a hurry. Because official documents and texts need to be translated with 100 percent accuracy, make sure the company you have selected is capable of delivering high-quality work. As there are several top ranked translation agencies available online, relying on paid search results can result in great disappointment. Before handing over your valuable documents to the translation company, ask them about safety and security of the work procedure so that your valuable data never gets compromised.
We offer unparalleled and reliable translation services. As clients from all over the globe can get their important documents translated, our expert translators make sure each order is delivered with perfection. Government departments regularly need to communicate with people and organizations throughout the world for which translation with accuracy is immensely important. For these reasons, we have specialized staff assigned to government projects that are having in depth knowledge and understanding of the terms involved.
We have representatives which are always available to communicate with the clients through email, phone or live-chat. Perfection can never be achieved if the translator does not understand the complexity of your documents. So, before you choose a translation service provider, make sure they are available to communicate and can deliver work on the agreed deadline. No matter how complex the given translation assignment is, our expert translators make sure each order is completed ahead of deadline.
Factors to consider before getting translation
Government translations need to be accurate and reliable as they are meant to be forwarded over to other official authorities. Before you consider a translation agency, ask them about how your work will be treated. Whether there are in house translators available or your project is being outsourced. Determine the working and translation skills of the employees so that the final output is never compromised. At last, make sure the translated document you have received is free of grammatical errors and mistakes, and by all means is accurate.
As an individual looking to immigrate to the US you will need to have certified translation of your personal documents. Our government translation services don't only address to governments needing translation, but also to individuals looking for translation solutions for their relationship with the government.
We have our in-house translation management system which keeps a track of work progress and allows translators to communicate with each other as well. Furthermore, the supporting and source documents are kept under strict security so that nothing is misplaced during the translation procedure. We are well known for our wide range of language services which allows clients from all over the world to get multiple translation solutions under one roof.
We translate documents in any field
With foreigners coming into the country as immigrants, the government needs to translate documents and websites in different languages to effectively communicate with the society. We provide reliable translation services for different industries, for any language.
Translate to different languages
We have professional linguists to provide accurate translations. It is important to keep documents precise and accurate when translating into different languages. We guarantee to keep the style, tone, and language suitable for the target group of audience.
Industries for translation services
We provide services in different industries and niches to Government. Some industries are:
Education
It an integral part of society. Education for immigrants become a headache when they do not understand the language. Government is looking to facilitate their audience in getting a proper education.
Defense
To keep law and order under control, all residents of the country should understand the rules and regulations. To make them understand it better, Government providing appropriate information in different languages is the key. We provide accurate and precise defense translations at Universal Translation Services.
Immigration authorities
Immigrants need to understand all the information and rules for immigration services. We understand the need to cater to all immigrants and provide correct translation services on time.
Government translation projects need a lot of attention to detail to be completed accurately. To help our valued clients in this regard, Universal Translation provides reliable government translation solutions covering more than 120 languages. As our helpline is accessible 24/7, you can now talk to our project managers and discuss work details for which a free quote can also be availed. So, if you are in search of a reliable translation agency, which has skilled translators to accomplish a wide range of government translation projects, Universal Translation Services is certainly the best option to be considered.