Affordable Haitian Creole Translation Services
Do you need Haitian Creole translation services at affordable rates? We have a large team of native Haitian Creole translators who are ready to help no matter what type of translation you need, from certified translation for immigration in the US to translation for business, we can do it.
Haitian Creole translation to English
Legal translation

We, at Universal Translation Services, have expert native translators of Haitian Creole who have excellent grip on legal translations from and into Haitian Creole. They also have a strong understanding of how to produce legal Haitian Creole documents that will hold value in legal and judiciary systems. These documents are carefully crafted keeping both subtle cultural norms and legal terminology in mind. These documents are thoroughly vetted and they are given our complete and undivided attention.
Certified translation

There are numerous Haitian people living or planning to immigrate in the US. Those people need certified translation services for their personal documents, and we can help them too with our Haitian Creole translation to English. Our certified translations for documents like birth and marriage certificates, divorce decrees, diplomas, passports, medical and police records are guaranteed to be accepted by the USCIS or any other institution in the United States. Anyone can have personal documents translated and certified by us, in under 24 hours, for only $20 per page. Just get in touch by e-mail, live-chat, phone, or use our certified translation tool to get your free quote!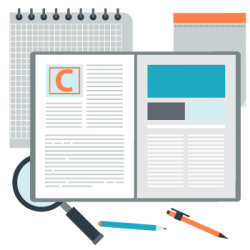 Free English to Creole and Creole to English translation
If your document is not extremely important and you only want to know what it is all about, you can use our free English to Creole translation. Is your document in Creole and need to have it in English? Use the same tool to get your free Creole to English translation. Please note, our tool relies on machine translation so it may not be 100% accurate, but good enough. If you need highly accurate yet affordable translation instead, get in touch!
This is a machine translation and is not perfectly translated. If you want to work with a professional translator, please
Get a 5 Minute Quote
.
© 2020 Universal Translation Services
Why would you use our services?
Fast and affordable
Whether you are a business or an individual looking for Haitian Creole translation services, we have the means to help you fast and at affordable rates. Our linguists are highly trained and can help you with quality translations from and into Haitian Creole for just about any field, including translation for immigration in the US.
High quality services
All our translations are done by professional translators, natives of your target language: a professional linguist will translate, another one will edit the translation and a third linguist will proofread the outcome. Our quality assurance team finally checks the translation before sending it to the client, leaving no room for errors.
Available anytime
If you are in or around Miami you can always walk into our office in Miami or in Aventura. If you're not, you can always order online, and you can rest assured your translation will be of the same great quality. We are available around the clock to help you with your translations, to answer your questions or to give you a free quote.
Accurate translation services for any purpose

Haitian Creole translation services for business

Universal Translation Services has excellent marketing solutions for businesses that are focusing their attention on Haiti as a target market and want to have some good native speakers at their disposal to ensure that they can produce a worthy and well-crafted marketing strategy for their business plan in the local market.
Website translation and localization

Our business translation services include translation and localization of your materials to the market you intend to expand on. Your website, your products and all documentation or marketing materials will be translated, localized and carefully launched in the Haitian Creole market while making sure that the market is receiving the content well and is relating to the product and website in an effective manner.
Our programmers at Universal Translation Services work with our linguists to ensure that the traditional Haitian Creole market will receive the website and product presentation in the most effective way. We make sure that the product that is being launched, even though it does not belong to this country, will be received by the native speakers with interest.
Local media

Our translation services include translation of scripts, subtitles and voice over services from Haitian Creole to English and vice versa. The best part of our service is that we are careful to ensure that the translations that are produced are of great quality. The content that we handle varies from cartoons to documentaries to movies and speeches. All these come with their own individual context and they need to be treated with care and attention. We are here to provide you with that and also give you a sense that your content is being treated justly and with an understanding of the original and target cultural context.
Is Haitian Creole translation important?
Haitian Creole is the native language of Haitian creoles. It sounds like French and is written in the same dialect but it is a completely different vernacular that is incomprehensible to fluent speakers of French. Now, we are a decade into Haitian Creole being deemed as the national language of Haiti. And as Haiti is one of the Americas, the national language translation needs from Haitian Creole to English and English to Haitian Creole are unlimited as humanitarian aid missions, trade deficits and many other works need to be translated from one language to another.
Haitian Creole vocabulary is mostly French but the meanings of the words have changed as the words have been taken in different contexts for several hundred years. Now the entire dialect has evolved into a new language with millions of followers and a strong target market.
Haitian Creole translation services are an important need in the world where an enormous amount of humanitarian aid is going into that region and new blood is being injected into the system and economy through trade incentives and stimulus packages. Haitian Creole translation to English is also needed to expose to the world these beautiful people who live on a speck of an island.
Haitian Creole is the most beautiful manifestation of the man moving beyond its boundaries. It shows the power of spirit and that is being translated when the world acknowledges the region and its language in all of its beauty and individualism for all to see.
About Haiti

Haiti is a nation of the Hispaniola Island in the Caribbean Sea. Hispaniola has two nations. Haiti makes up approximately the western 1/3 of the island. The Dominican Republic makes up the eastern 2/3 of the island. The two nations are not on amicable grounds and never have been. Their origins are very different. Haiti is populated by African-Caribbean people with a story of French colonialism. Afro-European mixed people fill the Dominican Republic, and Spanish colonialism profoundly influences their roots.
The two nations have a deep history of doubt, even anger. Haiti had twice obtained The Dominican Republic in the 19th century, and in 1937 The Dominican Republic committed a terrible slaughter on Haitians living in or near The Dominican Republic's boundaries.
Haiti is nearly the size of the U.S. state of Maryland, over 10,000 square miles. The modern population is approximately 7,500,000 in Haiti. Other millions of Haitians are living in the U.S., Canada, and France. It is tough to understand how many of these people are waiting for situation to change in Haiti, or to what amount these Haitians living overseas are now becoming citizens and residents in these nations, but looking at requests coming in for Haitian Creole translation to English, a bunch of them are looking to become US citizens.
From 1957 to 1986 Haiti was governed by the Duvalier family in the forms of Francois Duvalier (Papa Doc — 1957-1971) and his son, Jean-Claude Duvalier (Baby Doc — 1971-1986). This was a time of cruel dictatorship, the destruction of most traditional rights in Haiti, particularly political difference from the "Duvalier revolution." It was also a period of a somewhat robust law and order community that one manages to get with dictatorships.
In 1986 there was a revolution of the people of Haiti, and dictator Jean-Claude Duvalier fled the country. At this time Haiti went into a tough period which is still running on. It is a time of fight for power which has resulted in a great social and political instability. There seem to be several factions including:
In 2006, Haiti's future supporting a second Préval power remained unknown. The new government faced various challenges, including the necessity to rein in endemic corruption and gang brutality, restore public services, and promote economic growth and poverty reduction. Whether Haiti's current generation of political managers would be able to settle in good faith and reach political resolutions to national problems remains to be seen.
Haiti has a rough history for several reasons, a fact which contributes to its vibrant and energetic culture related to other Caribbean nations. It was the second nation to become a republic in the Americas when it achieved independence following a 10-year laborer rebellion, making it the first republic in the world to be led by people of African-descent. It is one of most densely populated Caribbean Islands and the largest French-speaking nation in the Americas.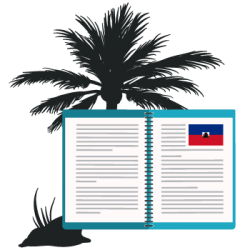 Haitian Creole translators available 24/7

There was a time when diversity was non-existent in media. Movies had superheroes in the old time too. But none of those heroes represented people of color. Times have changed now. There is still a lot of work that needs to be done, sure, but at least it's not like the old times anymore. It wasn't just Hollywood that discriminated against people of color; they have had to fight the battle for their rights on different fronts. One such front was that of language. Haitian Creole, the language of the Haitians is finally getting the attention it deserves.
Even today many translation agencies don't offer translation to and from Haitian Creole. But Universal Translation Services understand the importance of Haitian Creole translation. We know how many significant things, like the humanitarian aid and legal procedures, can come to a halt without proper translation of Haitian Creole to English. That's why we have a team of expert translators where each Haitian Creole translator is ready to finish the critical task of translation assigned to them within time and to the best of their ability.
If you need Haitian Creole translation services for business or for immigration, we can help you at any time with accurate translations at the best prices to be found on the internet.
If you are looking for a Haitian Creole translation service, we have a great news for you. Our expertise range from the most popular to the most rare language translation services. We provide translations for all kind of documents, certificates, license, legal papers and affidavits. We can also provide business translation services for Haitian Creole language. Our prices are very affordable and we provide all excellent quality service.
Our correspondents are always available for communication and guidance. You can get in touch with us and share the details of your project anytime. So next time you need a Haitian Creole translation for your documents, you can entrust Universal Translation Services with your project. We offer translation services for hundreds of languages and our offices are located in New York, Florida, Houston, Texas and Dallas. But we are available online too. So if you don't live near those places, you can go to our website.