Affordable Haitian Creole Translation Services
Do you need Haitian Creole translation services at affordable rates? We have a large team of native Haitian Creole translators who are ready to help no matter what type of translation you need, from certified translation for immigration in the US to translation for business, we can do it.
Haitian Creole translation to English
Legal translation

We, at Universal Translation Services, have expert native translators of Haitian Creole who have excellent grip on legal translations from and into Haitian Creole. They also have a strong understanding of how to produce legal Haitian Creole documents that will hold value in legal and judiciary systems. These documents are carefully crafted keeping both subtle cultural norms and legal terminology in mind. These documents are thoroughly vetted and they are given our complete and undivided attention.
Certified translation

There are numerous Haitian people living or planning to immigrate in the US. Those people need certified translation services for their personal documents, and we can help them too with our Haitian Creole translation to English. Our certified translations for documents like birth and marriage certificates, divorce decrees, diplomas, passports, medical and police records are guaranteed to be accepted by the USCIS or any other institution in the United States. Anyone can have personal documents translated and certified by us, in under 24 hours, for only $20 per page. Just get in touch by e-mail, live-chat, phone, or use our certified translation tool to get your free quote!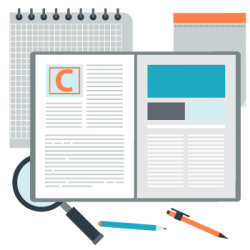 Free English to Creole and Creole to English translation
If your document is not extremely important and you only want to know what it is all about, you can use our free English to Creole translation. Is your document in Creole and need to have it in English? Use the same tool to get your free Creole to English translation. Please note, our tool relies on machine translation so it may not be 100% accurate, but good enough. If you need highly accurate yet affordable translation instead, get in touch!
This is a machine translation and is not perfectly translated. If you want to work with a professional translator, please
GET a 5 MINUTE QUOTE
.
© 2017 Universal Translation Services
Why would you use our services?
Fast and affordable
Whether you are a business or an individual looking for Haitian Creole translation services, we have the means to help you fast and at affordable rates. Our linguists are highly trained and can help you with quality translations from and into Haitian Creole for just about any field, including translation for immigration in the US.
High quality services
All our translations are done by professional translators, natives of your target language: a professional linguist will translate, another one will edit the translation and a third linguist will proofread the outcome. Our quality assurance team finally checks the translation before sending it to the client, leaving no room for errors.
Available anytime
If you are in or around Miami you can always walk into our office in Miami or in Aventura. If you're not, you can always order online, and you can rest assured your translation will be of the same great quality. We are available around the clock to help you with your translations, to answer your questions or to give you a free quote.
Accurate translation services for any purpose

Accurate Creole Translation
There are not many speakers of Creole and translating it could be a challenge because it is not one language, but an amalgam of multiple languages. We are here with the best translations for our clients because we only hire native speakers of the language who are also well- qualified as translators. This ensures that the translation you receive is accurate and well done, no matter if it is intended for business or for immigration purposes.
Professional Creole Translator
Creole translation requirements are hard, right? You need a Creole translator to translate birth certificates for USCIS and they need to be properly certified and professionally trained in order to give you the translations that you require. If you are getting birth certificate translation for USCIS then the translation has to follow very specific points and has to be valid for submission to the immigration's office. We have the right translator for you.
Creole To English Translation
Are you a 'Creole' speaker who is looking to immigrate to the US? Creole speakers always find themselves in trouble when they look for translators who can translate Creole to English. To find a translator who can give them a birth or marriage certificate translation for USCIS is even harder. We are here with the best Creole translations. Our translators are trained, experienced and understand the requirements of immigration-related translations.
Haitian Creole Translator
Haitian Creole is a unique amalgam and it is hard to find translators who can translate to and from this language. Universal Translation Services has well-credentialed and highly qualified translators who can give you the best translations for extremely reasonable rates. We have accreditation from American Translators' Association and we are the best translation providers in the market. Our translations will live up to your expectations.
Haitian Creole translation services for business

Universal Translation Services has excellent marketing solutions for businesses that are focusing their attention on Haiti as a target market and want to have some good native speakers at their disposal to ensure that they can produce a worthy and well-crafted marketing strategy for their business plan in the local market.
Website translation and localization

Our business translation services include translation and localization of your materials to the market you intend to expand on. Your website, your products and all documentation or marketing materials will be translated, localized and carefully launched in the Haitian Creole market while making sure that the market is receiving the content well and is relating to the product and website in an effective manner.
Our programmers at Universal Translation Services work with our linguists to ensure that the traditional Haitian Creole market will receive the website and product presentation in the most effective way. We make sure that the product that is being launched, even though it does not belong to this country, will be received by the native speakers with interest.
Local media

Our translation services include translation of scripts, subtitles and voice over services from Haitian Creole to English and vice versa. The best part of our service is that we are careful to ensure that the translations that are produced are of great quality. The content that we handle varies from cartoons to documentaries to movies and speeches. All these come with their own individual context and they need to be treated with care and attention. We are here to provide you with that and also give you a sense that your content is being treated justly and with an understanding of the original and target cultural context.
Is Haitian Creole translation important?
Haitian Creole is the native language of Haitian creoles. It sounds like French and is written in the same dialect but it is a completely different vernacular that is incomprehensible to fluent speakers of French. Now, we are a decade into Haitian Creole being deemed as the national language of Haiti. And as Haiti is one of the Americas, the national language translation needs from Haitian Creole to English and English to Haitian Creole are unlimited as humanitarian aid missions, trade deficits and many other works need to be translated from one language to another.
Haitian Creole vocabulary is mostly French but the meanings of the words have changed as the words have been taken in different contexts for several hundred years. Now the entire dialect has evolved into a new language with millions of followers and a strong target market.
Haitian Creole translation services are an important need in the world where an enormous amount of humanitarian aid is going into that region and new blood is being injected into the system and economy through trade incentives and stimulus packages. Haitian Creole translation to English is also needed to expose to the world these beautiful people who live on a speck of an island.
Haitian Creole is the most beautiful manifestation of the man moving beyond its boundaries. It shows the power of spirit and that is being translated when the world acknowledges the region and its language in all of its beauty and individualism for all to see.