Free Word Counter Tool Online
When you surf the internet you want to know the price of a translation. How does it work, how do they charge and how long does it take to get your translation back? Questions you want to get answers to. Now there are different ways to get answers to the questions you have.
You can send us an email or contact us in live chat. Live chat is one of the most convenient ways for a client to get an answer quickly to a question.
We are open 24 hours a day 7 days a week so we are available when you decide to address your questions to us regarding your translation.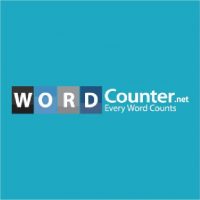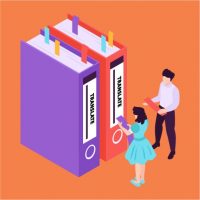 We also offer the solution to use the free word counter tool online that we have developed for you to find out the price of a translation. With this tool you fill in the source language which is the language of your document that you want to have translated. We call that the source language. Fill in the target language which is the language that you want to have your document translated into. The delivery date is the date that you want to have your translation into your email inbox. If you do not have a specific date we will give you the date that suits best to get it translated and proofread.
If you already know the word count (in ms word review, word count) or if you cannot count the words, take the average of 500 words per page to fill in the word count. Or use the "go to the next step" button at the end of the form of our free word counter tool online if you have no idea. The document will be automatically scanned by our word counter tool and will give you the number of words and our price. The tool will instantly show you the price and you can even order right away. Now isn't that simple?
Our Project Managers

We have real project managers always online and available via live-chat, telephone, text message or email who can answer any and all your translation questions in seconds!
Available 24/7

We don't close for the night! We are working 24 hours a day, 7 days a week and you'll be able to get a free quote or answers to your questions anytime you want!
All about Universal Translation Services
Universal Translation Services began 16 years ago with the language translation business being one of the oldies in language translation world. We have translated large numbers of words in all language combinations. We can say that we have sufficient experience to handle any translation task!
We have created our very own translation management system in order to provide the best service on the globe. We also built different systems such as a telephone interpreting system for companies that offer you an interpreter on the telephone in minutes, fully programmed so that no call agent is required to establish the call. We enjoy technology and love to help with any issue you have concerning our translation management inside your company. You would be amazed that with simple possibilities you can make your business much more efficient.
Aside from document translation and telephone interpreting, we provide certified translations and notarized translations for your USCIS documents, birth and marriage certificates, degrees and diplomas. The rates are the best on the globe. To discover the rates, click here to use our notarized and certified calculation tool.
In order to provide services in the entire world we have created an international environment which also implies that we are open 24 hours a day. Not just by responding to the phone but with real project managers and translators in order to assist you at any time and any moment with your translation. Contact us today and you will be surprised how fast we can deliver your translation.
Learn the price of your translation with our free word counter tool online
We all love shopping but the price tags are sometimes the real heart-breakers. Eventually, same will be the case with buying a translation for your document. It's obvious that you would like to check the quality and price before you go for it. How nice would it be if a translation agency charges you as low as $0.12 per word, and that included translation + editing + proofreading?
If you are searching for an agency like this that charges you reasonably low, gives the best quality and provides fast turnaround, we are here to fulfill all these requirements in one place.
At Universal Translation Services, we only use highly experienced translators who will translate your documents, your website, your app, your software and anything else you need to get translated, including personal documents for immigration. To help you out, we have created this tool for you, known as the free word counter tool online. This tool allows you to find out the word count of your document and if you want a price for your translation, it gives that too.
The new era of word counter tools
Previously, when technology was not as strong and as robust as it is now, there were a lot of different definitions for counting the words. Counting the words of the source language, counting the word in the target language, getting to pay per page, per hour or per project were some of the ways you had to pay for the translation. Life has been made much easier by the arrival of such technologies. Now you don't have to spend your time counting the words in a pdf file. All you have to do now is to drag and drop your document into our free word counter tool online, and the tool will give you our quote.
The word counter tool can calculate the word count for the following files:
With all this, news for you is that this tool is absolutely free! You can check the word count anytime and as many times as you want.
We have some of the best offers in terms of price, quality and delivery time. Our workplace never closes. Each project is handled carefully and is supervised by a project manager, who manages the workflow and plans out how the translation will be carried out.
You can contact us whenever suits you best, we will be here for you. You can contact us by calling or through email and live chat, there will always be an experienced project manager at the other end of the line to answer your questions.