"Looking for Sharp
Affiliates"
TRANSLATION AFFILIATE PROGRAM - START EARNING NOW!
In a globalized world, translation services are in high demand. Everyone needs translation. So why not offering it to your audience and make a great income from simply doing so?
Effective affiliate programs are hard to come by. Some are unreliable, some just don't pay. With us, you're making 17% of what your client spends, for life! 17% recurring, no one can beat that!
Sick of complicated affiliate programs? We are too. That is why we made everything simple, but effective! You can start promoting our translation services in minutes. Give it a try!
Got questions? We have the right answers! Contact us at any time, day or night, we are open 24 hours a day, 7 days a week to help you with anything you need.
Use the following form where you have the option to have us call you or set up a meeting via Skype, or even an online meeting with our affiliate manager. We will get back to you soon by email in order to set up the meeting at the time and date of your choosing.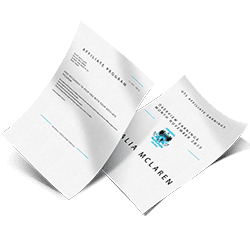 You must be wondering what good can come out of a translation service when you have nothing to get translated. Well, actually you can gain a lot by getting associated with UTS. Our affiliated members get to enjoy exclusive benefits, particularly if they are in the documentation business. Still clueless?
Let us explain how beneficial it can become for you just by becoming an affiliate of Universal Translation Services. You know how your internet service provider refer you to a certain technician, well, it's not always your problem that they care for, most of the times it's the commission. We are offering you the same opportunity to make money by just making a referral to UTS.
How to use our affiliate program
Please watch the video above which will explain how to register as an affiliate with us and how to use the affiliate platform. Registration is simple, all you need to do is to fill all the fields and click the Sign Up button. Once inside, you'll have several options to choose from. The first page will show you your referral code which you need to provide to your face to face customers. If you want to add your unique affiliate link to your website, navigate to the Ads tab where you will find a suite of banners you can use along with your affiliate link. Detailed stats are also available so you could see at any time how many of your clients have visited our website along with how many bought our services and how much you earned. Another tab will show you the payment history where you'll be able to see the payments sent to you in the past. You can also change your personal details in another tab along with your password if needed.
Start making money with our affiliate/referral program for translation services!
Believe it or not but our affiliate program is an excellent opportunity to earn money for every person who owns a website. If you are a tech savvy and an expert in digital marketing, here's your chance to earn a referral income by UTS and an additional 17% profit on every sale that originates from your website, blog, Facebook page, online magazine or any other social platform that you own.
In order to become our affiliate, you need to follow some simple steps. Just place a link to UTS on your website. The link could be a banner, an ad or a text which will direct the viewers to our website, Universal Translation services. Every time a viewer clicks on that link and use our translation services for certified translations, document translations, or any other translation service that we provide, you'll earn a commission from that sale.
You don't have to worry about choosing the right strategy to market our services. We offer our banners in different sizes and links with a special code that allows you to use them as our affiliate. We take pride in our translation services and particularly the diversity that we offer in multiple languages, so even if you are running a website in a language other than English, we can provide you banners in your desired language upon request.
How do I keep track of my sales and referrals?
Well, we know that this question was tingling on the tip of your tongue. The answer is here. We believe that transparency is the key element in all kinds of dealing and which is why we have developed a system of real-time statistics for all click-throughs and sales. Through our impeccable and reliable tracking software, our technical team keeps track of all your customer and referral activity. We deeply value you as our affiliate and we keep you in the loop so that you can ensure that you're getting what you have been committed and what you truly deserve.
Whenever a visitor clicks through to our site, a cookie identifies it as your customer. That cookie lasts for 30 days. If the visitor doesn't make a purchase on the first visit but returns and place an order within 30 days, we'll provide you with the committed share of our sale.
This is indeed a golden chance for social media enthusiasts and if you are one, you can send clients over to us through social media and can keep track of the activities such as sales, clicks, and referrals. You'll just have to register with us and we'll walk you through the details on how you can use our links, banners and other available options, simple and easy!
Not just that we provide special affiliate or referral codes to our affiliates who have no websites but can send us clients through word of mouth. The codes will secure your earning. And even after that, just to be on the safe side, we have the option for you to manually add your name in the affiliate program. For further details, you can always drop a question at our 24/7 customer support, or you can have a live chat with our affiliate manager on our website. You can even track your earnings.
Well suspicions embrace us every time we hear about an online opportunity but not this time. There is nothing to worry about. Our affiliate program is free, free of cost and free of risk, it's just a simple and easy way to earn a decent extra earning just by sharing some information, whether by site, social networking or just by spreading it across.
So, how do I join?
Join us today, first go through our agreement; you'll find a link to our online registration form at the bottom of the agreement. Simply click on it and follow the instructions on the form. Signing up with us will merely take 5 minutes. And that's it, you'll be a member.
Highly Effective Affiliate Program
Check out what some of our affiliates have to say about our program:
I got within 2 months an income of 5000 usd which is ongoing!

This is a totally different way of working as an affiliate!

This affiliate program is a serious way of building up your income with less efforts