German Translation Services
Universal Translation Services is a US-based translation company that provides certified German to English translation for immigration but also English to the German language (or any other language) for businesses looking to expand to new markets.
Translations from and into German
If you are an individual looking for certified German to English translation or a business looking for highly accurate German translation services we can help you. We use a full TEP process where different translators are working on translating and proofreading your translation so there is no room for errors. Our professional German translators are specialized in just about any field and will provide high-quality translations from and into German, for any purpose.
Competitive Rates
We always strive to provide you with some of the best rates for certified German translation services. While we may use translation memory software to offer you a cost-effective price, we promise that professional, human translators write all translations and never undermine the importance of quality. Regardless of sector or client type, we understand that price is often a sensitive issue, which is why we always offer you the best rates for professional German translation services.
Fast turnaround and 24/7 a
vailability
Through our state-of-the-art QA+ project management software, we can delegate and monitor any number of translators working on an individual project. Therefore, if your German translation requirement is urgent, let our certified translation team know, and we will drive to deliver within your deadline. If you have any sorts of queries, doubts or want to know more about our services, or looking for a translation quote, please feel free to contact us! We are 24/7 available to help you out.
The German language is considered among the world's imperative languages which makes it highly promising regarding the businesses, for German translators. It is recognized as the most generally spoken official language in the European Union. Globally there are approximately 105 million native German speakers, add to that another 80 million non-native speakers. It appears right after English and French among the most taught languages of the world. These figures confirm the importance of German.
Certified German to English translation
Are you looking for an official agency to translate your immigration documents? At Universal Translation
Services we can translate your immigration documents at reasonable rates depending on the type of certification needed. Immigration rules vary from nation to nation as do the certification types for translations. You will receive an official document confirming that a professional translation agency provided the translation.
Furthermore, our translation agency is backed up with ISO certification, which means that our team members adhere to the industry's rigid quality standards at all times. UTS is a certified translation agency: our Quality Management System was audited by a licensed certification body and found to comply with the ISO standards.
A certified German to English translation is a written document that has been translated from German to be used for formal purposes; the certification establishes a legal record attesting to the accuracy of the translation.
Certified translations are most frequently required by governmental organizations and agencies, as well as legal and medical entities.
Translation certification is necessary for official purposes where it is significant that the translation did not affect the original meaning of the source document. Documents that may require certified German to English translation include academic records, adoption papers, birth and death certificates, wills, customs and immigration documents, legal contracts, medical records, marriage and divorce certificates, financial records, real estate deeds, leases, and agreements, police records, and more.
This is a machine translation and is not perfectly translated. If you want to work with a professional translator, please
Get a 5 Minute Quote
.
© 2020 Universal Translation Services
German Translation for Business
If you're planning on moving to Germany or doing business in Hamburg or Berlin, you'll need accurate German translation services of all your necessary legal and business documents. With accuracy and rapid turnaround, Universal Translation Services should be your first choice.
Germany has great business potential, and people from all over the world who are looking forward to growing their businesses would love to do so in Germany. Though, the first step to assure success in business in a foreign country is to get all your required documents and certificates translated into German. These certificates and documents would cover all the needed legal documents and advertising elements among others. If you have a business website, it would be better to translate all the website content into German because the Internet is a highly efficient way of advertising any business. UTS provides certified German translation services for medical, technical, and legal documents.
The German to English translation team at Universal Translation Services serves as one of the best translation agencies in the industry, and if you are looking for either legal or technical German to English translations you can trust with your eyes closed, we are your choice. Whether you are looking for German texts to be translated into English, Italian, Spanish, French, or another language, we can help.
Searching for English to German Translation Services?
If you need English document translation into German, Universal Translation Services is the best place for you. We have worked very hard to choose the certified German translators with the highest control of the English language. They translate into German with a full understanding of all nuances of the original language. Their output is then edited and proofread by native German proofreaders.
Our experienced German translators will translate your English material promptly and expertly so that you can apply it to help your clients understand you, market to more users, or even reach more German speakers throughout the globe. Our translators will work with you to assure that our English to German translation services provides perfect results to ensure your reputation.
Our goal is always to translate precisely and on time, carrying the meaning of the original text when it comes to German medical and technical translations, but concentrating on the information rather than the form when we deal with marketing translations to provide fast turnaround German translation services that sell and at a competitive price.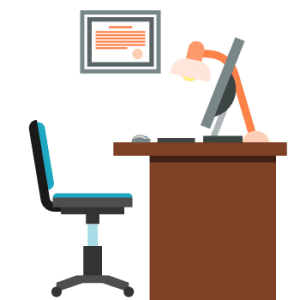 Why Germany is Amazing?
One of the biggest issues people have to face in life is not being able to study because of their financial status. Many social thinkers say that education should be free for everyone and rightly so because it is the thing that builds character. Without education, a person's life will never be complete, not to mention the opportunities they will lose if they didn't have a degree. But unfortunately, education is not free; in fact, it is quite expensive in some countries. In the US, people have to pay off college debt their whole lives. This isn't an ideal situation for most people and keeps them from achieving their goals in life.
However, there are a few countries that consider education a fundamental human right and provide it to their citizens free of cost. They know that if they managed to educate their citizens, it would benefit the country. The more educated citizens a state has, the higher its chances of becoming successful will be. Germany is one of those countries that understand the value of education and offer it for free to all of its citizens. Even non-Germans can study at a university for free. However, you will have to go through a detailed visa process. You will also have to handle the admission procedure.
German Translation:
Despite being the citizens of a very prosperous country, Germans immigrate to other countries from time to time. But whether you are a German who is trying to move to another place or you are someone who wishes to study in Germany, you will have to fulfill the requirements of the visa process. Like all other countries, the documents issued in Germany are written in the official language of the state. However, this language will not be accepted by a government body of a foreign state. This is why German translation is required, and you should be ready to find a translator in Germany if you wish to get accurate results.
Which Way to Go?
When applying for foreign immigration, some very important things must be kept in mind. Otherwise, you will create a mess that will be difficult to get out of. There are plenty of requirements that you must fulfill to make sure the process goes smoothly. Following these requirements is necessary if you wish to end up in the interview and get closer to becoming an immigrant. One of the requirements is the translation of the applicant's documents. Your records are written in the official tongue of your country and cannot be read by a foreign official who speaks a different language. This is why linguistic services are so important everywhere.
When you require linguistic assistance, you might search for the best German to English translator online to get suggestions. This is a good idea since most successful people have an online page, and you can get in touch with them through the platform and ask more questions. But there is a limit to the abilities of a German to English translator. You cannot be certain that they will be able to provide you with high-quality services. Although some freelancers are very efficient at their jobs, many of them are still inexperienced and can ruin the translation for you.
If you need the efficiency of a computer and the accuracy of a human translator, then choosing a company is the best way to go about it. Your project will be handled by a team of experts instead of a single professional. You will also get proofreading services in the same package. If you look for a linguistic expert on your own, you may not be able to find a native speaker. But good agencies only hire native translators, and that's how they become able to offer high-quality services.
What are the Benefits of German to English Translation:
There are plenty of ways in which this linguistic assistance can be useful for you. If you are a German businessman and wish to show your company's success reports to foreign investors, you can do so by getting those papers translated. With the help of German to English translation, you can apply for immigration without any hesitation. The embassy or immigration officer will be able to confirm that you are the person you claim to be. If you provide them with all the answers at the start, they will feel comfortable trusting you and, therefore, approving your application.
You can also apply for this linguistic assistance if you wish to get admission to a university in an English-speaking country. You will have to present a translation of your degrees and transcripts. It is only with the help of this service that you will be allowed to study at the place of your choice.
Communication problems would have meant something completely different if we had never discovered translation. It is with its help that we get to understand each other despite the linguistic barriers. Misunderstandings can be defeated with the assistance of accurate translation. But above all, it has allowed people to visit different places and get to know about the culture of distant lands. It has brought together people in the best way possible, and it isn't going to stop doing that in the future. All you have to do is find the right agency to help you with a linguistic issue; they will handle the rest and make sure you get the assistance you require.
Whenever looking for certified German to English translation services for immigration to the US or translation of business documents from and into German of great quality at low rates get in touch with us. Our project managers are always ready to answer your questions and to give you our free quotes.