Translation Services in Seattle
Our office in Seattle provides translation services for any purpose, from personal translation (certified or notarized for USCIS or university admission) to document translation for business, highly accurate translation services from and into any language, done fast and at a more than fair price, we are the translation company to come to.
Seattle reminds many people of Twilight but if you are not a fan of the vampire fantasy fiction, maybe you hear the name of this city and you think of the rain. Although the city does not get heave rainfalls often, a light drizzle approximately falls on 150 days a year. And once it starts, it stays for a long time. Do you know that there is a very famous active volcano near Seattle? Well, now you do. It is called Mount Rainier and it is mostly covered in snow. But these facts aren't the only interesting things about this place.
It has one of the best economies in the US. And the most remarkable thing about the place is the 0.0% income tax. There are a lot of famous companies that are based in this city and they attract those who are looking for jobs in various industries. Some companies even have more than 50,000 employees. From technology to the healthcare sector, you can find companies belonging to every industry in Seattle. But if you want to move here for good and your documents are not in English, you will need a translator. And UTS offers the best translation services in Seattle.
Any translation service you may need
Seattle translation services
Approximately 20% of the Earth's population speaks English. But if a business has its advertisements and website available in English only, it won't reach 80% of the Earth's population. To develop a wider audience for their products and services, each business needs authentic translations. Translations help businesses connect with people of different countries. They also help the bosses build rapport with native employees.
All the big business empires are built on the basis of trust and communication not only between the company and their customers but also between the employers and employees. No one can expect smooth communications in a big company with the help of just one language. For this reason, businesses are always in search of qualified and experienced translation services. Translators who not only know a language but also the culture of the people are fully equipped with the knowledge to translate one language into another. Because translation overall, and business translations, in particular, require a deep understanding of the culture of the target people.
The people of Seattle speak many languages which is why it is imperative for the businesses there to have translated versions of their advertisements and websites available at all times.
If you live in Seattle or anywhere in Washington state and need accurate translation services for business or certified translation for USCIS, you are welcome to visit us at our office or to order online.
Universal Translation Services Seattle
506 Second Avenue, Suite 1400, Seattle, WA, 98104
Or call us 24/7: (206) 336-3612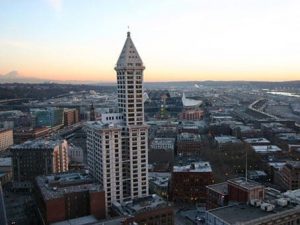 Certified translation services Seattle
Translation services have become abundant in the past few years, but because of that, it is hard to find a reliable translation service. You can even go with a less trustworthy provider when you need personal translations, but when it comes to official or business translations, you can't take a risk. The stakes are high in official translations, and one mistake can cause huge problems. Choose Universal Translation Services and you won't have to deal with mistakes, long waiting times or high prices.
When you apply for immigration to the U.S., the United States Citizenship and Immigration Services will requires you to submit a bunch of documents. If your documents, like your birth certificate, are in a language other than English then you will need to get them translated. USCIS accepts only certified translations of original documents. And when it comes to certified translations, only certified translators or translation agencies can provide them.
A certified translation is one who is reliable and authentic. If you submit a translation of your birth certificate that is not certified, your immigration application will get rejected. Seattle is a welcoming city, which is why a lot of people are trying to apply for immigration to the U.S. so they can settle down in Seattle. These people need good Seattle translation services so they can get certified translations of their documents to be submitted to the USCIS.
So if you are looking for a reliable Seattle translation agency or for certified translation services in Seattle, we are the complete package, and you won't get better rates or better translations from anywhere else.
Seattle document translation services
Universal Translation Services has opened its new office in Seattle because we want to help the people of Washington get through all their translation troubles without any hurdle. But it may be hard for you to trust us, so here are a few reasons why you should:
Professional linguists
We have a team of highly qualified and professional translators. Each of our translators has a thorough understanding of a language and is the perfect fit for translating your documents. Our translators have translated thousands of documents, and none of those documents have ever been rejected.
Low Prices
UTS offers you the best rates in Seattle for document translation services. We offer a special discount on large files containing more than 10,000 words. Our standard rate for business translations is as low as $0.10 per word. For certified translations, we offer $0.12 per word if your document has more than 200 words. For all documents under 200 words, the cost is $20 per page.
Available at any time
We are here for you 24/7 so if you have a query late at night or if you need a translation after midnight, don't hesitate to contact us. We will be glad to hear from you and assist you to the best of our ability.
No waiting times
When you send your document to some translation agencies, you will forget about it by the time you receive the translation. That won't happen with us. Even if you don't need the translation immediately, we don't take more than 24 hours to translate a document. We can also provide faster services if you are in an emergency.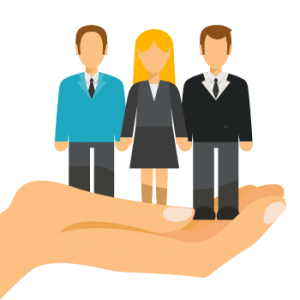 About Seattle
If your only knowledge about Seattle comes from the movie Twilight, that's alright. It does rain in Seattle on most days. But that doesn't mean that this city of 730,000 residents isn't vibrant when the sun is out. From the Space Needle to the Museum of Pop Culture, Seattle has many buildings and locations worth visiting.
Seattle is also the home of big companies like Microsoft and Amazon. These companies led to an economic revival for Seattle, and a lot of people moved to the city from 1990 to 2000 to test their luck. Seattle is also known for its rich music history. In the early to mid-twentieth century, it housed many jazz nightclubs. While in the latter half of the twentieth century, the alternative rock movement grunge was born in Seattle.
Although the majority of Seattle's population is White (69.5%), the city also has 13.8% Asians, 7.9% African Americans, and 6.6% Hispanics and as such, certified translation services for documents are needed in Seattle, and that is where we come in.
If you do not want to go to our aventura office
Whoever said that business strategies could only be learned through complex books and dedicated courses, had no idea that even pizza delivery service can give you the best of ideas. Didn't understand? Well, just like you save a number for ordering pizza, you can save 786-460-7267 and send all your translation queries and documents to us.
We don't want to force you to come to our office even if you are located in or near Seattle. You just have to tap a few buttons and ask whatever it is that you want to know about your translation project.
We reply to your texts instantly because we care for our customers and their priorities. And of course, you don't have to miss your favorite TV show or a friend's birthday party to reach us, this can be done right from where you are. So if your boss has asked you to get quotes for a project, don't worry about wasting time, just text us and get all you need.
If you are looking for certified, notarized, or business translation services in Seattle for documents or even websites, then look no further. Universal Translation Services with its professional translators and affordable rates is the translation company that can solve all your translation problems.