Translation Services in Seattle
Our office in Seattle provides translation services for any purpose, from personal translation (certified or notarized for USCIS or university admission) to document translation for business, highly accurate translation services from and into any language, done fast and at a more than fair price, we are the translation company to come to.
Seattle reminds many people of Twilight but if you are not a fan of vampire fantasy fiction, maybe you hear the name of this city and you think of the rain. Although the city does not get heave rainfalls often, a drizzle approximately falls on 150 days a year. And once it starts, it stays for a long time. Do you know that there is a very famous active volcano near Seattle? Well, now you do. It is called Mount Rainier and it is mostly covered in snow. But these facts aren't the only interesting things about this place.
It has one of the best economies in the US. And the most remarkable thing about the place is the 0.0% income tax. There are a lot of famous companies that are based in this city and they attract those who are looking for a new job posting every day in various industries. Some companies even have more than 50,000 employees. From Public transportation services to the healthcare sector, you can find companies belonging to every industry in Seattle. But if you want to move here for good and if English is not your Primary language or your documents are not in English, you will need a translator. And UTS offers the best translation services in Seattle.
Any translation service you may need
Seattle translation services
Approximately 20% of the Earth's population speaks English but it's not the official language of every country. This is why if a business has its advertisements and website available in English only, it won't reach 80% of the Earth's population. To develop a wider audience for their products and services, each business needs authentic translations and alternate language translation professionals. Translations help businesses connect with people of different countries. Without them, they can't create employee assistance programs, or list employee benefits for employees who speak a different language than English. They also help the bosses build rapport with native and eligible employees.
All the big business empires are built based on trust and communication not only between the company and their customers but also between the employers and employees. No one can expect smooth communications in a big company with the help of just one language. For this reason, businesses are always in search of qualified and experienced translation services. Translators who not only know a language but also the culture of the people are fully equipped with the knowledge to translate one language into another. Because translation overall, and business translations, in particular, require a deep understanding of the culture of the target people.
The people of Seattle speak many languages which is why it is imperative for the businesses there to have translated versions of their advertisements and websites available at all times.
If you live in Seattle or anywhere in Washington state and need accurate translation services for business or certified translation for USCIS, you are welcome to visit us at our office or to order online.
Universal Translation Services Seattle
506 Second Avenue, Suite 1400, Seattle, WA, 98104
Or call us 24/7: (206) 336-3612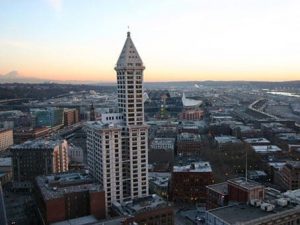 Certified translation services Seattle
English Translation services have become abundant in the past few years, but because of that, it is hard to find a reliable translation service. You can even go with a less trustworthy provider when you need personal translations, but when it comes to official or business translations, you can't take a risk, you need someone with the highest level of language experience. The stakes are high in official translations, and one mistake can cause huge problems. Choose Universal Translation Services and you won't have to deal with mistakes, long waiting times, or high prices. Our translators have professional translation skills.
When you apply for immigration to the U.S., the United States Citizenship and Immigration Services will require you to submit a bunch of documents. If the required documents, like a birth certificate or a death certificate, are in a language other than English then you will need to get them translated. USCIS accepts only certified translations of original documents. And when it comes to certified translations, only certified translators or translation agencies can provide them.
A certified translation is reliable and authentic. If you submit a translation of your birth certificate that is not certified, your immigration application will get rejected. Seattle is a welcoming city, which is why a lot of people are trying to apply for immigration to the U.S. so they can settle down in Seattle. These people need good Seattle translation services so they can get certified translations of their documents to be submitted to the USCIS.
So if you are looking for a reliable Seattle translation agency or certified translation services in Seattle, we are the complete package, and you won't get better rates or better translations in any other international company.
Seattle document translation services
Universal Translation Services has opened its new office in Seattle WA because we want to help the people of Washington get through all their translation troubles without any hurdle. We also believe in building healthy relationships on the community level and beyond.The good news is, if you possess some translation skills, we may have employment opportunities for you and who knows, you'd be the ideal candidate. Want more reasons to trust us? here are a few reasons why you should:
Professional linguists
We have a progressive team of highly qualified and professional translators. Each of our translators has a thorough understanding of their relative language pair and is the perfect fit for translating your documents, no document conflicts would occur, we promise. Our translators have translated thousands of documents, have awesome keyboarding skills, and none of their translated documents have ever been rejected. Our selection process is thorough and we provide an exciting environment with greater opportunities.
Low Prices
UTS offers you the best rates in Seattle for document translation services. We offer a special discount on large files containing more than 10,000 words. Our standard rate for business translations is as low as $0.10 per word. For certified translations, we offer $0.12 per word if your document has more than 200 words. For all documents under 200 words, the cost is $20 per page. We offer a wide range of certified translations.
Available at any time
Now you don't have to worry about your limited English. It also doesn't matter if you are a native American. If you have a translation requirement, we are here for you 24/7. So if you have a query late at night or if you need a translation after midnight, don't hesitate to contact us. Our customer service is incredible and we will be glad to hear from you and assist you to the best of our ability.
No waiting times
When you send your document to some translation agencies, you will forget about it by the time you receive the translation. That won't happen with us. Even if you don't need the translation immediately, we don't take more than 24 hours to translate a document. We can also provide faster services if you are in an emergency. However, this doesn't mean that'll affect our quality of translation.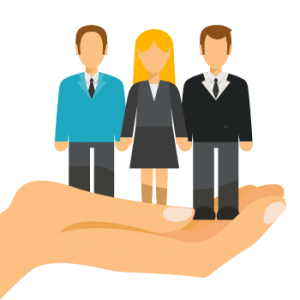 About Seattle
If your only knowledge about Seattle comes from the movie Twilight, that's alright. It does rain in Seattle on most days. But that doesn't mean that this city of 730,000 residents isn't vibrant when the sun is out. From the Space Needle to the Museum of Pop Culture, Seattle has many buildings and locations worth visiting.
Seattle is also the home of big companies like Microsoft and Amazon. These companies led to an economic revival for Seattle, and a lot of people moved to the city from 1990 to 2000 to test their luck. Seattle is also known for its rich music history. In the early to mid-twentieth century, it housed many jazz nightclubs. While in the latter half of the twentieth century, the alternative rock movement grunge was born in Seattle.
Although the majority of Seattle's population is White (69.5%), the city also has 13.8% Asians, 7.9% African Americans, and 6.6% Hispanics and as such, certified translation services for documents are needed in Seattle, and that is where we come in.
If you do not want to go to our aventura office
Whoever said that business strategies could only be learned through complex books and dedicated courses, had no idea that even a pizza delivery service can give you the best of ideas. Didn't understand? Well, just like you save a number for ordering pizza, you can save 786-460-7267 and send all your translation queries and documents to us.
We don't want to force you to come to our office even if you are located in or near Seattle. You just have to tap a few buttons and ask whatever it is that you want to know about your translation project. We ensure a quality translation every time, all the time.
We reply to your texts instantly because we care for our customers and their priorities. And of course, you don't have to miss your favorite TV show or a friend's birthday party to reach us, this can be done right from where you are. So if your boss has asked you to get quotes for a project, don't worry about wasting time, just text us and get all you need.
Can you translate your documents for USCIS?

You cannot translate your documents for USCIS even if you are fluent in English. You will need the help of a native expert for this task. You must find experts who are not only qualified but also have professional experience in translating immigration documents. Someone who can guarantee USCIS approval is worth hiring.

How do I translate a USCIS document?

If you need translations for USCIS, you cannot do them yourself. No matter how fluent you are in English, this isn't something you should try to handle yourself. You should do some research about translation service providers and find a reliable agency. Hand over your documents to them and they will provide you with accurate translations.

How do you know if a translator is certified?

Any translator can claim to be certified, but only 20% of applicants clear ATA's certification exam every year. So, it is better to be certain that a translator is certified before you hire them. If they have the seal from ATA with their language combination mentioned on it, then you can be sure that they are certified.

Is ASAP translate legit?

ASAP Translate has received positive reviews from its previous customers, which means it is a reliable service provider. However, what should be kept in mind is that ASAP Translate is not BBB accredited. BBB evaluates businesses and is a good way of learning about a company. You can get in touch with them ASAP to ask for samples and certifications to be certain about their work quality.
If you are looking for certified, notarized, or business translation services in Seattle for documents or even websites, then look no further. Universal Translation Services with its professional translators and affordable rates is the translation company that can solve all your translation problems.
Translation Services Seattle:
You may have seen Seattle in movies and TV shows, but in truth, the city has a lot more to offer than its big buildings and never-ending rain. It is an ideal place for coffee lovers as there are more than 2,000 coffee shops in the city. The more you explore Seattle, the more you will find things to love about it. However, due to the influx of immigrants, it has also become diverse like other places of the US. This is why its citizens require the help of linguistic experts from time to time.
You can search for Seattle translation and Bay area service providers on the internet to find reliable agencies. Once you compare their rates, you will be able to pick an agency that charges its clients fairly.
Translation Agency Seattle:
Every city has its own food service businesses, service providers, and linguistic services. As an outsider, you can count on the residents to guide you about the right service providers. But if you do your research, you will be able to come to a better conclusion because no one knows of your needs better than you. In Seattle, where you can find tech companies everywhere, you will have to do some research if you are looking for popular services in terms of translation offers.
Although there are many options available in the city, you will have to compare the performance of different agencies to make sure you are choosing the right one. You won't be able to make the right decision if you don't compare the rates of service providers too. This way, you will end up selecting only the best agency.
Certified Translation Seattle:
Can you get through college without submitting all of your assignments? You can't because that's not how college works. At every step of life, you must do things properly if you want them to work out for you. Whenever you do something half-heartedly, you will not be able to succeed at that. So, if you are applying for admission to a university or immigration, you can't submit your documents in their original language, you will have to get their certified translation too.
However, you don't have to search for a certified translator in Seattle, you just have to find an expert with relevant experience who charges their clients fairly. After getting their help, you can submit your application to USCIS without any hesitation.
Seattle interpretation services:
Even if you are not a big fan of technology, you can't deny the fact that it has changed our lives. It has made it easier for people to handle their day-to-day responsibilities. Most of us cannot imagine working without our computers. But there are certain limitations to the power of technology. For instance, if there is a linguistic barrier between two people who are trying to communicate on video chat, then their computer won't be able to help them. They would need the assistance of a human expert. You can get interpreter services in Seattle if you are facing a similar problem. Your life will become easier once you get an interpreter to help you. All of your meetings with foreign investors and clients will become simpler.
Seattle Immigration Translation:
If you move to a new city, your first objective would be to find people of your ethnicity. You would want to connect with those who speak the same language as you so you can communicate with them easily. Although it may not be possible for everyone if you are a Spanish speaker in the US then finding those who speak the same language as you won't be a problem. For example, there are various Spanish-speaking businesses in Seattle currently that would love to hire Hispanics. You can join them to get a family in the US and earn your livelihood at the same time. But you will have to fulfill the requirements of USCIS first by getting your documents translated into English so you can submit your immigration application properly.
Legal document Translation services Seattle:
What would you do if a big retail store sold you a fake product for the price of the original and refuses to refund you? The answer that every consumer should give is that they would go to court. Not a lot of people know this but consumers have a lot of rights. However, it is not easy to prepare a case against a company. In most cases, people have to gather evidence and prepare witness statements to win the case. And if one of the documents is in a foreign language then it must be translated first. However, the translation of a legal document can only be carried out by someone who has relevant experience. If the linguistic expert is not familiar with the workings of the legal world, they won't be able to assist clients.
Translation Jobs/Interpreter jobs Seattle:
In life, you can change your direction whenever you want. If you are not enjoying your field of work, you can change your profession. There is no point in fearing change when it is the only thing that can make you happy. Even if you are in your late 30s, you can still pick a new field. If you wish to join the language industry then you would be pleased to know that you can get a degree in translation in Seattle, Washington. Multiple schools in the city offer courses for both translators and interpreters. Once you get the degree and gain experience by volunteering at non-profit organizations, you can start looking for a relevant job posting.
Certificate translation to Spanish:
Do you wish to communicate with an audience to inform them about your new product and don't know which strategy to follow? Or maybe you are applying to Mexico for a visa and don't know what requirements you will have to fulfill? In both situations, you will have to get the help of a linguistic expert. They can help you to communicate with your audience. Only a native expert will know the cultural values and help you accordingly. You don't want to disrespect the culture of an audience you are trying to connect with. In Seattle, you can get a certified translation to Spanish if you reach out to the right linguistic expert. Once you explain your linguistic issue to them, they will know exactly what kind of service to provide you with.
Spanish Translation Services Seattle:
In a city that's home to some of the world's biggest tech companies, you can find many multilingual communities. But if you are running a business in Seattle, you will have to cater to the needs of these communities. However, you are not alone in this because we offer Spanish translations services in Seattle for the affordable rate of $0.07-$0.10 per word. You just have to reach out to us and one of our agents will explain the ordering process to you.
Russian translation Seattle:
There are a lot of Russians living in the US at the moment who don't enjoy the conspiracy discussions about their homeland. But they love America, which is why they accept those theories as jokes. For companies in Seattle that wish to communicate with their Russian audience, we are offering translation services at the cheap price of $0.07-$0.10 per word. You will get accurate translations completed by native experts. The finished project will be delivered to you within twenty-four hours.
Chinese translation services Seattle:
One of the biggest economic markets in the world is that of China. But its citizens that wish to escape the regime end up in different parts of the world. Many of them can be found in the US where they are trying to make an honest living and enjoy better facilities. If you are a company operating in Seattle that needs to connect with its Chinese-speaking audience then gets in touch with us. We will offer you high-quality services at only $0.07-$0.10 per word.
Arabic translation services Seattle:
If you think Americans need to learn Arabic only when they have to talk to go on overseas missions, then you can't be more wrong. The language is not only important for international businesses but also for companies in the US that wish to communicate with all sections of their target audience. If you require Arabic translations services in Seattle then reach out to us and we will provide you with accurate results for only $0.07-$0.10 per word.
Japanese translation Services Seattle:
It is not only the fans of anime and manga that are interested in learning Japanese. The language is very valuable in the business world and can break or make the future of a company. For the citizens of Seattle that require Japanese translation services, we are offering a special rate of $0.07-$0.10 per word. Not only will they get accurate results but also receive the completed project within 24 hours. They can also get urgent service without any extra charges.
Thai Translation Services Seattle:
Many tourists turn to Thailand every year to witness its natural and man-made beauty. But at the same time, many of the country's citizens turn to different regions of the world for better living conditions. For those that require Thai translation services in Seattle, our native experts are always ready to offer their assistance. By only paying $0.07-$0.10 per word, people will receive accurate translations within twenty-four hours of placing their order. They can also get the service in a couple of hours without any extra charges if they have an approaching deadline.
Italian translation services Seattle:
Italy was once the home of the Roman Empire, but even today, it is an important country of the world. However, it doesn't have the same kind of success that it used to have. This is why some of its citizens immigrate to different parts of the world. In Seattle, we offer Italian translation services to both individuals and companies so they don't have to face linguistic problems. In only $0.07-$0.10 per word, they can obtain accurate translations completed by native experts.
Interpreter Seattle:
The only way people can communicate with each other effectively is if there are no barriers between them. If the internet connection is not good, people won't be able to talk to each other easily. And if there is a linguistic barrier between the speakers, that will also keep them from communicating or start looking for office of interpreter services. In Seattle, you can get help from one of our qualified interpreters and get over the linguistic barrier easily. You can acquire our professional service at affordable rates too and choose the session timings yourself.