Marketing Translation Services
Universal Translation Services is proud to announce its accurate and fast marketing translation services. Covering more than 120 languages, translation experts at our company leave no stone unturned to make your translation perfect and accurate. As our services are reliable and authentic, customers can access our helpline which is accessible 24/7 to avail a free quote.
Why are marketing translation services important?
Presenting brands and services internationally is a marketing approach which can deliver amazing business benefits. In order to make any marketing campaign successful, companies need to understand consumer preferences and take over any cultural barriers as well. Using marketing translation services is yet another essential approach which can help brands to expand globally and take over new marketplaces in no time.
Although this type of translation is different from other categories of translation such as legal, business, medical and technical, it certainly needs to be accurate and correct in order to achieve marketing goals. Companies are always planning on delivering catalogues, advertisements and marketing brochures online which are supposed to be attractive and unique. In order to bridge the communication gap between companies and customers, translation of marketing documents is considered as the best approach to spread brand awareness throughout the world.
Translation services are designed to eliminate cultural barriers as customers can now choose from 120 different languages. It is important that the accuracy of every document is ensured along with better readability and understanding. Here at Universal Translation Services, we have skilled professionals who are always ready to handle your orders and deliver without compromising on quality and accuracy.
Why would you use one of the best translation companies around?
Quality work delivered every time
We are focused on delivering fast translation services without compromising on quality. Our professional marketing translators are always ready to take on any translation assignment regardless of the complexity. To make things manageable for our valued customers, our project managers make sure every instruction is followed and implemented as required. Before delivering the translation, our team of proofreaders and editors make sure there are no mistakes or errors left behind.
Our translators make a real difference
Unlike other translation providers available online, our professional translation experts will do everything to meet the expectations of our clients. Universal Translation Services has employed skilled translators who are always in search of better ways to improve their performance and quality of work. In order to make translations accurate and perfectly adapted to the target market, every order is double checked before delivering to avoid any confusion or mistakes.
Lower prices and speedy delivery
Your document goes through different translation phases before being ready to be delivered and despite that, we are able to deliver your translation faster and at a lower price. Our unique project management software gives us a live connection with our translators, which allows us to quickly assign the best linguists to your task, cutting out waiting times to a minimum. We are therefore able to deliver more, faster, and at lower rates, at the same great quality which made us a leading translation company in the US.
Take advantage of our highly accurate yet cheap translation services and give your company a real boost in the international market.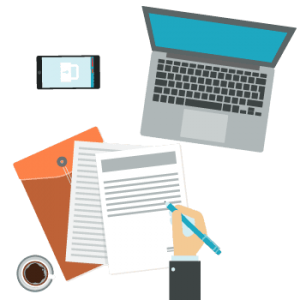 How does translation benefit brands and companies?
Marketing translation is used to overcome communication and language barriers between companies and brands internationally. As this process translates the text while retaining the original meaning of the document, the translation usually applies to catalogues, product descriptions, social media content and video scripts. By using the appropriate cultural references and phrases to convert the texts into other languages, our translation experts put in their best efforts to make the final translation valid and accurate.
A good translation can lead to better acceptance and encouragement amongst your target audience. As translation is supposed to read well and be fully understandable, a little slip or misinterpretation can result in complete failure in business promotion. In order to keep global marketing campaigns safe and profitable, it is important that the relevant documents are accurately translated and convey the same meaning in various languages.
There are a huge variety of marketing translation services offered by Universal Translation Services. Ranging from advertisement and promotional text translation to website translation, our customers can get business cards, press release and product catalogues translated as well. Apart from delivering authentic and localized document translation services, companies can avail several other translation services at lower rates. Being a part of the global economy makes it compulsory for every company to connect with clients all over the world for which choosing a reliable provider can yield amazing outcomes.
Benefits of translation and localization
Products sold internationally need to be promoted in the native language of each area to gain popularity in the global marketplace. Companies need to adapt their services and products to target audience, which is only possible is each item is marketed accurately. Translation and localization can help companies in improving their ranking and recognition internationally. In order to facilitate our valued customers in this regard, we are doing our best to deliver accurate and reliable marketing translation services.
With the help of our services, brands and companies can reach a wider audience all the while keeping their business opened up to international markets as well. Universal Translation Services is focused on delivering state of the art translations which can be availed in more than 120 languages. As most of the companies have specific jargons and technical texts, translation can be a beneficial approach to comprehend their services in different parts of the globe.
Enhance your brand reputation and consistency
Increasing the trustworthiness of any brand or company requires a lot of hard marketing effort. Turning readers into customers is the main focus of the translating marketing documents for which no mistakes or errors are acceptable. With correctly translated business documents, companies can effectively communicate with their clients and customers in order to make a strong market presence.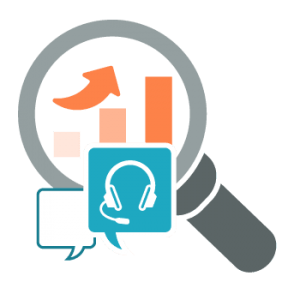 Why translation for business is highly needed today
In the old times, businesses were happy with the way they were, even if each had four customers in total. The reason behind that was simple; there was no alternative. Traveling to far off places was difficult, and that's why businesses stayed where they were, enjoying a little success or a little failure once in a while. Today, however, things are entirely different. Traveling is not a problem anymore. We have bullet trains and high-speed airplanes. Things get delivered to people quickly and efficiently. But even after the solution of the traveling problem, one problem persisted, and that is the language barrier. Businesses situated in one country didn't think of expanding to another country due to the language barrier. That problem remained an issue until translation agencies become abundant.
However, a business cannot survive in a new country if its translations aren't accurate. Inaccurate translations result in miscommunications and ultimately lead to losses. To prevent that from happening, only connect with a certified translation agency like UTS. Most services that provide translation for business make all kinds of promises but hardly deliver. Our experienced translators understand the need for businesses to reach out to new people and develop a rapport with them. We help businesses succeed in new territories with the help of our accurate translations. UTS vows to never let you down like other business translation services.
Using marketing translation services is a great way to spread business ideas, promote brands and services all across the globe. As they are supposed to be convincing and written with highest accuracy, choosing services from a reliable translation company can yield amazing benefits. We are proud to announce our unmatchable and standardized services which cover more than 120 languages. Furthermore, our expert translators make sure each document is translated as per the predefined standards and regulations. To avail a free quote or to chat with one of our project managers, customers who are in search of a reliable translation partner can contact us on live-chat, where a specialized project manager will always be available. You are also welcome to visit our offices at anytime.