Marriage Certificate
Translation Services
Marriage Certificate Translation Services for Immigration in United States
When you need to have your marriage certificate translated, you will need to contact a translation agency, see if they offer marriage certificate translation services and start with a quote. You need to know how the procedure is and how much the translation would cost. Our price for certified translations is $20 per page if the page has up to 200 words. If there are more words on the page, a price of $0.12 per word will be charged instead. We ensure same day delivery (could be longer just depending on the availability of the translator and the proofreader). There are different ways to get a quote. You can do that by email, through live chat or through our certified and notarized calculation quote tool which you can try here.
When you agree to the quote, the link for payment will be sent to you and after the payment is settled, the project manager will start finding the right translator and the right proofreader for your translation. This is all conducted through our special translation project management system. You will be informed of every step of your translation. After the translation is done, you will receive the certification stamped and signed together with your translation. That is it. Simple and fast and with the most competitive price you'll find on the Planet.
100+ languages
We have a live connection with over 2,500 professional translators which allows us to translate from over 100 languages into English.

ISO Certified
Universal Translation Services is an ISO certified company, which means we abide by the highest standards of quality. With us, you only get high quality translations!
Confidentiality
Your documents are safe with us as we maintain 100% confidentiality and request all our translators to sign a Non Disclosure Agreement before sending them any documents to translate.
Fast delivery
We deliver within 24 hours! Most of our certified translations are delivered to you by e-mail in 24 hours, depending on the availability of our translators and the source language.
Universal Translation Services has translated thousands of marriage certificates in the past years. We know exactly what USCIS is requiring and we follow their strict regulations. We have a 100% acceptance rate for all our USCIS certified translations.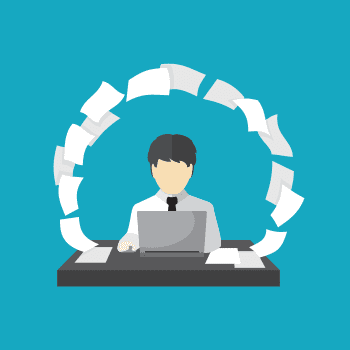 Marriage certificate translation at the lowest rates

A lot of government institutions require documents such as a marriage certificates to be translated for different purposes such as for immigration (USCIS) and possible for travel. Also, many embassies require having your marriage certificate translated for citizenship purposes.
We have a guarantee that the translation is going to be accepted 100 percent as we know what we are doing! Every day our customers rely on our translation services and they are happy with our work, which you can see by their reviews.
We also have the lowest rates you can find. If you need to use our marriage certificate translation services, it will cost you only $20 per page! Please note: the price is valid for pages having up to 200 words. If there are more words on the page, a price of $0.12 per word will be charged instead.
Marriage certificate translation sample

Due to general demand, we have added a marriage certificate translation sample so you could see how your translation will look like (click the image to see it in full size). Please note, this is just an example, as each country has its own template for birth certificates.
Here's in short what we do:
you send us a picture of your certificate
we transform the picture into an editable format
we extract the text and translate it
we send you a draft translation so you could check the names and the dates
once approved by you, we will add the translated text back into the original template
we certify the translation and send it to you
We follow the strict rules imposed by the USCIS, and all our certified translations come with guaranteed acceptance at any Immigration Office in the US.
Take advantage of our marriage certificate translation services and get guaranteed translations at the lowest rates in the US, in 24 hours or less. We have professional translators for just about any language so we are able to accommodate any need. Get in touch for your free quote now!