Marriage Certificate Translation
Marriage Certificate Translation Services for Immigration in United States
Where to get marriage certificate translation services for cheap?

When you need to have your marriage certificate translated to English, you will need to contact a translation agency, see if they offer marriage certificate translation services and start with a quote. You need to know how the procedure is and how much the translation would cost. Our price for certified translations is $20 per page if the page has up to 200 words. If there are more words on the page, a price of $0.10 per word will be charged instead. We ensure delivery in 24 hours (could be longer just depending on the availability of the translator and the proofreader). There are different ways to get a quote. You can do that by email, through live chat or through our certified and notarized calculation quote tool which you can try here.
When you agree to the quote, the link for payment will be sent to you and after the payment is settled, the project manager will start finding the right translator and the right proofreader for your translation. This is all conducted through our special translation project management system. You will be informed of every step of your translation. After the translation is done, you will receive the certification stamped and signed together with your translation. That is it. Simple and fast and at the most competitive price you'll find on the Planet.
120+ languages
We have a live connection with over 3,000 professional translators which allows us to translate marriage certificates or any other documents from over 120 languages into English fast and accurately.

ISO Certified
Universal Translation Services is an ISO certified company, which means we abide by the highest standards of quality. We are also members of the ATA. With us, you only get high quality translations!
Confidentiality
Your documents are safe with us as we maintain 100% confidentiality and request all our translators to sign a Non Disclosure Agreement before sending them any documents to translate.
Fast delivery
We deliver within 24 hours! Most of our certified translations are delivered to you by e-mail in 24 hours, depending on the availability of our translators and the source language.
Marriage certificate translation at the lowest rates
Universal Translation Services has translated thousands of marriage certificates in the past years. We know exactly what USCIS is requiring and we follow their strict regulations. We have a 100% acceptance rate for all our USCIS certified translations.
Have your marriage certificate translated to English in less than a day

A lot of government institutions require documents such as marriage certificates to be translated for different purposes, including for immigration (USCIS) and possible for travel. Also, many embassies require having your marriage certificate translated for citizenship purposes.
Whenever you need to have your marriage certificate translated to English, get in touch with us. We are online at any time, but if you don't want to order online, you can come see us in person at our translation offices in Miami and Aventura. Getting a quote or answers to your questions is easy, a project manager will be here to guide you at any time, including during the weekend. You can use the live-chat feature on our website at the time of your choosing.
The translation is carried out by professional translators and editors who are well aware of the legal requirements. Once done, the translation will look exactly like your original certificate, only translated, which you will receive by email along with our certificate of accuracy.
We guarantee that the translation is going to be accepted 100 percent as we know what we are doing! Every day our customers rely on our translation services and they are happy with our work, which you can see from the reviews we are getting.
We also have the lowest rates you can find. If you need to use our marriage certificate translation services, it will cost you only $20 per page, if the page is under 200 words, and most certificates are like that. Get in touch and have your marriage certificate translated to English in 24 hours or less!
Marriage certificate translation sample

Due to general demand, we have added a marriage certificate translation sample so you could see how your translation will look like (click the image to see it in full size). Please note, this is just an example, as each country has its own template for birth certificates.
Here's in short what we do:
you send us a picture of your certificate
we transform the picture into an editable format
we extract the text and translate it
we send you a draft translation so you could check the names and the dates
once approved by you, we will add the translated text back into the original template
we certify the translation and send it to you
As soon as we have received all of the relevant documents, the best-suitable translator will be assigned to your project. All you have to do is to send us a picture of our marriage certificate and we will transform it into an editable format to start with the procedure. Afterwards, our project manager will send you a final draft of translation to confirm dates and names.
Once everything has been confirmed from your end, the document will be certified according to the USCIS rules. Furthermore, each of our immigration translations comes with guaranteed acceptance at any Immigration Office in the US so that our customers do not have to overcome any problems in the future.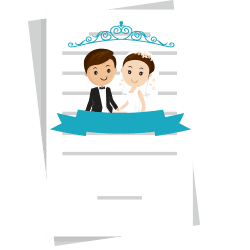 Is there a marriage certificate translation template I could use?

Personal documents are different from country to country. A birth or marriage certificate issued in Spain will not look the same as one issued in Germany or in the United States. There is no such thing as a marriage certificate translation template to speak of, and you will not be able to use one if you want a friend to do the translation for you.
What we do is we use your original document as a template. You send us an image of your marriage certificate, or a pdf file. We use specialized software to transform the image into an editable format, then extract the text from it and have it translated. Once the translation is done, we add the text back into the marriage certificate translation template we obtained in the first step, and save it as a pdf file.
So, the translation you get from us will look like your original, obviously, translated. Another document called the certificate of accuracy will be sent to you as well. You can send the two documents to USCIS by email, or you can print them out and hand them over in person. Both ways will be accepted, and our translations are done to their standard, so you will not have issues with your documents being rejected.
Take advantage of our marriage certificate translation services and get guaranteed translations at the lowest rates in the US, in 24 hours or less. We have professional translators for just about any language so we are able to accommodate any need. Get in touch for your free quote now!
Translation of non-English documents for USCIS
Translation of legal documents such as marriage certificates, immigration papers and educational records requires a high level of accuracy and reliability. As they are supposed to be attached along with other legal documents to proceed with your case, a minor mistake or error can lead to unwanted delays. Marriage certificate translation services are required when forwarding your case for immigration into the US for which choosing a reliable translation agency is beneficial.
Universal Translation Services has employed professional translators having years of experience in the translation of non-English documents. For immigration into the United States, applicants are required to submit a certified translation of their marriage certificates along with other documents. We guarantee the accuracy and originality of our translations and you can get a free quote through our helpline and get reliable services at lower rates.
Our immigration translation solutions are reliable, accurate and are done as per the standards set by USCIS. Universal Translation Services is known for providing translations having 100 percent acceptance rate. For the support of our valued customers, we have also placed a sample of marriage certificate translation, which can help them in learning more about the whole procedure. As each country has a unique template for birth, marriage and other legal certificates, you can talk with our project managers to learn more about what we can do for you.
NEW OUR ONLINE TEMPLATE SHOP, $15 PER CERTIFICATE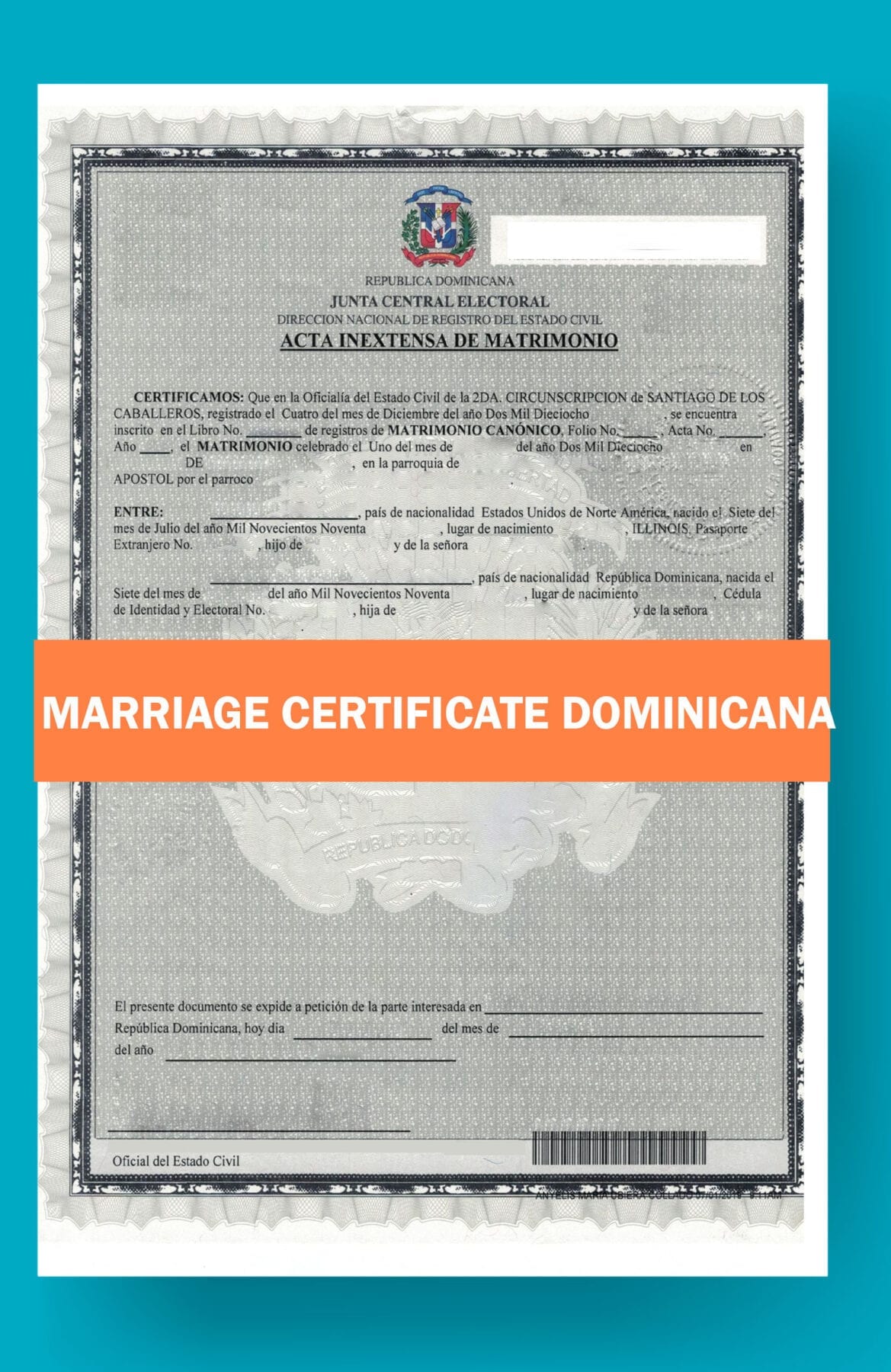 Most common questions about certified translation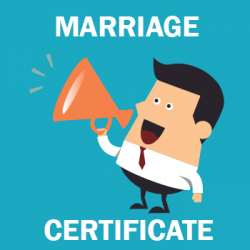 Where can I get my marriage certificate translated?

Although in theory anyone knowing the source language and English could translate a marriage certificate, it is best to use a professional translator or a translation company to get certified translation from. Mistakes in translation or in the certificate of accuracy may lead to having your translation rejected by the institution you are sending it to.
What does it mean to be a certified translator?

The definition of a certified translator depends entirely on the country you are in, as each has its own rules, except for the US and the UK, which don't regulate the activity of translators. In the United States there is no such thing as a certified translator, or one doesn't have to be a certified translator in order to provide certified translation for a marriage certificate for example.
Although USCIS does not specify anything about this, it is best that you get your translation done by a company instead of a freelancer as the company would surely know more about the USCIS requirements and would be able to provide the translation in the right format so it would be accepted my the immigration office.
Can a notary translate a document?

A notary isn't permitted to use their office as notary public to verify the correctness of a translation of a document. They may not act as a notary public and as a translator at the same time on the same document. So, a notary public may serve as a translator if he knows the languages; however, a notary may not notarize their own translation. If you need notarized translation we can help you with that too.
How to become a certified translator?

One of the routes is to follow a post-secondary degree in translation offered by a University. Get a professional certificate in translation from any other agency in your country. You can also choose a particular field and seek a certification in translation for that area. In any case, all universities and organizations have their requirements to get enrolled and most of the times they require a bachelor degree or previous working experience. By visiting them or going to their website you can more information that might help you understand the process and choose the best option for you.
If you are in the US, you can read more about how to become a certified translator here.
How to get your marriage certificate translated to English
As a translation service provider, Universal Translation Services has always been keen on supplementing the best quality translation services to our customers worldwide. Yet another thing, on which we emphasize as an enterprise, is customer care and satisfaction. And how would our customers be happy if they have to be apart from the love of their life?
So instead, we make it possible for them through our marriage certificate translation services. As in when they are applying for immigration in the US, we ensure that their marriage certificate is translated to English even if it was in Arabic or Chinese originally. We call this staying ahead of the task, and we advise our dearest customers to not jeopardize their emotional well-being while making such an important decision of their life and keep their marriage certificate translated to English in advance.
Marriage Certificate USA
We all have our dream destinations, the places we have always wanted to go to and explore. It is our deepest desire to travel to such places and discover new cultures. If you ever do get the chance to go to your dream destination, wouldn't you want to take your partner with you too? Of course, you would. A journey like this is a journey of a lifetime and it is not meant to be enjoyed alone. But to travel with your partner, you'll have to get your marriage certificate translated. For instance if you want to get a translation of marriage certificate USA rules state that it must be certified. In moments like these, we need a service that can be provided to us in short time and in affordable prices.
As for the certification, the translator creates a separate document in which he/she files some personal information and their sign. The document needs to be certified to avoid suspicion or any problems, and we can provide the best and most simple translations in the time assigned in cheap payments. Now you don't have to go through any complex processes to travel around and going to adventures with your companion is possible because we are here for you.
How Do You Translate a Marriage Certificate?
If you are wondering about the process that starts when you hand over your important document to a linguistic expert, then you should know it is a complicated one. Experienced professionals go through the record to get a general idea about it before they start working on the translation. They create a rough draft first and then review it to eliminate errors. When they are done working on the file, it is handed over to a proofreader, who checks for additional mistakes.
Should I Translate My Marriage Certificate?
When it comes to linguistic services, a lot of people think that they are simple and can be handled at home. Some wish to avoid spending money on linguistic problems and think they can handle these issues with the help of the internet. But unless you are a linguistic expert, you cannot translate your marriage certificate. You are not eligible to do it yourself. If you do it yourself, the document will get rejected by the authorities. Only an expert can provide you with a signed statement with their work to be submitted to the authorities; otherwise, it won't be a certified translation.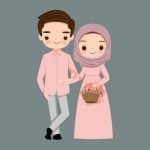 How Much Does it Cost To Get a Marriage Certificate Translated?
The amount you will have to pay for a translation depends on various factors. If you choose an independent expert, you may have to pay more. If you choose an agency that provides quality services and values its customers, you will be charged fairly. But some companies' rates also vary depending on the type of service you require. This confusion is why most people try to handle language problems themselves. But if you pick a good agency, you won't have to pay a lot of money to get the help you require. However, the word count will play a role in the final bill. You won't have to pay more than $20 for a page that has 200 words. If the words are more than 200, the rate will be $0.12 per word.
Can a Notary Translate a Marriage Certificate?
In some countries, a notary must witness the signature of the translator for the document to become certified. However, notaries aren't linguistic experts themselves. They cannot even verify the quality of a linguistic service. They won't be able to say whether or not a translation is accurate. So, notaries handling a marriage certificate is completely out of the question. They cannot do a translation of any kind. They have certain legal duties that fall under their level of expertise. But they are not familiar with the world of languages and will not be able to help you with your official documents. So, the best course of action will be to turn to qualified and trained linguistic professionals.
Getting your marriage certificate translation done into English is not as easy as it seems. The translation in itself may be easy, but the work involved in having the translation looking like the original takes time. While we have specialized translators in doing that, if you think of doing the translation on your own, you will not be able to make it as required, and may be rejected by the USCIS. Use our marriage certificate translation services and put your worries away.