A US Translation Company Can Help You!
A US translation company is certified in offering you all the services when it comes to translation. Translation Services can be for documents; a person who translates for you live is called an interpreter.
It is crucial that the right message be conveyed when it comes to document, website or brochure translation.
Our US translation company works with thousands of proven expert translators throughout the world. Our linguists work in a variety of languages and language pairs: English, French, Spanish, Portuguese, Italian, German, Dutch, Finnish, Danish, Swedish, Turkish, Greek, Arabic, Hebrew, Chinese, Japanese, Korean, etc.
Our translators are assigned to a project according to their expertise in the relevant language as well as their area of specialization (internet, software, medical, gastronomy, travel/tourism, business, etc.).
Universal Translation Services process: we have an in-house department dedicated to the selection, evaluation and management of our linguist network. We also have a dedicated team of specialists who personally provide training to our linguistics in any new CAT tools they have to use. If during their translation, the linguistics experience technical issues with their computer, our team can help them resolve the problem to avoid any delays in the delivery of the translation.
Quality and responsiveness are offered by Universal Translation Services, the US translation company
Thanks to our techniques of performance, our US translation company always supplies translation with high quality standards. All types of requests will be fulfilled by us, even the most challenging ones. For this reason, our clients have a high level of customer satisfaction always, in terms of excellence as to the service provided and the work relationship that is maintained throughout the process of the project. 100% of our clients would recommend us as being the best translation company.
Every UTS customer receives services from us in a personalized manner where a Project Manager ensures that each project, big or small, is given equal attention and that deadlines are strictly observed. Our Project Managers are responsible for using our distinctive quality assurance process that is broken down into 3 steps:
Professional Translators
Translation completed by a native speaker and proofread by a second linguist
Revision of Translation
Revision by another native speaker in your industry
Quality Assurance
Our Deadline Team will do a QA check which is a special test before sending the translation to the client.
We are the best translation company as we have the experience, a proper streamlined process, industry-leading technology and strict quality assurance programs in place to ensure top quality results every time. We have developed battleground-tested and mature translation methodologies to deliver technically accurate and culturally appropriate language services on a consistent basis. Be it terminology management, translation style guide development or translation memory harmonization, you can trust UTS to be the best of all of it.
Our Clients' Markets
We have close to 2 decades of experience in providing highly accurate and certifiable translations for any number of specialized industries. These include, but are not limited to High-tech, Bio-technical, Software, Internet Marking, Life Sciences & Health Care, Pharmaceutical, Medical Equipment & Clinical Diagnostics, Media, Marketing and Advertising, Website, Hardware, Telecom, Engineering & Design, Power & Energy, Manufacturing, Automotive & Aerospace, Construction & Architecture, Industrial, Consumer, Business, Insurance, Legal and Financial.
Our offices are open 24/7
We think it is crucial to offer, besides the highest quality services, the possibility to be available at no additional cost during evenings and nights and even on weekends. It is important to be flexible to make sure that we can assist you at any time and any moment during the week. That is why our team of translators and project managers are available during the day and night and on weekend evenings. Our US translation company offers this service for the same price, there are no additional costs, and the quality of the service remains the same.
Our prices
Simply put, we offer the most competitive pricing in the industry. Our single standard, low rates make it easy for you to see the savings you generate for each of your translation projects. Hence, with such experience and strict quality control standards, UTS makes it as one of the best translation companies in USA.
The demand for translation is increasing in the USA, especially visible in the following sectors
Translation for education
Translation is important for students, but also for teachers who are studying foreign languages, researching on any foreign subjects or maybe learning foreign literature. Such students often require translators to get a proper understanding of the article, poetry, case study or story etc.

Translation for immigration
Individuals wanting to immigrate in the United States need to have certified translation of their documents: birth certificates, marriage certificates, divorce documents as requested by the USCIS. And this is something we also provide: certified translation for USCIS for any personal document at the lowest rates in the US.
Translation for business
On the other hand, translation services are needed by the business world as well, as a translator plays a significant role in product marketing and supplying jobs. With the increasing number of American companies expanding to foreign lands where the language is different, the need for professional document translation services has increased.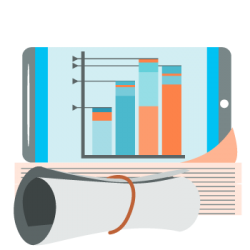 Well luckily, companies like us offer the best quality of translation services in scores of foreign languages. Approaching a US translation company is not a tough job at all. The people who need to get anything translated just have to upload the content online and provide all relevant information where they will be connected with an expert in the respective field, who can discuss the details with the client and come up with the desired outcome as per the client's wishes. Here at UTS, we make sure that the most suitable and experienced translator will take responsibility and accomplish the job within the deadline.
Universal Translation Services provides premium translation services and is trusted by leading companies from around the world. UTS disrupts conventional language services to deliver exceptionally fast and high-quality human translations anywhere and anytime. UTS is among the leading translation agencies in the USA which offers a full-cycle translation and localization service package, which ensure the highest quality of translation and perfect workflow (e.g. proofreading and quality control, Translation Memories, a team of selected linguists working on a project, personal Account Manager, etc.).
The advantages of using the best translation company in USA
Business translation is the most widely used translation type in today's age. The need to reach the potential clients has given rise to the process of localization. The businesses and big brand names that we often hear about today wouldn't have reached that high up had it not been for the localization and internationalization altogether. These tactics are used for escalating sales and the consequent profits.
UTS being the best translation company in USA offers its services in the business category as well. Our translators are well-versed in cultural nuances and well aware of context at hand. This gives them the ability to translate the content in close accordance with the target language.
At UTS we offer our business services to large business corporations
We also offer our translation services to Small and Medium business enterprises (most of whom have now become large business organizations)
At UTS you get our professional services for software solutions and multilingual websites
We also offer 24/7 live-chat support
Secure dealing of content, ensuring confidentiality
Services at extremely competitive rates
Are all translation companies in USA members of the ATA?
Translation companies in USA are far and wide. Every state has quite a lot of translation agencies that focus on official, corporate and personal translations. Translation is a lucrative profession in the United States and is here to make communication easy.
The credibility of a translator is of great significance in the United States. That is why; the United States has various translation associations, the largest one being the American Translators' Association. This association takes care of making sure that the translators are qualified to translate. The translator is tested separately for every language pair. If you want to be a certified translator in a new language, then you will have to apply again to pass the test in that language pair. Although the ATA membership is not mandatory, it is preferred.
The reason for this scrutiny is that translators are earning medium wages and making a good living. They are best serviced with regular testing and quality maintenance. That is why some translation companies in USA get a membership with the ATA. It means that they have proved their capability as translators. Universal Translation Services is a certified translation agency and an active member of the ATA.
Why Choose A US Translation Company?
We understand that choosing one of the best translation companies in the USA is a challenging task because there are many different online providers and several of them are inexperienced and offer poor quality services.  To help you with your conclusion, we have provided some information below about our company's specialty:
Specialization in over 120 languages
Subject matter experts and specialist translators
Implement TEP Process
No need to pay for overheads
One-stop shop for multilingual projects
Full range of services
Native-speaker translators
Discounts on repetitive texts and long-term projects
Translator evaluation and performance monitoring
Responsive managers with translation experience
Two heads are better than one
A bespoke project management system
Proven professional translators
24/7 availability
Rapid turnaround for urgent projects
The primary advantage of using the services of our professional translation agency is the higher probability of obtaining a quality product at lower rates. At Universal Translation Services we strive to work closely with you to understand your requirements and create a customized solution to meet them. The premium we put on communication with you enables us to respond quickly to your requests and offer you with precisely what you need, exactly when you need it.