Translation Services in Los Angeles Commerce
Professional translation services are highly searched in Los Angeles Commerce: companies need translation for business documents and individuals are looking for certified translation for USCIS, and no matter what you're looking for, we are the translation agency you can trust for all your linguistic needs.
3 reasons to use our services
We translate any document

If you were looking for accurate document translation services in or around Los Angeles at a fair price, get in touch. We translate any document, in any field, from and into any language, for business or for immigration.
The lowest translation rates

We blend technology with human translators and we are able to cut out dead times thus allowing us to deliver higher quality and faster translations at a lower price. We sport the lowest translation prices in LA.
Fast and reliable services
If you need translation in a hurry, we are probably the fastest translation agency in Los Angeles. We are available around the clock and can deliver in 24 hours or less without charging any extra rush rates.
Translation services in Los Angeles Commerce
It is a good thing that humans learned the art of translation. It is true that there are a few things that can get lost in translation, but at least it helps to convey meaning. Without translation, the world would have been a terrifying place because when you can't understand someone, you fear them and when you fear someone, you harbor negative feelings for them. Wars ended with the help of talks. Now imagine that without translation. Translation enabled humans from all over the world to understand each other despite the difference of language. Social media websites' translate feature may not be the most accurate way to translate something, but it is the first step towards a future where everyone will be able to understand each other easily.
Running a business is pretty tough. You have to worry about the expenses, the annual profit and loss, and your employees. But when your business keeps booming, and you start to think about expanding it, then you will have to worry about some other things too. For instance, you will have to understand the target audience, their culture, and their language so that you can advertise your services to them in the best way possible.
Translation for business is not only important for advertising though. When you employ people in another country, you will have to prepare your business reports for them in their native language. This will not only improve the morale of your employees but also help them to run their campaign for the company in a more efficient manner. You cannot afford to have any mistakes in business translations. Think of it this way: you can make typos intentionally when talking to your friends on texts, but you cannot do that when you are writing your term paper. So when you need translations for your business, you must only go with the best translators from a well-known translation agency.
Our office in Los Angeles Commerce is open around the clock and our staff is ready to deal with any request for document translation services, regular, certified or notarized, and will give you the best rates on the market.
Universal Translation Services Los Angeles Commerce
Commerce Corporate, 5800 S. Eastern Avenue, Suite 500, Commerce, CA, 90040
Or call us 24/7: (323) 283-8620
Our office in Los Angeles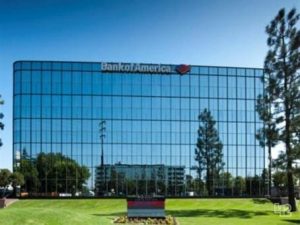 Certified translation services Los Angeles
There is nothing wrong with chasing after the American Dream. The world may have gotten pretty bleak, but there is no reason why you should stop dreaming. So if you want to apply for US immigration, then you should. But it won't hurt to be fully prepared before you send in your application. The United States Citizenship and Immigration Services (USCIS) have a very strict procedure of analyzing documents of applicants. One mistake can make them reject your application. So make sure you don't make any.
You will need to submit your personal documents like your birth certificate with your immigration application. But if you are born in a country where the official language isn't English, then you will have to get your birth certificate translated to English for it to be accepted by USCIS.
When it comes to translation for immigration to the US, a simple translation won't be helpful. You will need certified translation services provided by a certified translator or agency in Los Angeles. You won't need certified translations for USCIS but for any other official purposes as well. The reason government departments accept certified translations is that they are accurate and do not have a single error in them.
You may be searching for the best certified translation services Los Angeles if you want to move to the US but don't fall prey to the services that promise to provide certified translations but don't keep that promise. Get in touch and order from us USCIS certified translations which are guaranteed to be accepted, at only $20 per page (pages under 200 words) or $0.12 per word – the lowest price you can find in or around LA.
How do I translate an entire document?

You can get the translation of an entire document on Google Translate. But it won't be useful for official purposes. In order to get an accurate and official translation of an entire document, you should find a reliable and qualified linguistic expert. The translation provided by an expert can be submitted to authorities without any hesitation.

How do I translate a text file?

You can get the translation of a text file by getting in touch with qualified experts. A software may not support every format, but a reliable agency will handle all types of documents easily. You can send your text file to them and they will forward it to one of their qualified experts for translation.

Can I translate my own documents?

If you need the translation of your documents for personal reasons, you can handle the task yourself. You can also get help from Google Translate. But if you need the translation of official documents for immigration, you cannot do it yourself. You will have to get in touch with experienced translators and ask for their help.

How do I translate a printed page?

In order to translate a printed page, you will have to change its formatting first. But you don't have to do it yourself if you hire a reliable and popular agency. Although there are some linguistic experts who don't handle formatting issues themselves, good agencies provide such services free of cost. They also provide translations in the format of client's choice.
Los Angeles Commerce translation agency
If you want to work with the best Los Angeles Translation Agency, then get in touch with Universal Translation Services today. We have translated thousands of documents with 100% acceptance rate. Here is why you should choose us:
We are available whenever you need us to be: Whether it is 3 AM on a weekday or 8 AM on a Sunday, we will be here to answer all of your queries and to provide you with the best translations.
The best rates: Our translation rates are unmatchable. We do standard translations at the low rate of $0.10 per word, and for certified translations, we will charge you $0.12 per word. And if you have large documents of more than 10,000 words, we will offer you a special discount on the rate.
Quick service: Our turnaround rate makes us a favorite among our clients. We do translations within 24 hours. And if you require a translation even sooner than 24 hours, we can do that too.
Qualified translators: All translators that work with us are highly skilled and trained. Each of them understand the languages and the associated cultures well enough to carry out great translations.
Whether you are a company looking for business translator or an individual looking for certified translation services in Los Angeles we are the agency that can help you no matter what language combination is required.
About Los Angeles
Los Angeles reminds most people of the Hollywood sign and the entertainment industry. Why shouldn't it? Los Angeles is the place where people's fates change, and their dreams come true. It is the city those with a passion in their hearts turn to. Hollywood has made Los Angeles pretty glamorous and shiny. But the city is not limited to the motion pictures. It also has 841 museums and art galleries. The city also hosts more than 1000 theatrical productions every year.
The second-most populated city in America, Los Angeles is home to 13.1 million people. People from more than 140 countries live in the city and speak 124 different languages. The racial makeup of Los Angeles is made up of 48.5% Hispanics, 11.3% Asians, 9.6% African Americans, and 28.7% Whites. Such a heterogeneous population means that it is impossible for the citizens of Los Angeles to survive without having access to certified translation services and this is why we have an office in the area.
Translation Services Los Angeles:
If you are looking for high-quality translation services Los Angeles then you need to look no further. You can get any kind of linguistic assistance from experienced professionals. From notarization to certification, there is no service that you won't be able to find in the city of dreams. It is the place where impossible becomes possible, which is why you don't have to worry about finding the right expert for a translation project.
Whether it is the immigration process that you need to get through or you are applying for a job as a foreign national, you won't have to worry about your documents being in a language other than English. You can get the right kind of assistance and get through any linguistic barrier with ease.
Translation Agency Los Angeles:
Every city has its unique personality and a characteristic that becomes its defining feature. Whether through movies and TV shows or the internet, you must know Los Angeles as the city where people go to turn their dreams into reality. But that doesn't mean that it doesn't have other things to offer to its citizens. Even foreigners can get the help of experienced professionals whenever they encounter any problem.
If you think finding a reliable translation agency Los Angeles is going to be a problem, then you can't be more wrong. However, you will have to do research to find the one that can provide you quality assistance at affordable rates. You can ask the internet for suggestions and then pick the one with the best reviews.
Certified Translation Los Angeles:
Whenever you want something that's harder to achieve, you will have to work quite hard for it. If you don't put in effort to achieve your goals, you will stay miles away from your reaching your destination. For many people, immigrating to the US is a dream that they have been working towards for years. But it is the process that involves many steps and one of them is getting the certified translation of your personal documents.
However, it isn't the kind of service that you can get from the internet or ask your bilingual friend to provide you. You would need qualified experts for the job if you need certified translation Los Angeles. If you look up different agencies online, you can compare their rates and read reviews left by their previous clients to find out which one will be able to assist you.
Video Interpreting Los Angeles:
There are many mediums of information these days. For companies, the most useful medium is the one that can keep the attention of their target audience for the longest amount of time. They use all kinds of tactics to make their content more interesting. Everyone knows that visual medium is more entertaining for the audiences, but the differences in people's languages can render it useless. However, if a company can hire professionals for a solution then they can connect with their target audience easily. With the help of video interpreting Los Angeles, you can transform your video content and make it suitable for different audiences. This way, you won't have to come up with a different strategy for each group of viewers.
Los Angeles Immigration Translation-USCIS:
If you are thinking of changing your life forever by immigrating to the US, you would also be facing a lot of stress related to the matter. Nothing in life worth having can come easily. Until you work hard for it, you won't be able to turn your dream into reality. Although the process of citizenship can be complicated, if you follow all the rules and regulations, you will be able to get through it easily. One requirement that everyone has to fulfill is to get their documents translated. In Los Angeles immigration translation-USCIS is offered by many qualified professionals. You will have to find the right one by doing your research and comparing reviews. Also make sure that you pick the one with the affordable rates.
Legal document Translation Los Angeles:
If you think that legal jargon is only complicated to you then you would be wrong. Even professional lawyers have to study regularly so they can learn new terms and keep themselves up to date about their field. This is the only way they can win cases. But they are not the only ones who have to keep themselves up to date about the field, a linguistic expert working with legal documents has to do the same. Whether it is the statement of some other file, legal document translation Los Angeles can be ordered by getting in touch with the right professionals. You will get the completed project delivered to you within twenty-four hours at affordable rates if you pick a reliable agency to help you out.
Translation Jobs Los Angeles:
Not everyone gets to work in the industry of their choice, but that doesn't keep people from trying. And no one should give up easily when they are in the city of dreams. It is true that the job industry is struggling and it can be difficult to find a good opportunity, but if you keep on looking then you will come across a nice position. You don't have to feel hopeless if you are looking for translation jobs Los Angeles, because there are plenty of good opportunities there. You can get in touch with different agencies to see who is hiring. Once you have gotten a list of names, you can compare the facilities they are offering their employees to figure out which one you should join.
Spanish Translation Services Los Angeles:
High-quality and low price rarely show up in the same sentence anymore but they can if you find the right translation agency for linguistic assistance. if you require Spanish translation services Los Angeles then you would be surprised to know that you can get quality assistance starting at $0.07 per word. Even if you require a special service, the price won't go higher than $0.10 per word. So, what are you waiting for? Order a translation today.
Russian translation Services Los Angeles:
You may have trouble finding someone from your homeland in the busy streets of Los Angeles but you can rest assured that you will be able to connect with a linguistic expert whenever you need their assistance. And what's amazing is that you can get Russian translation services Los Angeles in just $0.07 to $0.10 per word. Even if you require some special service or an urgent delivery, you won't have to pay more than $0.10 per word.
Chinese translation services Los Angeles:
Those who can speak and write Chinese will tell you that it is easy because it does not have any alphabets and its characters are simple. But in truth, it is one of the most difficult to learn vernaculars in the world. However, if you need linguistic assistance for it, you can count on the help of experts. If you require Chinese translation services Los Angeles then you can order at our website today. You will get high-quality assistance at only $0.07 to $0.10 per word.
Arabic translation services Los Angeles:
Do you require the translation of a text or your birth certificate to get through the immigration process? In any case, finding the right expert is very important. With their assistance, you can get the right kind of service at affordable rates. If you need Arabic translation services Los Angeles to get through the immigration process and don't want to waste a lot of money then place your order today. You will only have to pay $0.07 to $0.10 per word.
Japanese translation Services Los Angeles:
It is impossible for a city as full of life as Los Angeles to not have speakers of multiple languages. However, for those stuck with a linguistic problem, finding the right expert can be difficult. The abundance of choices can also make it difficult for them to pick the right option. But if you want to make sure that you end up making the right decision then you should read the reviews left by previous clients of agencies to learn more about them. You can also get quotes from companies and compare their rates. This will help you with picking the name that won't be charging you unfairly. We can offer you high-quality Japanese translation services Los Angeles at affordable rates and you will get your project within twenty-four hours.
Thai Translation Services Los Angeles:
It is about time that we stop viewing countries as tourist destinations only. Thailand has a lot to offer to those that love cultures and traditions. The country's unique lifestyle makes it a fascinating place for everyone. But the best way to learn more about it is through its citizens. If you live in a famous city, you might come in contact with them eventually. Many people are in need of Thai translation services Los Angeles because they wish to immigrate to the US and their vital records stand in their way. But with the help of our experts, they can easily get over the linguistic barrier and apply for their immigration without any hesitation. So, don't waste your time and request a translation today.
Italian translation services Los Angeles:
It is only recently that people from Asian and Latin American countries have started immigrating to the US. For a long time, and especially after the World Wars, it was Europeans who were turning to the US so they can live a better life. Even today, many Europeans apply for US immigration every year. So, if you are in need of Italian translation services Los Angeles, you can rest assured that you aren't the only one. And the high demand means that there are multiple agencies offering assistance to people. You can get in touch with us today to get a free quote. If you are satisfied with the rate, our experts will start working on your project straight away and deliver the finished task to you within a day.
If you are in need of notarized, certified, legal, or business translation services in Los Angeles Commerce, contact us today and enjoy getting highly accurate translations for business or certified translation of any personal document at the lowest rates an agency could provide!