Translation Services in Los Angeles Commerce
Professional translation services are highly searched in Los Angeles Commerce: companies need translation for business documents and individuals are looking for certified translation for USCIS, and no matter what you're looking for, we are the translation agency you can trust for all your linguistic needs.
3 reasons to use our services
We translate any document

If you were looking for accurate document translation services in or around Los Angeles at a fair price, get in touch. We translate any document, in any field, from and into any language, for business or for immigration.
The lowest translation rates

We blend technology with human translators and we are able to cut out dead times thus allowing us to deliver higher quality and faster translations at a lower price. We sport the lowest translation prices in LA.
Fast and reliable services
If you need translation in a hurry, we are probably the fastest translation agency in Los Angeles. We are available around the clock and can deliver in 24 hours or less without charging any extra rush rates.
Translation services in Los Angeles Commerce
It is a good thing that humans learned the art of translation. It is true that there are a few things that can get lost in translation, but at least it helps to convey meaning. Without translation, the world would have been a terrifying place because when you can't understand someone, you fear them and when you fear someone, you harbor negative feelings for them. Wars ended with the help of talks. Now imagine that without translation. Translation enabled humans from all over the world to understand each other despite the difference of language. Social media websites' translate feature may not be the most accurate way to translate something, but it is the first step towards a future where everyone will be able to understand each other easily.
Running a business is pretty tough. You have to worry about the expenses, the annual profit and loss, and your employees. But when your business keeps booming, and you start to think about expanding it, then you will have to worry about some other things too. For instance, you will have to understand the target audience, their culture, and their language so that you can advertise your services to them in the best way possible.
Translation for business is not only important for advertising though. When you employ people in another country, you will have to prepare your business reports for them in their native language. This will not only improve the morale of your employees but also help them to run their campaign for the company in a more efficient manner. You cannot afford to have any mistakes in business translations. Think of it this way: you can make typos intentionally when talking to your friends on texts, but you cannot do that when you are writing your term paper. So when you need translations for your business, you must only go with the best translators from a well-known translation agency.
Our office in Los Angeles Commerce is open around the clock and our staff is ready to deal with any request for document translation services, regular, certified or notarized, and will give you the best rates on the market.
Universal Translation Services Los Angeles Commerce
Commerce Corporate, 5800 S. Eastern Avenue, Suite 500, Commerce, CA, 90040
Or call us 24/7: (323) 283-8620
Our office in Los Angeles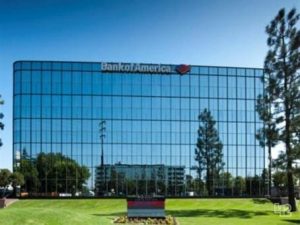 Certified translation services Los Angeles
There is nothing wrong with chasing after the American Dream. The world may have gotten pretty bleak, but there is no reason why you should stop dreaming. So if you want to apply for US immigration, then you should. But it won't hurt to be fully prepared before you send in your application. The United States Citizenship and Immigration Services (USCIS) have a very strict procedure of analyzing documents of applicants. One mistake can make them reject your application. So make sure you don't make any.
You will need to submit your personal documents like your birth certificate with your immigration application. But if you are born in a country where the official language isn't English, then you will have to get your birth certificate translated to English for it to be accepted by USCIS.
When it comes to translation for immigration to the US, a simple translation won't be helpful. You will need certified translation services provided by a certified translator or agency in Los Angeles. You won't need certified translations for USCIS but for any other official purposes as well. The reason government departments accept certified translations is that they are accurate and do not have a single error in them.
You may be searching for the best certified translation services Los Angeles if you want to move to the US but don't fall prey to the services that promise to provide certified translations but don't keep that promise. Get in touch and order from us USCIS certified translations which are guaranteed to be accepted, at only $20 per page (pages under 200 words) or $0.12 per word – the lowest price you can find in or around LA.
Los Angeles Commerce translation agency
If you want to work with the best Los Angeles Translation Agency, then get in touch with Universal Translation Services today. We have translated thousands of documents with 100% acceptance rate. Here is why you should choose us:
We are available whenever you need us to be: Whether it is 3 AM on a weekday or 8 AM on a Sunday, we will be here to answer all of your queries and to provide you with the best translations.
The best rates: Our translation rates are unmatchable. We do standard translations at the low rate of $0.10 per word, and for certified translations, we will charge you $0.12 per word. And if you have large documents of more than 10,000 words, we will offer you a special discount on the rate.
Quick service: Our turnaround rate makes us a favorite among our clients. We do translations within 24 hours. And if you require a translation even sooner than 24 hours, we can do that too.
Qualified translators: All translators that work with us are highly skilled and trained. Each of them understand the languages and the associated cultures well enough to carry out great translations.
Whether you are a company looking for business translator or an individual looking for certified translation services in Los Angeles we are the agency that can help you no matter what language combination is required.
About Los Angeles
Los Angeles reminds most people of the Hollywood sign and the entertainment industry. Why shouldn't it? Los Angeles is the place where people's fates change, and their dreams come true. It is the city those with a passion in their hearts turn to. Hollywood has made Los Angeles pretty glamorous and shiny. But the city is not limited to the motion pictures. It also has 841 museums and art galleries. The city also hosts more than 1000 theatrical productions every year.
The second-most populated city in America, Los Angeles is home to 13.1 million people. People from more than 140 countries live in the city and speak 124 different languages. The racial makeup of Los Angeles is made up of 48.5% Hispanics, 11.3% Asians, 9.6% African Americans, and 28.7% Whites. Such a heterogeneous population means that it is impossible for the citizens of Los Angeles to survive without having access to certified translation services and this is why we have an office in the area.
If you are in need of notarized, certified, legal, or business translation services in Los Angeles Commerce, contact us today and enjoy getting highly accurate translations for business or certified translation of any personal document at the lowest rates an agency could provide!