Top 10 Apps That Are Available For Cantonese Translations
From medical science to business management, there is nothing in the world today that hasn't benefitted from technological advancements. Can you even imagine companies managing to advertise their services and products without the help of the internet? You may think that online ads don't help much with sales but they are the best way to reach out to the people who spend most of their time on the internet. These people either don't watch TV at all or only turn it to log in to their Netflix and binge their favorite show. This is why it is impossible to think that they can learn about a new service from TV commercials.
The internet is extremely beneficial from the perspective of the public too. We don't have to spend money on newspapers anymore because Twitter brings all the news to us instantly. We don't have to stand in queues to pay the bill, we can easily do it from our phones while lying on the couch in our pjs. We don't have to leave the house for grocery shopping anymore because we can get everything online and it will be delivered on our doorstep. All of these benefits of the internet, and particularly of our smartphones, has made people completely dependent on their devices.
Whenever we are dealing with a new problem, we turn to our phones for its solution. We expect them to help us get through everything. App developers have also strengthened our belief in our phones by making apps for almost everything. This is why when someone is traveling and they require help with the language of a foreign land, they expect help from their phones. They want apps that can interpret different languages on the go so they can communicate with the locals easily without having to learn their language.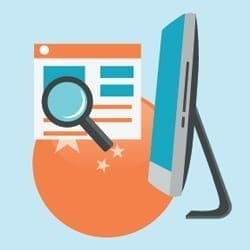 The Cantonese Language:
If you think Mandarin is the only important type of Chinese, then you should think again because with over 68 million speakers, Cantonese is also quite famous in the region. It is not only spoken in China but also in Hong Kong and Macau. Overseas Chinese also speak throughout the world. The connection between Mandarin and Cantonese is pretty interesting because in the written form they may look similar but they don't sound the same. There are no similarities between the two and the speaker of one cannot understand the speaker of the other language.
In the Chinese province of Guangdong, Cantonese has a lot of speakers. It is also spoken by the majority of people who live in the surrounding areas of Guangdong. People visiting these areas will either need an interpreter with them to communicate with the natives or find someone in the region who can speak English.
Top 10 Apps That Are Available for Cantonese Translations:
It is impossible to take an interpreter with you each time you are traveling to a foreign country and that's why people search for other solutions, like apps that can help with translations. Here are the top ten apps that can help you with Cantonese translations:
SayHi Translate:
You may want to turn to Google Translate for help with Cantonese but unfortunately it doesn't offer the language. However, there is no need to worry because SayHi Translate does. Whether you want text-to-speech support or automatic speech recognition, SayHi Translate has got you covered. The app is available for free on both App Store and Play Store.
Microsoft Translator:
This app may be offering less languages than Google Translate but it has a lot more features. You can get traditional Cantonese's translation with its help and if you are lucky enough, Microsoft will soon release neural translation support for Cantonese too and the quality of translation will get better.
Speak & Translate:
Whether you want text to text mode or speech to speech assistance, this app will provide you with both. The app is free but you can get a premium version too if you want it to work in offline mode.
Hello CJK – Voice Translation:
Not only does this app offers English to Cantonese and Cantonese to English support but can also scan documents and translate them. It can read Cantonese out loud to help you with pronunciation. You can also Romanize the text.
iTranslate is the leading translation app maker. Their translator app offers voice recognition. You can point your camera at menus and learn about dishes before ordering. You will also get a keyboard extension with the app.
iTranslate Converse:
If you want a virtual interpreter to assist you on your travels then iTranslate Converse is the best choice for that. You can make complete conversations with people easily. It even works in noisy environments.
Alive: Voice & Text Translator:
Don't you hate it when an app takes over your phone? Alive: Voice & Text Translator comes with photos, safari, and maps integration so you can do other things on your phone while using the app.
Cantonese by Nemo:
If you want to go beyond translation and learn Cantonese yourself then Nemo can be highly useful for you.
Learn Cantonese – WordPower:
If you want to learn the basic words in Cantonese so you can get by on your own during your travels, this app can help you with that goal.
Pleco Chinese Dictionary:
A good Cantonese dictionary in your phone is the only tool left to add on your phone and you will be good to visit China without any hesitation.
If you don't know a language, don't let that stop you from going to another country. Take help from your phone and enjoy your trip in the best way possible.