Google Translator vs. Human Translator – Who Wins?
Catering to the needs of every consumer is very essential in business, otherwise it will be difficult to achieve desired goals. The best way of reaching to a wider client base is building a website that has information provided in different languages. An obvious option to translating web content into other languages is hiring professional translators, but it is an approach to follow that may prove costly. As such, online translation from Bing and Google translator may come to mind as a convenient choice. Translations provided by such tools are fast and offered at no cost. However, choosing which one to use, you have to weigh the pros and cons, features as well as performance of each to get a high quality of your final translation.
It's worth noting though, that machine translation simply offers an essence of speech on a document hence refinement should not be expected from it. It can combine words together to create sentences but it cannot understand the correct meaning from a sentence. It can be helpful if trying to determine if a document contains certain information but may not be useful that much if trying to understand how a topic is related to your document. For that reason, neither Google Translator nor Bing Translator can outdo human professional translators. None of these machine translators are fully coherent thus not acceptable in legal or official translation scenarios.
Online Translators Comparison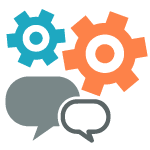 Similar Formats
Both have virtually similar formats. Each have two rectangular text boxes placed one after another on the web page. The text box to the left is used to enter content to be translated while the one to the right shows the translation results. Both also give you the choice of entering a web address of the site content that you need translation for.
Language Variation
Both are capable of translating not only English but other languages as well. This gives you the power to translate any of the supported languages into any of the given renditions. However Google Translator can translate more languages, up to 63, while its Bing counterpart can manage up to 37 various languages. The languages not supported by Bing and Google include Swahili, Icelandic, Basque, Filipino, Yiddish, Urdu, Afrikaans and Irish.
Automatic Recognition
These free online translators also have an auto detection capability that enables them to automatically recognize a language to be translated if you are not able to identify it. Apart from viewing the translation text results, you can also listen to the text via a "listen" option supported. You can also rate the interpretations. Bing gives you the chance to add a widget for free to your own website for use by your visitors. Google translator offers the same, but at a cost.
Speeed and Accuracy
In terms of speed and accuracy, both tools are have a somewhat similar tie. Since they are still behind as far as comparison with the human translation is concerned, it is possible to experience errors if the phrases or sentences to be translated are complex. Google allows you to choose the words in a translation to find out if it has any alternatives. This comes handy as it allows you to play around with the translation if the meaning does not sound right.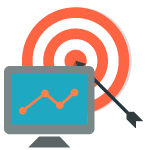 Online Translation Accuracy

According to The New York Times article, three most prominent online translators were matched against each other for accuracy and when compared with human translations, they were found to be deviate much from the right translations. But Google Translate seemed much closer to the correct translation especially for French and Spanish.
The Interface

Bing and Google Translator have a minor variation on their interfaces. Each allow you to pick original and target language content from a dropdown menu located at the top of the page. You can then paste content or address of the webpage on the left text box and select the part they need translated. The right hand side text box will then show the results of the translation. The difference comes in that Google Translate enables users to hover the mouse over the phrases or terms that need alternative translations for. This special and useful feature lacks in Bing.
Final Thoughts
Even though Google Translator is useful for performing simple translations or getting sense from an email, it cannot handle the figure of speech such as idiomatic expressions for most languages. However, it seems to perform pretty well with French!
So what's your take with machine translation? When do you find it handy? Can it really simulate human translation in future?