How Does a Translation Statement Look Like?
Everyone remembers The Princess Diaries but no one is going to admit that they tried to learn royal etiquettes from the movie. All of us want to act like prince and princes but we know being ourselves is a lot more comfortable. However, we do have special manners and etiquettes for different occasions in life. We may be sitting on the couch in our pjs when we are alone but we will change into presentable clothes as soon as we get a call from someone that they are coming over. All of us learned to be presentable in front of people pretty early on in our lives. Our parents taught us to appear proper whenever someone was visiting. They even told us how to eat food in front of people. We got pretty shy in front of guests ourselves and never asked for a second serving at dinner even if we were hungry.
The way we present ourselves is different in every situation. The dress we can wear to a party isn't something we will go to the office in. The way we feel comfortable around our friends and can say the silliest things isn't something we will do in front of our colleagues. We have an image to maintain in front of people and that's why we create different sets of etiquettes for different settings. We may not know the royal way to wave our hand but we do know we can't wear an embellished dress to the office.
These behaviors we pick up early on continue for the rest of our lives. It follows us everywhere we go and we become conscious of people's presence in social situations and act accordingly. But it is not only humans that have to be proper in front of others. The rule applies to inanimate objects too. This is why we clean our house thoroughly when some guests are coming over. If your friend wants to sleep over, you will clean your room better than you had done in months. The importance of the event or people also plays a role in the way you behave. You wouldn't get ready for someone you don't want to meet. There is a reason people frame their degrees and hang them on the wall. They won't do that with a piece of newspaper.
Important Documents in the World of Translation:
Translation is a very important industry that has become necessary in dealing with language problems in different fields. Whether it is a court case or a language related problem in the healthcare industry, translation can come through and solve the problem easily. Like people, the translation world also assigns more importance to documents that contain sensitive information. Whether it is business documents or court papers, they all have different levels of importance depending on the data they contain. A public announcement issued by a business is less important than the annual financial report.
The document with the most value in international dealings is a certified translation. It is highly accurate and therefore suitable for personal documents like birth certificate. Whenever people have to submit an interpretation to a government body or a company, they will need a certified translation. Whenever we are dealing with official documents, they have to be handled with extra care and given more attention. This is why they can't be interpreted by someone who is not qualified and experienced.
How Does a Translation Statement Look Like?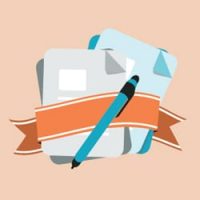 Just like people have distinguishing features, documents do too. Your birth certificate will have an official seal on it. Your degree will have your college's seal. All official papers will have signatures of relevant authorities. These features prove the validity of a document. So, what is it that makes a certified translation special? How would someone know that the interpretation you have submitted is certified? It is accompanied by a written statement signed by the translator.
The paper that comes with a certified interpretation is called translation statement. It can only be issues by a qualified translator or they will get into trouble for lying in the statement. The paper states that the translator is fluent in both languages and has carried out the translation to the best of their knowledge. The document also says that the translation is true and correct. The interpreter signs the paper and adds their personal information at the bottom so they can be contacted if anyone wants to confirm their identity.
A simple statement only contains the above-mentioned information. Some also include a sentence about the translator not having anything to do with the original document and its contents. The statement adds authenticity to the interpretation. It ensures everyone that the interpretation doesn't have any errors. Every good agency and qualified translator will be ready to issue a statement with your certified translation. They know that official business cannot be carried out without the statement. Once you present translations that are accompanied by statements from the interpreter, they will get accepted immediately. If you are applying for the US immigration from a non-English speaking country, you can't get through the process without getting your birth certificate translated. But if the translation doesn't have a signed statement from the interpreter with it, it will be useless. The immigration office won't accept an interpretation if there is no signed proof that it is accurate and free of errors. However, if there is proof, the whole process will go pretty smoothly.