How to learn affiliate marketing to earn affiliate commissions
So, you've heard about all the fuss and whistles that come along with affiliate marketing and you're already dreaming on how much could you earn? Instead, you should be asking yourself how to learn affiliate marketing in order to make those commissions you've been dreaming on for a while.
How to learn affiliate marketing
We have you covered in this regard, so make sure you follow our affiliate marketing tips to learn more about some proved ways to make money as an affiliate.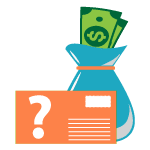 Are those ads for real?
When you are browsing through the internet, you come across many advertisements that sound fake even at the very first glance. Ads stating 'make $5000 now!' are not only too good to be true; they are also impossibly hard to believe. This is because there is a simple logic to how the world works. We all know that the world pays for work and miracles haven't happened in the last two thousand years or so.
Are we saying that that means that affiliate market is the title of a scam?! No, we're not. Affiliate marketing is not a miracle at all. It is a modern business technique that is based on advanced business tools that are derived from the power of the internet and are here to help you achieve good results.
We will now tell you how to learn affiliate marketing, how it works and how to achieve good results in this kind of marketing. Here are the basics of that concept for you to understand well.
Pick A Topic
The topic that you are going to build your marketing around is of foremost importance. The products that can attach to the subject of your choice are your primary focus. So when you are focusing on moisturizing; focus on all the moisturizing creams that can be covered under the topic and keep an eye out on your product list.
Find Products To Promote
Now shortlist the products that you like for promotion purposes. Make sure that your product choices are of high quality and will not bring your reputation down. You will write blogs, reviews and Facebook posts about them and give them your name. So focus on high brands that are a good representative of your style.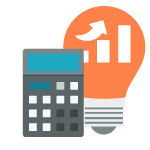 Build A Website
With Word Press and other domain providers, making websites for your products is a piece of cake. You can make one that shows the customers how your product is the right choice for them and show them the quality and style that is affiliated with your product.
Fill Your Website With Relevant Content
Make blog posts, blogs and all other various content that can promote your product to the best of your abilities. Make sure that you built material that is promotable because your entire next step is based on this step. You should include visual content on a high level as well as they are great for the promotional value.
Promote Your Website
Now you will promote your website using social media tools such as Twitter, Facebook, Youtube and all other venues available. This means that you are making content that can be shared on Pinterest, and all other places. The more promotional your material is, more your future product selling abilities will enhance.
With Universal Translation Services, whenever a client referred by you buys our services, you get a 17% commission. In order to do that, you'll have to connect with people interested in getting translations, and to do that, you'll have to promote our translation affiliate program. The more you have promoted the content that you've created around our services, more money you will make. Best of luck!