Maltese Translate
If you are planning to immigrate to America from Malta, you will have to get a certified Maltese English translation of your official documents. We have qualified native experts on our team who can deliver a hundred percent accurate translations to you with the guarantee that they will be accepted by immigration officials. You can get the best quality Maltese language translation at affordable rates. With our translations, you will never have to miss a deadline.
Certified Maltese to English Translations for Immigration:
Many times, in life, language differences can stand in the way of people. They can prevent people from fulfilling their dreams. However, getting over the linguistic barrier is not impossible as long as you have the help of experts. When people apply for immigration, they have to follow the rules, or their application will get rejected. If every requirement of USCIS is not fulfilled, they will not accept the application. The requirement of USCIS we can help you with is the certified translation of your official documents.
A certified translation is the one that comes with a signed statement, also known as the certificate of accuracy, of the translator. Whether your documents are in French or Greek, Chinese or Turkish, they will not be accepted by the US immigration authorities until they are translated into English. If the translations are not accompanied by the signed statement of the translator, then they will be rejected by the authorities. We finish the translation first and let the client review it. Only after getting the approval from the client do we draft the certificate of accuracy. You can immigrate anywhere from Canada to Germany once you have the translations of your documents.
We assign each project to the native speakers of the target language to ensure accuracy. We will accurately translate all of your personal documents into the official language of the US so you can submit your immigration application with confidence. We handle texts in all formats and make sure that you always get the translations on time. With our quick turnaround times, you can catch every deadline. You will get your Maltese translate project delivered within twenty-four hours. If you require an urgent translation, then we can also help you with that. You will have to let us know in advance, and we will complete your translation project within a couple of hours.
We can also provide you with linguistic assistance when you want to apply for admission to a foreign university. If a student does not submit the translations of their documents in the official language of the country they want to study in, they will not be able to get admission to a university in Canada or the US. You can get your degrees translated into any language from Norwegian to Hungarian and Dutch to Japanese. If you want to study in the US, you will have to get certified English translations of your academic documents. We guarantee you that the translations provided by us will be accepted by all academic institutes around the world.
English to Maltese Translation for Business:
In today's world, a company can get its products delivered all over the world. But if the products are not properly marketed in different countries, the audience wouldn't know about them. It is important for a company to advertise its services and products if it wants to attract new customers. But when it comes to forming a marketing strategy for foreign audiences, getting translation services becomes necessary. However, if a company is not familiar with the native language and culture of the target audience, they will not be able to create suitable advertisements. You have to understand the everyday life of the people you want to attract. It is the only way you can create the right advertisements for them.
We have qualified translators on our team who have helped various companies from America and Canada with their expansion plans. Whether you need to get your business documents translated into Danish or Malay, Irish or Portuguese, we can help you. All you have to do is send the texts you need to get translated to us, and we will handle the rest. Along with the translation of your business documents, we can also handle the translation and localization of your website. This way, it will become easier for you to attract more visitors to your website. The localization will make the shopping experience of your clients more fun. Hire our expert translators: Business Translation
In the corporate world, it is important to treat the people of each province and region differently. If the people living in the north of a country speak a different language than those living in the south, then you will need to get multiple translations of your websites. Even the company letter for employees must be translated into multiple tongues.
You can get a free quote on our website by uploading your document and entering the source language and target language names. This way, you will know in advance how much you will be charged for a service. If you are satisfied with our pricing, you can place your order, and the project will be assigned to one of our experts.
Maltese: A Member of the Astro-Asiatic Family:
It is a Semitic language that is recognized officially in the European Union and Malta. The modern version of the tongue is a Latinized version of the historical Arabic. It is the only Semitic tongue to be exclusively written in the Latin script. A significant percentage of words in a Maltese dictionary have Arabic origins. But there are also plenty of words in the tongue that have been derived from Italian and Sicilian. Multiple expressions and phrases have also been adopted from English.
The largest diaspora community of the citizens of Malta lives in Australia. Tunisia also has a significant percentage of this tongue's speakers. The alphabet used for writing the tongue has not only characters but also diacritic marks and digraphs. The tongue is mutually intelligible with Tunisian Arabic to a certain degree. However, this level of mutual intelligibility is less than the other varieties of Arabic.
All Types of Translations
A legal expression might not have the same meaning in another language. A Chinese doctor will fail to understand a passage in a medical book written by a Croatian speaker. The proverbs in one language cannot be translated word-to-word in another language. Even Google cannot help you with such complex linguistic problems. But we have experts on our team who can handle all kinds of documents. You can get the translation of everything from forms and novels to lyrics and games. If you are a student, you can also get help with the learning process. You can get the course of a class translated from it. You can also get the translation of a letter to better understand an author or poet.
We can provide you with translations of European languages, including Dutch, French, Norwegian, and Danish. But we can also help you with the translations of Japanese and Arabic. We can also handle all kinds of documents. If your source text is written in the Latin alphabet or contains complex Arabic grammar, we won't shy away from helping you. If you need the translation of a photo or letter, you can also get in touch with us, and we will handle your private information with the utmost care. We will make sure that your information is not shared with anyone else.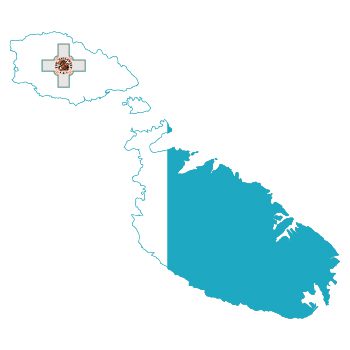 It is important to learn about the work of an agency before hiring them. This is why we mention all of our services on our website. You can also get in touch with us through our live chat feature and get a response instantly from one of our customer care representatives. You will have the chance to ask all questions related to translation. After that, you can share your document with us and let us handle your forms or letters.
We can help you with the translations of all the popular and unpopular tongues, including French, Hungarian, Gaelic, Yiddish, and Czech. If you can't find a tongue listed on our website, you can get in touch with us, and we will find the right professional for you. Whether you need help with the Maltese language or any other tongue, we will be ready to help you around the clock. You can check the forms available on our website to get your free quote. Once you place your order, we will start working on your project.