Otomi Translations
The Mesoamerican languages belong to 6 major families – Mayan, Oto-Mangue, Mixe–Zoque, Totonacan, Uto-Aztecan, and Chibchan languages. Otomi is an Oto-Manguean language spoken by about 240,000 people in central Mexico, especially in the states of México, Puebla, Veracruz, Hidalgo, Guanajuato, Querétaro, Tlaxcala and Michoacán.
Otomi is the official language of Mexico. One of the most commonly used native languages in Mexico is Nahuatl.
Like all other Oto-Manguean languages, Otomi is a tonal language, and most varieties distinguish three tones. Nouns phrases are marked only for possessor; the plural number is marked with a definite article and a verbal suffix, and some dialects keep dual number marking. There is no case marking. Verb morphology is either fusional or agglutinating, depending on the analysis. In verb inflection, infixation, consonant mutation, and apocope are prominent processes. The number of irregular verbs is large. A class of morphemes cross-references the grammatical subject in a sentence. These morphemes can be analyzed as either proclitics or prefixes and marks for tense, aspect, and mood. Verbs are inflected for either direct object or dative object (but not for both simultaneously) by suffixes. Grammar also distinguishes between inclusive 'we' and exclusive 'we.' Also, there is an explicit usage of 1st person with no intransitive verbs. Such vital information related to language and linguistics is discussed in a book by Jeanette Sakel.
Universal Translation Services strives to deliver the best translation services for the present (twenty-first century) and the future of language services. From east European to west European and the Scandinavian languages, every language can be translated here without much shift. We can provide Otomi to English and English to Otomi translation services for our clients in Mexico. We are true fans of Yoron Matras and closely follow him.
We Are Affordable
At Universal Translation Services, our focus is more than just based on providing you with the best translation services with the best use of modern dialects and no intransitive verbs. We also keep in mind that the service should be economical too. In fact, at UTS, you will find the most affordable rates without any compromise on the standard of quality, maintaining language shift, and proper use of noun phrases. We act as a Janua Linguarum for many. The language calls for its significance not only in official documents but also in musical traditions, religious tradition, and European-style instruments.
All Types of Documents
Our team is dedicated to achieving the best translation of your required documents in all Mesoamerican languages. All your data is confidential, from personal documents to business documents. The document translation process is carried out under the supervision of native languages experts. Our devoted translators perform proper tone analysis to ensure no errors are hurdled your way. If they need to be translated in 1st person, we make sure documents are in the first person singular with proper western dialects.
Team of Translators
In our team, two academic designation experts in the language work side by side to provide you with the best possible services, one is the linguist, and the other is a reviewer. Also, the translation goes through proper screening, which is essential for the quality assurance of our service and consecutive tones checks.
Certified Otomi To English Translation for Immigration:
Our translators are native languages speakers who understand not just one single language but also indigenous languages spoken by the people in Otomi-speaking countries. Their vocabulary is diverse, and they know how to translate different terms for different documents. For instance, they can't take any risks regarding personal and official documents.
One such translation form is the certified translation in 1st person with no intransitive verbs usage. Don't know what that is? Let's make your knowledge clearer on what a certified translation in 1st person is so that you don't fall prey to any fake trap and maintain highland dialects in all essential documents.
When you opt for higher studies and apply for immigration or US citizenship, you are asked to provide a certified translation of your birth certificate in the language used in Twenty-First Century Mexico. A Certified translation is a translation in which the translator has to validate that he has translated the document to the best of his knowledge and that there is no chance of error with proper noun phrases.
The document includes their name, signature, and contact details in consecutive tones for further assurance. Here, we must remind you that you are an avid reader of a translation blog or understand the languages spoken in Mexico and areas such as Hidalgo and Veracruz, like Oto-Manguean Language; doing certified translations isn't advisable. Read from the collection of H. Harwood. It may help in understanding western dialects!
It is important to remember that USCIS, the regulatory authority for immigrants and citizenship in the US, considers it mandatory for immigrants to submit certified translations of their official documents in the Twenty-First Century Mexico language. These documents include identity documents such as certificates, driving licenses, marriage certificates, etc., in Twenty-First Century Mexico language and native languages.
The USCIS could require any other official document provided by agencies under the Mexican government. Universal Translation Services has been translating and providing certified translation for the 16th Century, 20th Century, and Twenty-First Century languages. And because of our impeccable translation services for the dialect continuum, we have indigenous peoples returning as repeat clients.
Otomi To English Translations for Business:
Living in the times of globalization, our future relies on what is mentioned in the book Janua Linguarum and language translation services. If you want to achieve success in spreading a business to an international level, you must be able to communicate with the world. It is evident that not every person understands your language, nor do you know everyone else's language. To fulfill this linguistic science demand, our business translation services are right here to cater to this need in modern dialects. Do you know about Evaristo Bernabe? The person has published an essential linguistic document related to the Otomi language.
It would help address the population whether you want to expand your service into Mexico, Veracruz, Toluca, Hidalgo, Guanajuato, Queretaro, Tlaxcala, or Michoacan in the Otomi language without any language shift.
Starting with website translation services, we know how much impact your digital display can make. Our Spanish and Hidalgo translators translate highland dialects keeping in view the dialect of the local speaker, their original pronunciation, phonetic elements, palatal nasal, and the systems they follow.
For more information on Otomi phonology and spelling reform concerning learning problems, Fritz G. It tells you where to use the right article and which grammar forms must be used to make the sentences more understandable in western dialects. No intransitive verbs are used to avoid confusion. Read this blog post to get clear about the vital records translation Spanish for Mexico.
Business documents often have legal matters concealed following proper linguistic science. For better reference, you can read the notable books by Jane H. Hill. Simple phrases of the affiliate body could be interpreted wrong with improper phonetic elements. To capture and share the right message in consecutive tones across the communities, one must go with the exemplary service of indigenous peoples.
Luckily, we have vast experience in business translation services, maintaining original pronunciation and western dialects. We have worked for multinational companies that work across borders. We can proudly say that we have kept up to our standards and promises as we believe in Brevity of Life. To know more about it, check out some of the books by John Benjamins Publishing.
Universal translation services have proficient translators from Mexico and Mezquital. They can translate your documents with ease into western dialects. We not only cater to your personal documents but also offer certified and notarized translation services for Affiliate body and business documents. We follow all translation suggestions updates by Yaron Matras.
Our Otomi and Spanish translations are cheaper than the rates you will find around the translation industry from a crosslinguistic perspective. We believe in providing our clients with satisfactory services without desplazamiento linguistic. Read some language shift suggestions by famous author Jorge A. Language is defined differently from
a crosslinguistic perspective. Everyone agrees, however, that language is a system of vocal signals with an inherent structure employed for human communication. Language is generally used to convey a social message as a secondary purpose.
All you have to do is attach your required document in 1st person and post it to us online, and our project managers will take it from there. You are also provided with the facility to keep in touch with the translator working on your document, which means we keep you posted throughout the process.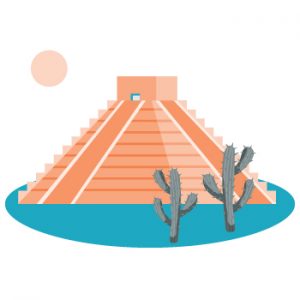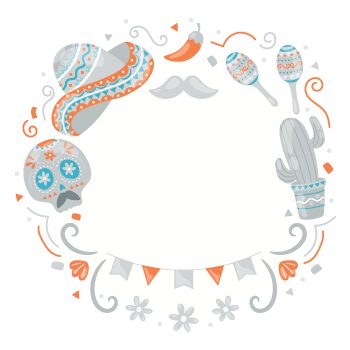 Otomi; The Old Language of Mexico:
A language of around 240 000 people, Otomi is spoken in the central altiplano region of Mexico. Belonging to the Otopamean language family, this tonal language of indigenous people has distinctive characteristics in terms of tone analysis, grammar, article, vocabulary, prefixes, suffixes, palatal Nasal, and even intransitive verb usage.
It is composed of 9 languages that are not mutually intelligible. Therefore it is, in effect, a Dialect Continuum. The word Hñähñu has been proposed as an endonym, but since it represents the usage of a single dialect, it has not gained wide currency. Linguists have classified the Modern dialects into three dialect areas: the Northwestern dialects spoken in Querétaro, Hidalgo, and Guanajuato; the Southwestern dialects spoken in the State of Mexico; and the Eastern dialects or highland dialects spoken in the highlands of Veracruz, Puebla, and eastern Hidalgo and villages in Tlaxcala and Mexico states. "Extinción y pérdida de las lenguas" by Nilda Mercado Baigorria could help you know more.
The Oto-Manguean language stock is a group of related languages or 20th Century language families of Mexico. It is the most extensive language stock in Mexico, followed by musical traditions, religious tradition, political agitation, and European style instruments description.
Before the Spanish conquest, Otomi was more popular with many native speakers living in villages. Indians were also present in the area, and they spoke Nahuatl. It was spoken far and wide during the pre-colonial period before the 16th Century. The Otomi spoken in the colonial time was known as Classic Otomi.
Today, in the twenty-first century, the most significant number of speakers is concentrated in the Velle de Mezquital area of Hidalgo. In the 18th century, Hidalgo's economy depended upon mining, agriculture, and similar resources; however, with migratory patterns shifting, Otomi speakers can be found in other parts of Mexico and the US in today's world.
According to SIL international Ethnologue, there are 9 separate Otomi languages. Like every language family, the indigenous language family also has variety in terms of dialect. The singular and plural forms used in Quer Taro and Mezquital are relatively new. Spanish and Nahuatl loan words can be found in Otomi. Historical studies have shown that the Spanish loan words were incorporated after or during the colonial period. For more knowledge, read the book "Loanwords in the World's Languages: A Comparative Handbook" by Victoria Torquemada as one of its authors. For more information on linguistic authors, visit LINCOM Europa.
If you are living in Hidalgo, Veracruz, or Toluca and are confused about having several documents that need to be translated from and into the indigenous language of Otomi with original pronunciation and proper phonemic transcription, we have the best solutions for you without desplazamiento linguistico. We have qualified Etapa Autonoma translators who take up your task. Maria Cristina Salles Altman & her works on linguistics & pronunciation are worth reading. If you are fond of reading books, try some by Nicolas Leon. Also, know more about palatal nasal, a constant type used in most spoken languages.
A single translator does not work on medical documents and legal documents. Every translation service is carried out by a specialist translator who is best at translating a particular document and believes in the Brevity of Life. We have specific tasks for specific professionals like specialized people for religious tradition, linguistic science, musical traditions, and linguistics conference. Translators and proofreaders often work side by side to give you the best results.
Whether your affiliate body translation project is small or big, is it just a personal document for phonemic transcription or a legal document that needs a lot of care, all your documents are of utmost importance to us. Since you entrust us with your essential document, we ensure to maintain the quality of western dialects (avoiding intransitive verbs) and your trust.
You will be provided with the best services from a crosslinguistic perspective. Still, you can also receive a hard copy of your translated document with proper phonetic elements in your cities to your doorstep. You can always demand a copy separately rather than the online copy that you receive through email.
For universal translation services, distance doesn't matter. You could be located in Oxford or living a calm, peaceful life in Hidalgo; our responsibility is to deliver the highest quality translation services to you no matter what, with proper tone analysis.
In the 20th Century
In the 20th century, Mexico City's population exploded, growing to 600,000 in 1921, mainly due to rural migration during the Mexican Revolution. In the second half of the 20th century, the city experienced additional rapid growth, primarily fueled by domestic migration.
At the beginning of the twenty-first century, Mexico City stands as the country's economic, cultural, and transportation, with 20 million people living in its metropolitan area.
In Yaron Matras; Jeanette Sakel (eds.). Grammatical Borrowing in Cross-Linguistic Perspective:
The book contains 30 descriptive chapters dealing with a specific language contact situation. The chapters follow a uniform organization format, the narrative version of a standard comprehensive questionnaire previously distributed to all authors. The questionnaire systematically targets the possibility of contact influence/grammatical borrowing in a full range of categories. The uniform structure facilitates a comparison among the chapters and the languages covered.
The introduction describes the setup of the questionnaire and the methodology of the approach, along with a survey of the difficulties of sampling in contact linguistics. Two evaluative chapters, each authored by one of the co-editors, draw general conclusions from the volume (one in relation to borrowed grammatical categories and meaningful hierarchies, the other with regard to the distribution of Matter and Pattern replication).
History of Indian People of Mihoacthe Otomi and Mazahua
One of thin the historiography deals with the history of the Indian people of Mihoacthe Otomi and Mazahua, located on the eastern side of the state. In a way, the Tarascan or Purepecha strong presence that still exists in many parts of the state, and the enormous task of evangelization of Vasco de Quiroga in that vast diocese, determined researchers to address these issues instead of other ethnic minorities.
Based on the Franciscan chronicles and geographic relationships of the 16th century, relying on unpublished documents from local and foreign literature in the fifteenth, 16th century, and seventeenth centuries, this article reconstructs the history of Eastern Otomi and Mazahua Michoacan before the Conquest and after. The study highlights the arrival of the two groups to the "Michoaque" territory in the mid-fifteenth century and the role both played during the military conquest undertaken by the Spanish in 1522.
It also examines the influence exerted upon them by the Franciscan evangelization due to political agitation, the different productive activities in which they were involved, and the strategies they used to maintain control of their territory and defend their identity.
For more information on language, linguistic,s and translation, read the books by authors like Victoria Torquemada, Fritz G., Etapa Autonoma, H. Harwood., Richard C., Ramon Arzapalo, Santa Ana Hueytlalpan, Nilda Mercado Baigorria, Nicolas Leon (Nilda Mercado Baigorria (Translation of: "La famille Otomí-Pame du Mexique central", doctoral thesis ed.), Maria, Cristina Salles Altman, Jorge A., Fritz G., Jane H. Hill, Evaristo Bernabe, Ramón Arzápalo and others. You can also check author names on LINCOM Europa or John Benjamins Publishing.
Nicolás León is primarily regarded as a pioneer in the field of medicine. Luis Hernández Cruz, Moisés Victoria Torquemada, and Donaldo Sinclair Crawford are among the participants. H. Harwood is an American author. Jane H. Hill was an anthropologist and linguist from the United States who specialized in Native American languages of the Uto-Aztecan family and anthropological linguistics of North American societies. Janua linguarum reserata is a textbook written by John Amos Comenius in 1629. It was published in 1631 in Leszno. The John Benjamins Publishing Company is a family-owned academic publisher based in Amsterdam, the Netherlands. Jorge A. Plasencia is a Cuban-American entrepreneur and civic leader. LINCOM Europa now allows authors to submit unique articles about endangered languages and dialects. Yolanda Lastra de Suárez; Ramón Arzápalo (eds.). The importance and influence of indigenous languages in Latin America.
Primera parte: Etapa autonoma: de c. 1430 a 1521.
Chávez, Evaristo Bernabé; and Nancy Lanier Murray (2001). "Notas históricas sobre las variaciones de los alfabetos otomíes" (PDF). (en-academic.com)