Persian Translation
Are you planning to move to the United States but don't know where to get certified Persian to English translation from? There is no need to worry anymore because we have got you covered. We can solve all kinds of language problems for you. Whether you need the translations of your business documents or personal records, we can deliver quality solutions to you.
Certified Persian to English Translation for Immigration:
The world has enough opportunities for all of us, but they are scattered in different countries. People have to follow the opportunities and try their luck in distant lands. But the governments of every country make strict rules regarding human movement. With the passage of time, the rules have become stricter. As a result, the process of immigration has become very difficult these days. Those who do not fulfill all the requirements of the government bodies cannot go through the immigration process.
For those that want to immigrate to the United States, fulfilling the requirements of USCIS is necessary. There is one requirement that we can help you with, and that is the translation of your personal documents. Your immigration application will not be accepted by USCIS if it is not accompanied by the certified English translation of your birth certificate.
We have qualified Persian translators on our team who can provide you with the best quality certified translations that you can submit to USCIS. We guarantee you that the translation provided by us will be accepted by USCIS.
If you want to study at a foreign university, we can also help you with that. You can get your academic document translated by our professional English translators and apply for admission to the university of your choice and study the course you always wanted to study. You can focus on preparing for the admission process while we handle the translation of your academic transcripts.
We not only have the best rates in the industry for certified translations, but we also have a quick turnaround time. So, whenever you hand over a translation project to us, you can rest assured that it will be completed within 24 hours. However, if you have a quickly approaching deadline and don't want to miss it, let us know in advance. We will make sure that your translation is completed within a couple of hours. The rate of our services will not change based on the type of document you need to get translated.
We offer urgent translations because we understand the importance of time. But we do not charge extra for this service. You will only be charged for the linguistic assistance, and no additional cost will show up on the bill because of the urgent service.
English to Persian Translation for Business:
You can look up how to say "hello" in different languages on Google, but if you want people to learn about your brand or convince investors to put their money on the line, you will need the help of professionals. Language barriers can keep businesses from succeeding in a foreign country.
Some companies turn to Google to get language assistance, but it is only helpful when it comes to simple phrases and words. But they forget that Google and other machine translation tools cannot understand the cultural aspects of languages. As a result, they cannot handle a sentence written in an article or paragraphs from contemporary books.
We have native Persian translators on our team who are not only fluent in their language but are also familiar with the cultural aspects of it. They can help you with the translations of your business documents. You can reach out to investors and share the economic growth of your company to convince them to invest in your business. You can also get Persian translations of your advertising content and attract the attention of your target audience. Finding potential customers will become easier once you have gotten your ads translated.
We only hire native experts on our team because we know they can deliver accurate translations every time. Whether it is translating Persian or English, native translators will never disappoint you. They can also help you with the translations of your website. In today's world, a website is very important for a company. It can help you attract new customers while maintaining a healthy relationship with your existing customers. But if your website is not translated and localized for different audiences, it will fail to impress them.
Whether you require the translation of business documents or websites, we can provide you with accurate linguistic solutions. With the help of our quality translations, it will become easier for your company to succeed in a foreign market. Once you gain a better understanding of a foreign market, you can update your advertising material, and we can provide you with new translations so you can continue to make a good impression on your audience.
The Persian Language:
Also known as Farsi, the Persian language belongs to the Indo-European family and has 70 million native speakers in the world. In Afghanistan, where it is recognized as one of the official languages, it is known as Dari. The majority of the language's speakers can be found in Afghanistan, Iran, and Tajikistan. The three different varieties of the language that are spoken in these countries are mutually intelligible. Know the facts about the Afghanistan language.
Persian has influenced various languages, including Arabic, Turkish, Hindi, and Urdu. But it has also borrowed words from other languages like French and Arabic. The Persian alphabet is used for writing the language in Afghanistan and Iraq. In Tajikistan, it is the Tajik alphabet that is used for writing this language. Persian literature and poetry have contributed greatly to the literary scene of South Asia. Along with Pashto, it has one of the most influential pieces of literature in the region.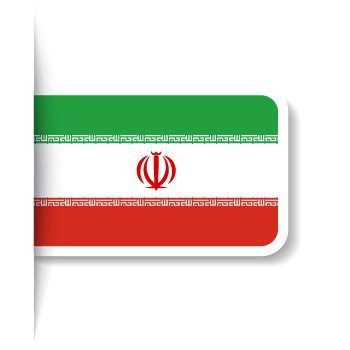 Medical and Legal Document Translation:
We handle all kinds of source documents. We can translate medical Persian texts as well as legal papers. If you want to get treated in a foreign country and need help with the translation of your medical reports, don't hesitate to reach out to us. You don't have to turn to translation software or Google Translate if you want to get accurate results. We use modern translation tools to complete the translations of our clients. This allows us to maintain the quality of our work.
We can also handle all kinds of legal texts. Our qualified legal translators are familiar with the complex terminology used in contracts and agreements. They will make sure that you get the most accurate translations so you can confidently share them with the authorities. Translations completed by our professionals will be accepted by courts all over the world.
Why Choose Us?
When there is an abundance of choices, it can be difficult to make a decision. But by comparing the services of different agencies, you can come to the right conclusion. Here's why you should choose us:
We have native experts on our team who understand their language better than anyone else. Artificial intelligence and cutting-edge technologies cannot provide you with culturally accurate translations. But our native experts can help you with all languages, including Arabic, Spanish, German, French, and Turkish.
More often than not, good things cost a lot. But if you send your requests for translations to us, you will end up getting quality solutions at affordable rates. There will be no compromise on quality, and you will be charged fairly for each project.
We value the time of our clients, which is why we make sure that it is never wasted. We never miss a deadline. By delivering the projects on time, we help our clients catch their deadlines. We use modern translation tools to effectively manage our workload.
We also offer our services for unconventional types of texts. From a Skype message to a Twitter post, books to customer emails, you can get translations of everything. Our field specialists can handle even the most unique document and articles.
From the alphabet of Farsi to the characters of Mandarin, our native experts can understand every language's script. This is why we can handle every document and provide solutions that will satisfy everyone, from government bodies to university officials.
So, if you require Persian translations, get in touch with us today for a free quote!