Recruitment
translator jobs
Freelance Translators Wanted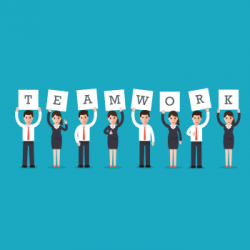 Freelance Translators Wanted
Universal Translation Services, with more than 17 years in the translation business is always looking for translators. The job is freelance and you work from home, part-time or full time. Currently we are looking for all language combinations so please contact us and send us your curriculum vitae.
Fill out the form below and we will send you all the information you need to start working as a translator for Universal Translation Services.
We appreciate your application.
Translation Management Software: Tranwise
At Universal Translation Services we respect our linguists. We have a special way of working with you using our proprietary project management software called Tranwise.
Visualize this software as a virtual office where you can get advice, chat, directly communicate with the client and so much more. We find the communication between project managers, clients and translators as one of the most important keys to success. Everything you need to manage your translation projects is integrated into this software. You can find all your PO's in there, as well as your total amount of payment and much more.
Note that Tranwise software is approved by Norton and virus free!
The advantages in working with us

Freelance translators wanted. It's not the first time you hear this, so why join us? Well, there are advantages no other translation company gives. Worldwide we are the fastest paying translation agency on the planet. Every first week of the month (we try the first day of the month), we take care of the payment for the translation jobs for the month before that. Most translation agencies pay between 45 and 90 days after.
Also we create video tutorials in order to help you with today's CAT tools that are needed in order to make your translation. For the personal training of this software, we have our technical team to help you. In case you have trouble with one of your documents, problems with your computer or any other questions or problems, you can rely on the technical translation team. As we are open 24/7 there is always a project manager available in case you have questions about your project.
We try to be different and respect our translators, and try to support them as much as possible. In case you have any questions before filling out the form, you can live chat with us.  We are available 24/7.
It gets even better!

As soon as you complete the form below we will send you more information along with a download link for Tranwise. If you have issues during the installation, or you want to install it on a Mac, we have created a special page to help you with that.
We know how important it is for you to get our job notifications as soon as possible, therefore we've created a way for you to receive instant job notifications on any mobile device of your choice. It can be anything: an Android phone, an Iphone or even a tablet. With us, you receive a notification every time there is a new project matching your language combination, and you can reply in order to be assigned in minutes.
Freelance translators wanted. Submit your details in order to receive job notifications through Tranwise