6 Mistakes A Language Translator Should Avoid
Despite the fact that a language translator never wants their name or work to be associated with a mistake, it is bound to happen. Some of them may just be beginner's error or a mistake just happened. The interesting thing is these mistakes are not usually directly related to the translation but due to lack of experience.
Here are six common mistakes a language translator should avoid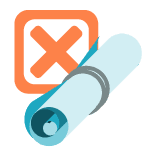 Advertising multiple businesses, or lines of work on the same business card or website
These should be completely separate. Even if you have to do both to make ends meet, they should remain two completely separate things. Your reputation is very important in the freelance field so you don't want potential clients to think you won't have the time to dedicate to their business, and decide to go with another language translator.
Having a bad CV or Resume
If your advert for yourself looks unprofessional, is unclear or quite frankly, not up to par, what will your customers think? Sometimes we may think that we can do something very well on our own, and perhaps that CV worked in the past to get you a job because you were only showcasing what you have done in the past. When you are a language translator your CV is an announcement to your future clients about what you are capable of. Even if you feel you are doing just fine, it doesn't hurt to have a professional look at it.
Lack of Specialization
This is actually very important. What areas do you want to translate? Just because you are fluent in a few languages it doesn't mean you can translate anything, you really should focus on a special niche. This way you can keep your attention focused on exactly what it should be focusing on: translation. If you translate in a specific niche you know a lot about, you are less likely to be caught off guard by new words or lingo.
Translating word for word
In each language there is context and cultural cues that are built into the language, words that may seem fine in one language may translate as awkward or offensive, so you should have a working knowledge of context and understand the culture of the language you are translating.
Translating into a language you don't know well enough
Translating to and from any languages that you speak but may not be your native language. This is a problem for any language translator as you cannot confidently say that you know what you are translating are 100 percent. A native speaker would know, but mistakes like this can affect your reputation.
Taking up too much work
A professional translator can do around 2000 words per day but this largely depends on the time research takes. Taking on too many tasks or promising short deliveries is not good. If you miss a deadline or can't stand by your promise to deliver in a certain day will not provide you a good reputation.
These are the six common mistakes that are made by a language translator. To be a successful linguist, it is important that you analyze your work and your company and see if you are making these mistakes. This is important because people opt for translation services when they get recommendations. By making these mistakes, a language translator ruins its reputation and does not get recommended by its customers. Therefore, analyzing your work is very important if you are on your way to become a professional translator.
You can contact us and get the best advice which will help you become a better and a well-reputed language translator, as UTS has some of the best and the most experienced linguists on board.
Now that you know what you shouldn't do as a language translator, get out there and do what you do best and translate! After all, it's part of the reason you got into freelance translation, right?
Check out more resources for translators below: