7 Reasons to Use a Professional Translation Company
The need to communicate and socialize with others is what sets apart humans from animals. The ability to communicate and understand each other is a wonderful thing and plays a crucial role in human interactions. On the other hand, a simple misunderstanding of a word can easily trigger problems, conflicts or even war. This is why communication should always play a vital role among nations speaking different languages and this is where the services of a professional translation company can make a difference.
Why use a professional translation company?
Cutting down the scale to communication between people or business – clients relations, a translation company proves to be the best partner one could ever employ when there is a need to communicate to other people that do not speak the same language. Following are 7 reasons why anyone would want to use the services of a translation company.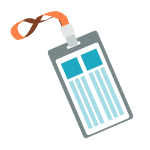 Quality
A professional translation company has the resources to provide top quality services. While a freelance translator might cost a bit less, the output will never be the same you get from a company. A freelancer will provide you with translation only, while a company will give you translation, localization and proofreading by a second native translator for about the same money.
Localization
Translation can be a tricky business and localization plays a huge role in conveying the same meaning you intended. A translation agency uses professional translators that know how to adapt your materials to the local market.
Content clarity
A professional translation company will use native speakers that know the ins and outs of the language you need to translate into and are able to deliver the message of your material in a proper manner, avoiding ambiguities that could make you loose customers instead of getting more.
Capacity
A company will be able to provide you with high quality translations for large projects by using teams of translators that help each other.