7 Reasons to Use a Professional Translation Company
(Last Updated On: November 8, 2023)
The need to communicate and socialize with others sets humans apart from animals. Speaking and understanding each other are beautiful and crucial in human interactions. On the other hand, a simple misunderstanding of a word can easily trigger problems, conflicts or even war. This is why communication should always play a vital role among nations speaking different languages, and this is where the services of a professional translation company can make a difference.
Why use a professional translation company?
Cutting down the scale of communication between people or business-client relations, a translation company proves to be the best partner one could ever employ when there is a need to communicate with other people who do not speak the same language. Following are seven reasons why anyone would want to use the services of a translation company.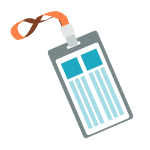 Quality
A professional translation company has the resources to provide top-quality services. While a freelance translator might cost a bit less, the output will never be the same as you get from a company. A freelancer will provide you with translation only, while a company will give you translation, localization and proofreading by a second native translator for about the same money.
Localization
Translation can be tricky, and localization plays a huge role in conveying the same meaning you intended. A translation agency uses professional translators who can adapt your materials to the local market.
Content clarity
A professional translation company will use native speakers who know the ins and outs of the language you need to translate into and can deliver the message of your material correctly, avoiding ambiguities that could make you lose customers instead of getting more.
Capacity
A company can provide high-quality translations for large projects by using teams of translators who help each other.
Tools
Due to costs, a translation company can access various tools a freelance translator could not have. Translation management software or computer-assisted translation tools are critical investments that can save a lot of money in the long run for both the company and its customers.
Fast results
A professional translation company can provide high-quality translations faster than any freelancer. This is possible due to cooperation between multiple translators and proofreaders working together on your project.
Affordable costs
Considering the benefits you get from an agency, paying a bit more for your first project is quite normal. However, if you are a repeat customer, you can get lower translation prices, especially if the company uses CAT tools that memorize current translations to use in future projects.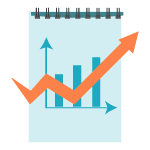 Get the best at the lowest price.
These are the seven reasons that make it mandatory for businesses and individuals to choose a professional translation company that can carry out the translation tasks with utmost perfection. There are numerous professional translation companies that you can find, but can you expect all these companies to address all the seven reasons discussed? Well, no, the reason being that not all companies have the experience and the talented team of individuals like Universal Translation Services.
Among all the others, we are one of the best and the most reliable translation company. We have skilled personnel on board, we have the tools, and we address all seven reasons why you need a professional translation company. We provide the best translation and localization services at a reasonable and affordable price.
This about sums it up. Now that you know the benefits you get from a professional translation company, you can decide on the route you want to take the next time you need translation. If you have any questions about translation or localization or need a quote, contact us; we will be happy to help!