Increase international sales with eCommerce localization services
eCommerce localization services are a necessity in the modern world. Many companies require extensive international marketing efforts to increase their revenue. Universal Translation Services says that this can be done at its best with the use of translations. Writing content that fits your target market is not an easy job and entails hiring a translator to adapt your content to your target market.
eCommerce localization services – A great way to sell more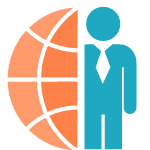 E-Commerce Brand Management
Hiring a translator and translating the content is not all that matters. You need to launch your product as a brand in your target market. You will probably have public demonstrations regarding your product, and you will hire appropriate local celebrities to discuss your products in great detail. Such things are to be done by a regional brand manager who will make sure that all marketing facets have been covered so that the product will have a strong presence in the local market and the local community.
Brand management has become a significant part of modern industry and has to be done right if you want to ensure that your content has the desired impact on the target market, and for that eCommerce localization services are the most effective.
Localization on YouTube
You will probably want to create online video content for your target audience and upload your product launch video on YouTube so that your target market can see your products in the right way. Many private individuals have launched their entire careers harnessing the power of YouTube. Modern industry understands how powerful this tool is in brand management and makes sure that their product is presented on YouTube.
Localization on Amazon
You will probably want to launch your product on Amazon already adapted to the target market, and this can be done with the help of a translation company. You will write about and present your product keeping your target audience in mind and making sure that your target audience picks up on the content that you have placed.
A simple way to ensure your target audience's attention is to translate your content into their language and keep it as relevant and up-to-date on the local dialect as possible, which you can by using eCommerce translation. This way, the traffic to your product will increase almost automatically.
ECommerce localization on Facebook and Twitter
Of course, Facebook and Twitter are your major partners in social media launch of your product. You need to make sure that your products, videos, blogs and other brand launches are all updated on Facebook and Twitter. Facebook is probably the best venue for promotion in this day and age. The products that are well-presented on the social networks can get an incredible boost and become household names very fast.
Many modern companies do not do traditional ad buys at all but make sure their Facebook campaigns are powerful. This is because sometimes, the target audience only uses social media and has no interaction with traditional media at all.
Modern businesses need to ensure a strong presence on the internet. The target audience is gathered and garnered on the web, so their products need to be visible on there as well.
eCommerce localization services have become a significant part of the translation industry, and Universal Translation Services provides accurate translation and content adaptation for any language and local market, at affordable rates.