English to French Translation – A Must When Doing Business in France
Surely English to French translation is highly needed in the business world and looking at the requests we get for this language combination it seems that more and more businesses are trying their luck into the French-speaking market.
The Best Reasons to Choose English to French Translation
Why would an international business, or just any other business operating in English would need to translate their belongings to French? Is French that important? Let's find out!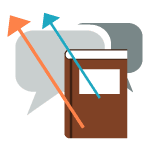 Why French?
French, the first language in the country of French Republic, is a Romance language; a modern language that descended from the origins of vulgar Latin of the Roman empire. A person or a nation who speaks French may be referred to as francophone in both English and French. In 29 countries spreading across the five continents of the world, the official language is said to be French, making the world count of people speaking French to a whopping 220 million. Moreover, French is the second most-taught foreign language in the European states and second in being taught the most across the whole world.
Doing business in France needs perfect communication with clients and partners in the French language. There is no other official language as progressive and as spoken in the French Republic as the French language. In order for foreign companies to establish there or to settle down for business, there is a requirement for translations to be carried out in French because, without the translation of the documents or marketing materials you will be missing out on those that only speak French.
Businesses need to communicate with their clients in their own language
Any company looking to do business in France needs English to French translation. There are no two-ways about it; translation is required for businesses in France. The people of France mostly speak French and even though many will have a second or third language, it isn't always English. Also, no company can rely on hopes that their customers will understand English that well in order to become clients.
What the Native Speakers Will Appreciate
No one in France is going to want to return to a website or use the services of a company that cannot translate successfully. People expect to visit a business website and be able to understand the content – there is no excuse for it, especially when it comes to entering the international market – but if there is no English to French translation, no French will return. When a company uses professional translation services, customers will appreciate it more.
Why professional translation services?
The best thing about using a professional translation service is that there is never any compromise over quality. Also, translators who are professional and not just skilled in the language can use a large variety of tools that helps them translate the materials faster. This helps to get the translation done correctly and can save lots of money too. English to French translation has become a lot more inexpensive by using computer assisted translation tools available to professional translators.
Professional translation companies often have the ability to guarantee fairly quick returns without compromising the quality of work. There aren't many people who can but the professionals can and that is just so important in today's business world. English to French translation is worth it, will it be the best for the business?
It's vital to ensure the work is not only complete in a timely manner but also correctly. When a professional translation service is used, every single piece of business material can be translated at the same time. This means, there is no need to visit hundreds of different freelancers to do the work but get everything completed by the same person. It can be important to get the same level of consistency over quality for English to French translation.
Why would you use our services?
Realizing the importance of the French language, Universal Translation Services provides accurate translations from English to the language of Romance.
The translation should be carried out by professional translators who are natives in french and are familiarized with your subject matter. Extra proofreading is necessary in all cases, no matter if it's a small document or an entire website to be translated. Localization is also needed even in small marketing campaigns, and the translators working on the project should be well-acquainted with the target market in order to perfectly convey your message while keeping in mind the culture and customs of the target market. We recognize the significance of all this and we aim to provide high quality translations and top-notch customer support for any business looking to expand its reach in France.
Home to a large number of professional translators, Universal Translation Services is no stranger to high-quality translations no matter the field. With us, English to French language translation has become quite inexpensive due to the variety of linguists who are skilled in translating and localizing your materials with guaranteed accuracy.
Certified Translation French To English
If you think you won't ever need a certified French to English translation, you are terribly wrong. Businesses are not restricted or contained to just localization of websites and apps. When it comes to products and inventions, certification becomes a necessity for each and every document. For such an instance, you should stay prepared in advance.
Since you have us, you have got nothing to worry about. It will be our pleasure to serve your requirements in the most professional way. Quality is, and will always be our top concern. Our research in the entrepreneurial world is up to date and application based and we never shy away from utilizing it in our work.
If you are a business in need of accurate English to French translation services at fair rates get in touch!