How to improve translation skills and get more customers
How to improve translation skills
Translation is a tough business, and it is quite a challenge to be a translator these day. In order to become a professional translator, you need to know how to improve translation skills in order to get more customers. If that is what you want, read on.
1. Ensure that your writing skills in your native language are excellent

The number 1 advice on how to improve translation skills is obviously the ability to master your languages. If you want to be a successful freelance translator, it is very important for you to be a prolific writer who has excellent grammar skills and detailed knowledge about different styles of writing in the native language. You should remember that the things that native speakers who already have a lot of experience with the language will read your translated work.
Thus, it is very important to make sure that you are able to write things at a level on which the audience will read. Referring to style guides, reading journals and newspapers in the target language are some the things that can make you a better translator.
2. Great comprehension and reading skills in your source language

It is also very important for you to be fluent in the source language to understand the text which needs to be translated. Spending time in a country where this source language is spoken, listening or reading materials in that language and taking a language course in source language can make things better for you.
3. Great command of the second language

When you are translating a text, you don't just have to replace a word with the preferred word of another language. Machines can do this too. This makes it very important for any translator to be almost fluent in the second language too.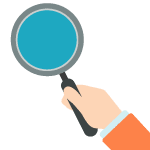 4. Cultural knowledge of source and target language

To be a successful freelancer, it is also very important to make sure that you understand the cultural differences between different countries where the source and target languages are spoken. Even if the translation is very good but the cultural difference is not taken into consideration, the goal of the client will not be achieved. Spend some time to know more about the cultures and you can also take a course to study different cultures.
5. Try to be a specialist in a few areas

The more experience you have in a particular field, the better will be the translation results. Try to be a specialist in one or a few subject areas and you will automatically turn into a go-to option for translating things related to those subject areas. You can select a subject area based on your experience, academic specialization, etc.
6. Market yourself

Once you have gained some experience in the industry, you should then start focusing on marketing yourself. Starting your own blog or website, joining online communities, etc. are some of the ways you can use to market yourself. Also, make sure that you are always ready with your resume as well as rates. Not having a proper resume or not having an idea about how much you should charge for your service is a big sign of unprofessionalism.
7. Don't stop learning

As you move further in your freelancing career, you should also continue to learn more. You can learn about new subject areas, get certified, or take a new course to further enhance your skills. The more you know, the better will be your work and the more you'll be able to charge for your services.
Use the above-mentioned tips on how to improve translation skills and you'll definitely be much better than before and will be better prepared for success.