Translator tips to get you to the next level of your career
So, you've decided to be your own boss in the world as a freelance translator…now what? Read the following translator tips to see how you can market yourself and get more clients.
Well, first thing first, what kind of services are you offering? As a professional translator, there are a number of services you can offer to clients but you don't want to start a bad habit of getting overwhelmed by offering too much. Will you exclusively offer document translation services or will you also provide additional services?
Translator tips to get more visibility for your services
Once you've outlined your services the next step is to start building your brand and get your name out there. The best way to direct traffic your way is building a website. There are plenty of do-it-yourself website companies that make it easy to design a professional site no matter your computer skill level.
A blog is also a good way to expand your brand. Weekly updates and an email list sign-ups will keep your name out there and active with minimal maintenance.
Create profiles on some popular sites which help promote freelance translators and develop their networks. They also have job listings to connect clients with professional translators which are perfect for freelancers striking out on their own.
The power of social media

Social media is also a great way to advertise your professional services. Network sites like LinkedIn or Facebook can be linked to your blog as well as direct your advertising to specific cities, age groups and professions. The advertisements aren't free but the cost is minimal and can be tightly controlled to fit any freelancer's budget. This is maybe the best of the translator tips as it looks like these days everyone is using social media.
Never miss an opportunity to pass out a few business cards; you never know who might need a professional translator. No matter how fast technology transforms the world of business one thing remains the same, networking is king.
After all is said and done, the greatest marketer in the world can only do so much. There's just no substitute for word of mouth. Good work is always recognized, especially in the world of translation so being a professional translator is a great, rewarding career.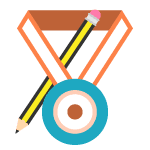 The essentials that should be kept in mind while marketing your services

Now that you've seen the above translator tips and you know how and where to publicize your services across the market it is important for you to know what to publish in order to draw more attention to your services. People are interested in the services you are offering, for that consider mentioning the following things for greater appeal.
Offer certified translations – getting the certification or accreditation if needed and offering the same will project the image that you have the required set of skills to provide professional translation.
Customer reviews – Providing prior customers reviews will add to your authenticity and credibility. The positive reviews will be a driving force for next potential clients to take on your services.
Mention rates – conduct a survey on the trending rates in the market and offer flexible competitive rates. This will surely draw customers looking for fine affordable rates. Not knowing nor mentioning the rates will have an otherwise effect on your marketing strategy.
Offer incentives – Offer free certification/ free notarization, no extra charges on urgent projects, free postal delivery or other similar incentives for stimulating your client base in no time.
Not every endorsed thing in the market gets a positive feedback. You have to go an extra mile in getting the attention of clients especially if you are new in the field. Putting into practice the above mentioned translator tips will surely take you a long way.
Market yourself, publicize your strengths!
Check out more resources for translators below:
How can I promote myself as a translator?

Here are a few ways to promote yourself as a translator:

Join online forums related to your field
Join freelancing groups and create a post with your portfolio
Use social media as a networking tool
Keep your business cards with you at all times so you can share them with potential customers whenever needed

How much should a translation charge per hour?

The per hour rate depends on various factors including how experienced a translator is and what is the language combination of the translation. In most cases, language experts charge between $30 to $60 per hour. A lot of agencies offer per word rates instead of charging people per hour to keep their pricing fairer.

How do translators get clients?

Translators can get clients in a number of ways. Some of them join freelancing websites like Upwork and offer their services to people directly. While others work for translation agencies and get regular work without having to search for it. Some translators also join forums to promote themselves in the language industry.

Where are translators most needed?

Translators are needed everywhere in the world. But the healthcare industry and the corporate sector need the help of language experts the most. Without translators, healthcare professionals won't know how to use machinery produced in foreign countries. Language experts connect businesses with foreign audiences.

What is the most powerful social media?

Today, the most powerful social media is Facebook. Currently, the social media service has 2.7 billion users. For many people, it is their primary source of news. Politicians and opinion makers turn to Facebook to influence their audiences. Almost every business these days advertises on Facebook. Other popular social media platforms are Twitter and Instagram.

Why social media is a powerful tool?

Social media has the power to affect the opinion making process. It can influence people to act in a certain way in a particular situation. It continues to influence public opinion on various matters. One example of social media's power is the increase in voter registration in America after celebrities asked people to register to vote.

What are the 10 benefits of social media?

It allows people to share their thoughts freely.
It keeps us connected with each other.
It is the biggest source of news.
It helps people connect with their favorite celebrities.
It creates brand awareness so people can decide where to shop.
It helps with education by providing useful resources to teachers and students.
It helps people.
It creates a strong community.
It promotes noble causes.
It creates awareness.

What are the benefits of social media?

There are a lot of benefits of social media, but the most important one is how it helps people. Anyone can ask for help from others on social media and they will be offered assistance by the people of the internet. Social media also promotes noble causes and keeps us connected with each other in a world divided by borders.