Professional Translator Jobs
Looking For Professional Translator and Freelance Translator Jobs?
No matter which professional translator is selected to work on a new translation project, they are by far the very best to ensure high quality translation is given.  Our recruitment process is very simple though many may seem it is a little extreme however, we only want to hire the best translators to ensure every single customer is happy using our service.
We don't settle for anything less than premium quality, and since our linguists are the ones who's work ensures that, we only give freelance translator jobs to the ones that meet our recruitment criteria.
We have an 8-core criteria in which we look to in order to find new individuals. The following to us, represents the crucial elements for a successful, professional translator who will receive freelance translator jobs from us:
Native Speakers
All translators must be native speakers of the target language. We keep the natives of that language on top, because who can be clearer in that language than they are?
Certified Translators
Translators must have a certification or at least a degree in a source language to show they are fully skilled in a second or third language.
Work Experience
Preferably the translator will have some previous work experience in the translation field.  Those who have spent a number of years working and living in a second country would be greatly useful.
3 Years
A minimum of at least 3 years of working in the translation field either as a full-time freelance translator or as an in-house translator.
Communication Skills
Perfect grasp of written English and in their second language along with excellent communication skills.
Accreditation
Preferably all translators will have an active membership or some accreditation from a translation association like the ATA, American Translators Association Certification.
Proven Credentials
Professional translators must show some proof of their credentials such as a Resume or CV, certifications, degrees, past work experience in the translation field, transcripts of previous test scores.
Translation Test

This is when we send a potential new translator a piece of writing we require them to translate.  We evaluate the work which is also vetted by a professional Language Intelligence translator.
Our 8-core criteria is what we stick to for finding the best professional translators, these are our set priorities we look for in a new translator we want to give professional translator jobs to, and the good news is, that we warmly welcome the ones who fall into it, but to test and verify the ability is what we do, because we mark our word with our clients, and that is something which can not be compromised at any cost.
Professional Translator Jobs
Any translator can be approved to work alongside our company and work on our professional translator jobs as long as they meet our strict employment criteria.  However, every translator who is added to our database will be asked to sign a Consultant Agreement along with other confidentiality agreements and documentation.  Confidentiality agreements are required as many clients require confidentiality and we ask this to ensure privacy for all clients.
However, while a professional translator may be added to our database, we still monitor their continued progress.  For example, we evaluate their first three projects; these are handled by localization project managers to ensure quality.  We also ask them to join translation teams and continue to evaluate throughout their careers with us.  We do this to ensure the best quality and ensure all clients are happy.
The criteria to work alongside us may seem strict but it can vet out the very best candidates.  Though, we can offer some leniency with some of our criteria.  For example, should a candidate have no certification with a certain language but has shown their skills through their sample translation piece, we can offer that candidate a place.  We do understand that many translators don't carry formal qualifications in terms of being fully immersed in a second or third language and as a result, we do allow these individuals to showcase their skills with the sample translation.
We always try to give the best candidates the best chance to work with us.  Certification is important to us but skill is more so.  If you would like to work with us to get professional translator jobs and believe you have the necessary skills, we would love to talk to you.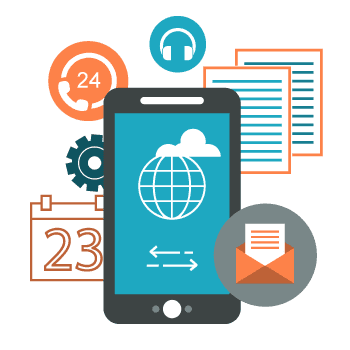 We have freelance translator jobs for anyone who meets our criteria
All of our translators are native speakers of the target language with proper qualifications in the field of translation. The translator selected for your task will have deep knowledge in the field of your document, be it technical, medical, or legal, we will always assign someone with previous experience in the field. We take these steps because the competence of the translators decides the quality of the translation. We ensure that the translation is done to the best of our abilities by also making sure that the content is reviewed by multiple translators.
We have numerous freelance translator jobs available and we welcome any new translator meeting our criteria to come working with us. If you are a good fit, we eagerly wait to hear from you!
Universal Translation Services is a leading translation agency available both online and offline (with our offices in Miami and Aventura) with over 120 languages that are available for translation. We are here to make sure that the content that you require translated is handled by the best translators, following the best translation practices. We also ensure that extra precautions are taken by reviewing the translations with our  Quality Analysis team so that the quality is double checked.