School transcripts from mexico
(Last Updated On: July 21, 2020)
You've probably heard about high school transcripts, but do you know what information they include and why they're so necessary for applying to college?
A high school certificate is a history of your academic achievements in high school. It shows every class you passed, and the score you earned in each class, sometimes along with extra information such as minor test scores and any honors you received. When you're planning for a study experience abroad for completing a whole Bachelor's or Master's degree, you require to go through a complete paperwork' process. A document of records is one of those important papers you'll have to take care of and make sure the info is appropriately filled in.
The transcript is a document you will need to present, as part of the application process at your future host university from abroad. If you are part of an exchange plan, you will also need another document of records at the end of your study session, completed by the university where you attended classes.
Types of School Transcripts
There are two types of high school certificate:
Unofficial Record
Official Record
Both types include the same sort of data and info and will look identical or almost same, but an official copy usually adds an authentic seal or labels or is confined in a closed packet. This ensures no data on the transcript is changed.
Maximum universities need an official type of certificate. Official copies are usually sent directly by high school, either through and e-mail or snail mail. School may also give you an official type of your transcript in a closed cover for you to send yourself. If they do, do not try to open that cover, as it will make the certificate no longer authenticate or official. If you want evidence of your transcript for your individual usage, an unofficial type is fine.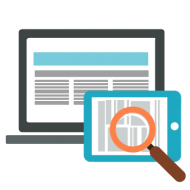 When you request a copy of your high school certificate, make sure you know whether you are asking for an unofficial or official type. Ask someone at the educational department if you do not understand which type you are asking. Many academic organizations who expect an official type of certificate will not approve an unofficial in its substitute, and sending the wrong report could cause you to miss critical deadlines.
Why is a High School Transcript Needed?
So now you understand what a high school certificate is, but why is it so important and needed in every aspect of life? Your transcript is a representation of your educational records. That indicates they are significant to college teams. You'll be asked to send your transcript to a university that you want to attend. High school transcripts from Mexico are needed for several reasons:
If you want to apply to university or college: Several colleges need an official copy of your high school education certificate when you apply for an entrance test.
If you want to graduate or transfer high schools: High schools will look at your certificate to make sure you have met all your graduation academic terms and conditions or to determine which classes you should enroll in if you transferred schools.
If you want to get jobs: When applying for a job, you may be requested to submit your high school transcript so the associated company can look at your education experience or grades or see if you have studied particular subjects relevant to the job.
What Does Your Transcript Include?
To find how you're being judged for college applications and degrees, ask your administration counselor about your record with the following questions:
How often are students assessed: every quarter, trimester or semester?
Does the record only include courses I've finished, or are dropped/incomplete studies also on the record?
How does the school rank students?
Is my GPA measured, with AP/IB classes worth more?
Does the record add a profile with reports like attendance, center service, a list of honors, and classes, etc.?
Does my record include a school profile? This is demographic information of the student group, classes offered and other relevant information that is normally expected by college admissions officers.
Your high school document, which shows your grades, courses, and GPA, will most possibly be the first piece of the report a college officer will evaluate. This complete history of your coursework and credits give actual proof of whether you're qualified to attend a selective college or not. This info is used to conclude if you met graduation conditions for your high school as well as the admission provisions for universities.
It shows the complexity of your program, such as whether you took lots of credits and classes or mostly attached to regular-level subjects.
It reveals the subjects you the most courses in. This is significant because if you're applying to university and show you plan to major in, for instance, biology, universities will require to see a fair number of science courses on your record.
School transcript service provided by Universal Translation Services, a reliable language service provider agency, is designed to guide you through the every so often intimidating transcript process from Mexico. Our qualified editor doesn't just revise and proofread your transcript. At UTS, our certificate editor supervises you through the ins and outs of creating the accurate transcript possible, and also shows you how to avoid several common consequences.