What Is A Translation And What Are Global Translation Services?
What is translation?
Language translation is what makes it possible for people from different countries to communicate with each other. A translation changes the language of a document without affecting its meaning. It is not just individuals who need language services for personal communications, an international business also cannot survive without quality translations. There are different types of language services that can help people. In real-time conversations, interpreting services can be useful to speakers of different languages. But when it comes to businesses, a translation service provider's help is needed to communicate with the target audience and potential investors.
Translation in Business:
The global market is very competitive, which is why businesses have to try very hard to succeed. A company from the United States will need accurate translations into Chinese if they want to succeed in China. But the translation industry offers many options to customers today, which is why people have to do their research before hiring a service provider. Not every translation company is going to provide you with high quality results. But with the help of the right translation company, a business can easily win the hearts of its target audience.
What are Global Languages?
The people of the world speak more than seven thousand languages. But many of them have less than a million speakers. Some of these vernaculars are endangered. But then there are the languages that are spoken by more than a hundred million speakers. Some of them are popular in multiple countries. Global languages are the ones that are the most used vernaculars in the business and translation industry. They are the ones that can help a global business connect with its audience.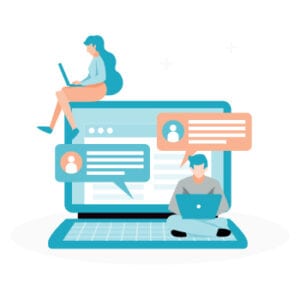 What are Global Translation Services?
Multiple languages are spoken in the world, but for global business, not all seven thousand of them are important. Even all European languages are not important for a business that wishes to find loyal customers in Europe. Only English, Italian, German, French, and Spanish will allow a company to attract the majority of the European population. The people of China speak both Mandarin and Cantonese. But translations into Mandarin Chinese would be enough for an international business that wants to communicate with the native population.
Global translation services are the type of high quality translations that are offered in the most popular languages to help a business communicate with a global audience. A global translation service can only be offered by qualified human translators. Multinational companies need global translation services when they are publishing technical manuals, sharing financial statements, preparing marketing content, etc. In a simple clinical trial, no translation will be needed, but when it comes to global clinical trials, the translation of informed consent becomes necessary in global languages.
Localization services also fall under the global translation service. A subject matter expert handles website localization so that everything can be in perfect order. Even things like a simple contact us page must be translated into multiple languages if a company wishes to follow the international standards of the business world. Everyone from the sales team to the management executives needs the assistance of a translation service company so they can communicate with both the internet users and investors and shareholders.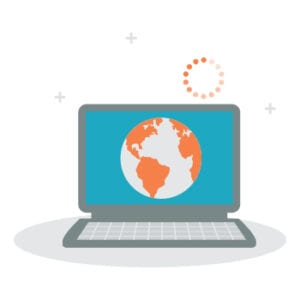 Who Can Provide Global Translation Services?
Machine translation has become popular among the general public. But the online translation tools cannot handle all the language pairs. They also won't be able to provide you with superb service. If someone needs the help of a legal translator, they should turn to a professional and not to machine translation.
Before you choose a language service provider, you should do some research. Checking the turnaround time of a service provider before you hire them for document translation can be useful. Don't go with the agency that has higher rates than the rest of the market. Doing a market analysis will help you figure out which agency has the best rates. Make sure that the agency you are hiring has a quality control process in place. Only a professional team can provide you results with consistent terminology. If the terminology is consistent throughout the document, it will give a good impression to the readers.
How Languages Affect Brand Marketing?
Understanding the needs of your target market is very important. The people of Africa don't have the same cultural and linguistic preferences as the population of Asia Pacific. By paying attention to the local language, a company can connect with its potential customers. But it is important for businesses to remember that some cities and countries are multilingual. A company that wishes to turn the people of London into its loyal customers will have to hire language experts who can provide marketing content in multiple vernaculars.
The purpose of brand marketing is to create brand awareness among the target audience. It should not only inform the public about the brand but also shares its best features. Marketing in any form should convey confidence. But a company cannot feel confident if it does not have language experts on its side. It cannot fulfill its communication needs without translated content. But once a company gets its content translated into the relevant language, it will be able to create brand awareness easily.
What to Look for in a Global Translation Agency?
If you need the services of a global language service provider, then you should check for a few features before hiring someone. Here's what a global translation agency should offer you:
Quality Assurance: If they cannot give you quality assurance in advance then that means they are not confident about their work.
Target Language Experts: When you need help with a foreign language, only turn to a native. The agency that has native experts on their team can provide you quality solutions.
Project Management Team: Project managers know exactly what kind of project a particular translator can handle. An agency that has a project management team will be able to deliver quality solutions.
Latest Language Technologies: Machine translation is not very reliable but it can be useful to the qualified experts. An agency that uses latest technologies to improve the consistency of its work is worth hiring.
Turnaround Time: Sometimes, the translated content is needed within a couple of hours. Only an agency with a quick turnaroun time can help you meet the deadlines.
International Expansion: An agency should be able to help you with international expansion in multiple ways. It should provide you everything from interpretation services to original language solutions. Quality interpreting is just as important for a business than high level translation services.
Translation certification: A reliable agency should be able to connect you with a certified translator whenever needed. They should have qualified experts not only from developed countries but also from small states.
All Language Pairs: Whether you need help with the languages of Latin America, Africa, or Asia Pacific, you should be able to get quality solutions with the fastest turnaround time. An agency should have the right experts for all the languages that are in higher demand in the business world. For instance, a company from North America should be able to get Korean translations if it wishes to expand into Asia. Not only that, they should also be familiar with regional dialects so they can provide accurate results every time.
So, whether you need direct translation or interpretation services, make sure the company you are hiring ticks all the right boxes.