Where To Get International Driving License (Oklahoma)
If you have a working blender that you can't ever use yourself, it will only be collecting dust in your house. And if you live on your own, you can't ask someone else to make a shake for you in it. You will have to wait for someone to visit so you can ask for their help. In the same way, if you have a vehicle of your own but you can't drive it, it is of no use to you. If you can't drive your vehicle because you don't have a license, then it is up to you to rectify the situation as soon as possible. There are a lot of benefits of getting your license, but being able to head out whenever you want is definitely the biggest advantage.
Driving in a Foreign Country:
When you immigrate to a foreign country, you won't be able to start driving straight away. There is a process you will have to go through before you can get the green light for operating your vehicle. Some states have an agreement with each other where the driving license issued by one is accepted in the other with a translation. However, a lot of countries do not have this agreement, and their citizens have to look for other options.
Just because your country does not have an agreement should not mean that you can't drive at all. The process may be a bit complicated and time-consuming, but with the right guidance, you will be able to get through it easily. One option for immigrants is getting an international driving permit. But before you take any step, you must learn about the requirements of the country you are in. In the US, each state has different requirements regarding driving licenses. You can visit the Motor Vehicle Commission's website for that state to figure out what you should do.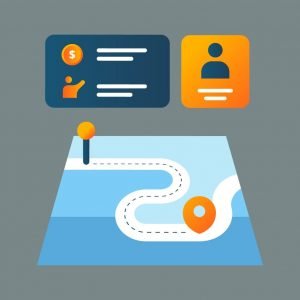 Driving License in Oklahoma:
The basic requirements for the citizens of the state are pretty much the same as everywhere else in the US. Applicants will have to take a written test to prove that they know the traffic laws. For those who have moved to Oklahoma from another state recently, there will be no need to renew their licenses. However, if their permit has expired, they will have to go through the process of getting the learner's license and appearing for the written test.
The rules for immigrants are not the same. If they have a valid driving document, they do not have to take any tests. They can continue to use that document for as long as it stays valid. Because fortunately for them, the state of Oklahoma accepts valid licenses from foreign countries. However, the state does require an International Driving Permit along with the license. It makes the domestic document credible. If an applicant's original permit from their country of origin has expired, then they will have to go through the process of applying with Oklahoma's MVC for a new license.
International Driver's License for Oklahoma, Where to Get It?
You may be unaware of this fact, but an international driving permit is just the translation of your domestic license. You go to a linguistic expert and tell them which country you are going to need the permit for. Then they will translate your domestic document in the official language of the country where you will be immigrating to. But you cannot turn to a translator with your driving license and expect them to translate it accurately. Although the MVC will be willing to accept your international permit, it must be created by a highly qualified professional.
If you need an International Driving Permit for Oklahoma and you don't know where to get it, you must not panic. You can find resources online that can help you with your domestic license. The links for different resources can be found on driving websites. You can also visit the website of MVC to get more details. There are plenty of foreign applicants who needs guidance, which is why the department has provided detailed information on its website.
When Does It Need to Be Certified?
There are different types of linguistic services. The one you will need for official documents is called certified translation. It is the type of translation trusted by government bodies. So, when you need to submit a document to a government body, you must get its certified translation. When you have to submit your domestic license along with the international driving permit, make sure the latter is certified. A certified translation is one that comes with a signed statement of the translator that carried it out. In their statement, they attest to the quality of their work. At the bottom of the page, they add their contact details so they can be contacted if anyone has any questions about the translation.
There are a lot of things you will have to take care of when you immigrate to a different country. It can all feel a bit overwhelming at times, but if you have all the necessary information, you will be able to get through things a lot easily. When you need a certified translation, find the right experts. In fact, get in touch with a reliable agency. This way, you will get high-quality translations at affordable rates. You won't have to worry about getting your documents accepted if they are translated by qualified professionals.