Best paid languages on the planet
Best paid languages on the planet bring considerable revenue for those that work in the translation business. Considering the massive market that has emerged as a result of market globalization, pursuing a career in translation can turn out to be very promising and highly rewarding. All you need to do is to develop the right set of skills in order to start off with making good money at translation jobs. A few details in this regard are mentioned below.
Best paid languages on the planet: which ones are those?

There are certain things that you require in order to become a successful translator. In order to be able to master the best paid languages out there, you have to thoroughly prepare. First of all, the most primary requirement is to have a grasp over the languages you plan on working on. It is important to understand that having the basic knowledge on these languages is not going to take you anywhere.
You need to gain excellence in all the different aspects of both the languages. In addition to this, you also require a firm knowledge about the market and the kinds of businesses you plan on facilitating. Last but not the least, securing the right kind of working permits is also of critical value if you want to enjoy an obstacle free career as a translator. Official translations are the most lucrative part of this entire business and you should keep on eye on that.
Specialization is required for the best paid languages
As mentioned above, you can never make your way through being a successful translator if you are anything less than the best. There are several different fields that you might work in including pharmaceuticals, law, medical, finance, etc. Pick one of these fields and achieve excellence in it as this is the only way to survive in a world full of fierce competitors.
Chinese, Danish, Arabic and Japanese are the best paid languages out there
When you have developed an understanding about the basic requirements of being a professional translator online, you might as well be wondering about the best paid languages that offer the best and most highly paid jobs. The answer to this question lies in your experience and location. Middle eastern and Asian languages are known to offer the best jobs in the US market these days.
So if you have some experience with working on Chinese, Danish, Japanese or Arabic, you can start making good money if you develop the right level of fluency. German, French and Spanish languages still have a lot of potential due to the high number of immigrants getting into the US but the competition is severer for these.
Recommendations for ambitious translators:
Regardless of the fact that you have started off with your career as a bilingual or are strengthening your grasp on becoming a good translator, the whole job depends solely upon your abilities to produce a credible output in a quick, efficient and accurate fashion. You can access the best paid languages in no time with a little bit of hard work and devotion. First thing is setting up a clear goal in which language you want to invest. Then, it would be advise to take a specializing course or attend various classes in order to improve your vocabulary and dialect.
Working on small jobs could really improve the results you provide. With a bit of patience and determination you will be able to gain more and more clients. In the end this means that you will be working with the best paid language in translations. So, have patience and don't give up!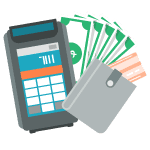 What should you know these best paid languages?
You need to have a solid grasp upon your field of work in addition to just being fluent at the languages. So it is very important to make the right decisions while choosing the languages you want to work on. This is due to the fact that you can never rely on anything less than being the best. So go for languages that you can surely achieve excellence in. Those will be the best paid languages for you. Universal Translation Services can be of help. Contact us and let our specialists guide you towards the right choices!