Problems to look out for when you buy translation services
Things to keep in mind when you buy translation services
Looking to buy translation services and don't know where to get the best bang for your buck? Here are some things to keep in mind when searching a translation agency which will provide accurate translations at fair prices.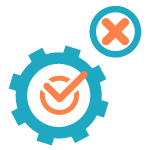 Text selection
It is only occasionally that your domestic and international audiences will require particular information to be passed across in an exact manner. When you are not dealing with highly technical or legal texts, there will be the need to change the content so that the major audience can get the right message.
Make sure the goals for every page and section is clear enough, by being mindful of the perspective of your audience. This will help you to choose the contents of your final text, based on the needs of your readers.
Believing every native speaker to be a good translator

It is not everybody that you can ask for a translation when it comes to marketing materials. Most times, the translation bar looks too small and companies have to employ a native speaker for the translation – including individuals who have relocated for a very long time to the host country.
Copy-writing and translating are skills, it is therefore best to look for individuals who are talented or experienced in the field.  Before choosing a freelance translator, request for an excerpt to be translated, so that you can see their style and ability, even when payment is requested for.
Some more things to remember

Staying away from translation companies

It is true that translation companies might not have as much detail about your company, as an individual might get. In most cases however, they will have translators with more knowledge and experience as well as good software for translating that can aid consistency. They will also be available to help you with subsequent projects.
Choose a company with great mechanisms for quality assurance that can come in handy for any language pair that you require.
Not giving the translator adequate information

The highest problem can result from the company or translator not having a complete briefing about the translation project. Great translators should request for every information they need, but extra information can always be provided, if you know it will enhance the final result.
You should tell the translator what the text goals are, your target audience as well as the publishers – you should also give other vital information including the preferred type of English (American or British English) as well as any glossaries or style guides that is used by your organization.
Leaving out the phase for editing

Writing is personal to different people and it is possible for a translator to use a different translation on a phrase that was required. Make plans for a minimum of one revision round. You should also get an in-house person to review the translation before it is published on a brochure or in your website.
Request for a native speaker in the language you intend to translate to, to give a cursory overview to the final text. You should inform them if they are to carry out style fine-tuning or if they are to look for mistakes.
Some people are inclined to leave away the proofreading and editing part when they buy translation services, while there are better ways to cut down translation costs. If the translation is for personal use that is fine, but if it is for business you may want to reconsider. There are a lot of cheap translation services out-there, including ours, which provide translation + proofreading at low prices.
Getting a perfect translation might not always be needed. There are instances where you can still achieve the desired result, even if one or two mistakes exist. It depends on the professionalism of your institution and how much you need to convince an individual about the ability of your company to use the language.