Problems to look out for when you buy translation services
Things to keep in mind when you buy translation services
Looking to buy translation services and don't know where to get the best bang for your buck? Here are some things to keep in mind when searching a translation agency which will provide accurate translations at fair prices.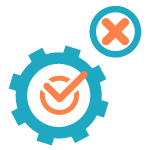 Text selection
It is only occasionally that your domestic and international audiences will require particular information to be passed across in an exact manner. When you are not dealing with highly technical or legal texts, there will be the need to change the content so that the major audience can get the right message.
Make sure the goals for every page and section is clear enough, by being mindful of the perspective of your audience. This will help you to choose the contents of your final text, based on the needs of your readers.
Believing every native speaker to be a good translator

It is not everybody that you can ask for a translation when it comes to marketing materials. Most times, the translation bar looks too small and companies have to employ a native speaker for the translation – including individuals who have relocated for a very long time to the host country.
Copy-writing and translating are skills, it is therefore best to look for individuals who are talented or experienced in the field. Before choosing a freelance translator, request for an excerpt to be translated, so that you can see their style and ability, even when payment is requested for.
Some more things to remember

Staying away from translation companies

It is true that translation companies might not have as much detail about your company, as an individual might get. In most cases however, they will have translators with more knowledge and experience as well as good software for translating that can aid consistency. They will also be available to help you with subsequent projects.
Choose a company with great mechanisms for quality assurance that can come in handy for any language pair that you require.
Not giving the translator adequate information

The highest problem can result from the company or translator not having a complete briefing about the translation project. Great translators should request for every information they need, but extra information can always be provided, if you know it will enhance the final result.
You should tell the translator what the text goals are, your target audience as well as the publishers – you should also give other vital information including the preferred type of English (American or British English) as well as any glossaries or style guides that is used by your organization.
Leaving out the phase for editing

Writing is personal to different people and it is possible for a translator to use a different translation on a phrase that was required. Make plans for a minimum of one revision round. You should also get an in-house person to review the translation before it is published on a brochure or in your website.
Request for a native speaker in the language you intend to translate to, to give a cursory overview to the final text. You should inform them if they are to carry out style fine-tuning or if they are to look for mistakes.
Some people are inclined to leave away the proofreading and editing part when they buy translation services, while there are better ways to cut down translation costs. If the translation is for personal use that is fine, but if it is for business you may want to reconsider. There are a lot of cheap translation services out-there, including ours, which provide translation + proofreading at low prices.
Getting a perfect translation might not always be needed. There are instances where you can still achieve the desired result, even if one or two mistakes exist. It depends on the professionalism of your institution and how much you need to convince an individual about the ability of your company to use the language.
Best Translation Services:
Whenever you require a service, you will have to trust a random company. But it isn't that simple since you will be trusting them and giving them your money. Which is why it is better to know beforehand which companies are trustworthy and which are only in it for money. In the language industry, you have way too many options to choose from, which can be a bit overwhelming at times. However, if you know of the best agencies beforehand, you won't have any problem selecting one whenever you require help with linguistic services.
There are many ways to figure out whether or not an agency is good. If you wish to find the best translation services, choose one that not only offers affordable rates but also has the best quality of work. If a company has native translators on their team, they are more likely to provide you with quality assistance than an agency that doesn't have native linguistic experts.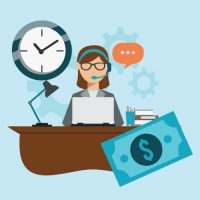 How to Get One Hour Translation Services?
If you are in a hurry and need to get an urgent translation, there is nothing to worry about. We can finish your project as early as an hour. If you wish to see it completed within the hour, let us know when you book our services. Our experts will start working on your project straightaway. They will finish the translation and then proofread it before the hour ends so you can get the best quality services and don't have to spend too much time reviewing it.
Although most companies will charge you extra for an urgent service, you can get your project completed within an hour without having to pay any money for it. You will only have to cover the basic charges of the linguistic service, and nothing more will be added on your bill whenever you get an urgent service from us. We understand that emergencies can arise at any time, and it is okay to feel scared about missing the deadline. Our experts will make sure that you get your project on time so you can submit it before the deadline. And we don't charge anything extra for their service because we don't like exploiting our clients' problems.
If you won a million dollars in a lottery, you would not spend them instantly. You will start by making plans and distributing the money between your needs and wants. Even when you get paid, you don't spend everything on getting the new Xbox or the bag from Gucci. You will pay off your bills first and then decide about other things. When you are about to buy something, whether it is an expensive bag or just a service, you should do your research to be sure of the pros and cons of each product. For instance, you can't buy a bag just because it looks good. If it isn't big enough to carry all of your essentials, it is useless to you.
Facts About the Translation Industry:
It is not possible for humans to live in this world without interacting with each other. This means that they also come in touch with those who do not speak the same language as them. When that happens, some people turn to Google Translate, thinking it will help them, and sometimes it does too. But when a difficult phrase's translation is required, then people turn to their bilingual friend for better results. However, when documents are in question, people cannot take any risks. At that moment, they will require accuracy, which can only be offered to them by a reliable translation company.
The language industry of today is a vital part of the world. Without it, we cannot make much progress. It not only connects people from different countries but also improve the business world by allowing companies to communicate with each other effectively. There are many features of the industry that customers should be aware of. People need to know that there are different types of services they can get. For instance, certified translations are very important when official papers are in question. Without them, your immigration application will not be accepted.
It is also necessary for people to be aware of the fact that not everyone can offer quality services. Whenever the stakes are high, always go for professional translation services. You cannot count on inexperienced persons to provide you with the results you need.
Buying Translation Services:
If you don't want to get tricked by people into paying a high sum for a simple linguistic service, familiarize yourself with the translation process. When you know the steps an expert takes during the process of translating your documents, you will be able to figure out the charges for their services. This way, you can decide which company is charging its clients fairly and which one is only in the business to make money.
Where to Buy Translation Services:
Whether you live in a big city or in a small town, if you have never needed linguistic assistance ever in your life, you won't have any idea about the service providers who can help you with language problems. However, that doesn't mean that you should go to the internet for help, at least not for language-related help. You can easily find professional translation providers near you when you are in need of their assistance. But before you start your search, be certain about the type of assistance you require. Once you know the type of translation you need, you can search accordingly.
You can search on the internet for language companies, go through the reviews, and figure out which one is more likely to provide you quality services at affordable rates. In the world of the internet, there is no need to find a company near you. A lot of agencies offer online support that can be quite helpful for people living in remote areas. Regardless of where you live in the world, you can get help from these companies. You can go through their website to make sure they are offering the service you require. Some companies have their certifications listed on their website. This can help you learn about them.
When buying translation service, it is essential to keep in mind that native translators are the best at their job. Even if they are multilingual, they will be able to offer the best results in their native language. If a company understands this and hires only native language experts, you can rely on them to provide you with accurate services. They are the ones who will charge you fairly, regardless of the type of translation you require. A lot of people don't understand that language translation is a complicated process, and in order to handle it properly, translators have to practice before they can become good at their jobs. It is only after years of working in the field that they can be called experts in the field. So, if you hire someone who is willing to assist you with your linguistic problem, make sure they have enough experience to handle the job properly.
Whenever you need help, you will turn to your best friend because you trust them enough to know they will be there for you in your time of need. You wouldn't trust a stranger with your problems; neither would you expect them to help. But in order for all of it to happen, you will have to make friends first and get close to other people. It is not easy to put yourself out there and be vulnerable, but once you make friends, you will realize it was worth it.